FROM THE DVB NEWSROOM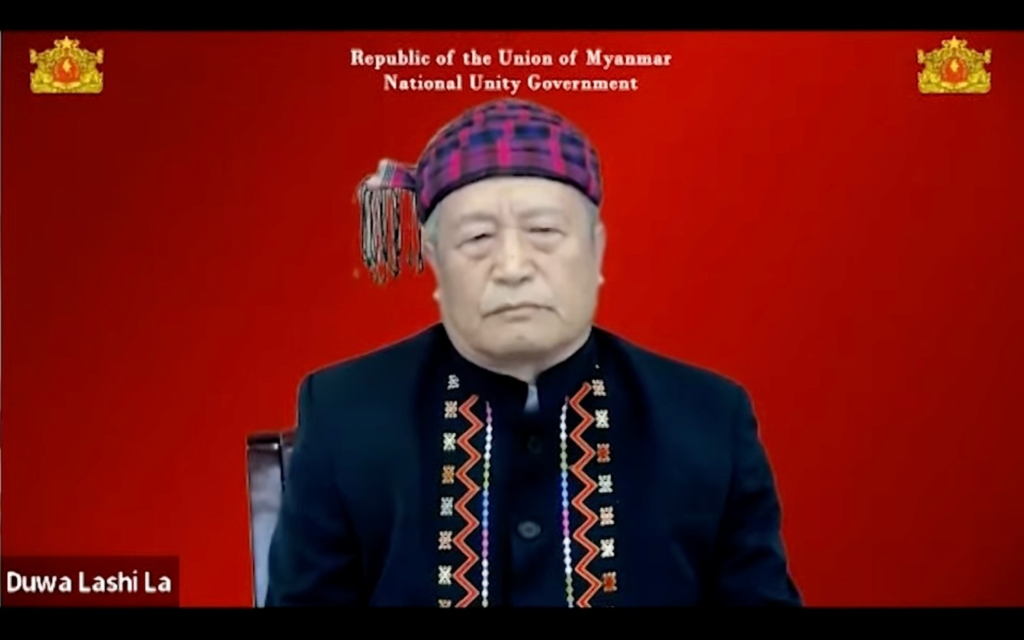 NUG Acting President speaks at Reuters Next conference
The acting president of Burma's National Unity Government (NUG), Duwa Lashi La, spoke with Reuters' Southeast Asia special correspondent, Poppy McPherson, at the Reuters Next conference on Dec. 1, 2022. "Over 25,000 soldiers from the Burma military have been killed and at least 2,000 fighters from the People's Defense Force (PDF) have already sacrificed their lives," said Duwa Lashi La. "If we had anti-aircraft weapons, safe to say that we could win in six months," he added. The event was attended by business leaders and political leaders, including the foreign ministers of Canada, Lithuania, and Japan.
UN requests access to refugees from Burma in Thailand
The United Nations Refugee Agency (UNHCR) made a request to the Thai government for permission to visit refugee shelters housing Burma nationals in Thailand. The UNHCR representative in Thailand, Giuseppe De Vincentiis, thanked the Thai government for allowing refugees to cross its border to seek asylum. The UNHCR is requesting permission to be allowed to visit new arrivals from Burma who've fled to Thailand since the 2021 coup. Over 90,000 refugees from Burma have been living in camps in Thailand, along the Thai-Burma border, for the last 30 years.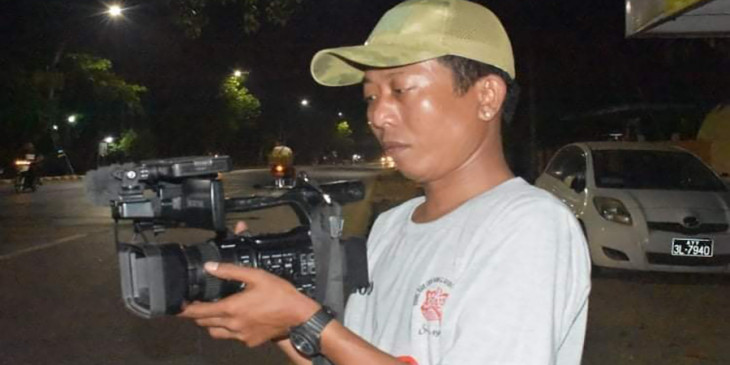 Journalist in Ayeyarwady receives 15 year prison sentence
Myo San Soe, a journalist based in Ayeyarwady's Pyapon, was sentenced to 15 years in prison on Nov. 30. He was arrested in October 2021 and charged under Section 50(j) and 52(a) of the Counter Terrorism Act. "He did non-profit work during the COVID-19 epidemic. Prior to the coup, he worked as a reporter. It is said he suspended his work after. They should not impose long-term prison sentences like this," a journalist told DVB. The junta charged him under the Counter Terrorism Act as he was allegedly in contact with the People's Defense Force (PDF). "Being a journalist, he has to communicate with people from different backgrounds, and it is such an unjust and irrelevant imprisonment that should have never happened," a local source said. Myo San Soe is being held at Pyapon prison but is likely to be transferred to Pathein prison, where inmates with sentences of over 10 years are kept.
News by Region
YANGON—An Insein Prison Court delivered the death sentence to seven Dagon University students on Nov. 30. The Dagon University Students' Union announced that they were convicted for the murder of Lt. Colonel Saw Moe Win under Section 302(a) of the Penal Code. Read more here.
NAYPYIDAW—A traffic police officer was injured in an explosion at a traffic police station in Lewe town on Dec. 1 . "The explosion was loud. Both police and military personnel were conducting a search operation. A traffic police officer was initially injured," a resident told DVB. Another unexploded device was reportedly found in the area.
SHAN—At least 10 Burma Army troops were reportedly killed by the Myanmar National Democratic Alliance Army (MNDAA) in Laukkai District. An MNDAA press release stated that the Burma Army conducted an offensive against the MNDAA from Nov. 27 to 29.
RAKHINE—Shwe Pyi Tan express boat routes for Sittwe-Pauktaw-Minbya, reopened on Dec. 1, a spokesperson told DVB. "The route will be running twice a day. A special route of Sittwe-Pauktaw will also run twice a day," he said. The junta banned all boat services from Sittwe, except the Sittwe-Taungup route, since Oct. 18. Shwe Pyi Tan boat routes from Mrauk-U and Sittwe have yet to resume. The junta's Department of Marine Administration allowed the Sittwe-Rathedaung-Buthidaung boat to resume on Nov. 28, following a "humanitarian ceasefire between the Arakan Army (AA) and the Burma Army. Roads remain blocked.
WA—An explosion killed three and injured others at a bus station in Panghsang on Nov. 30. "Buildings in the vicinity of 200 feet were damaged due to the powerful explosion," a bus driver said. Wa State authorities believe that the explosion was due to an overheated transformer. But it will continue to investigate.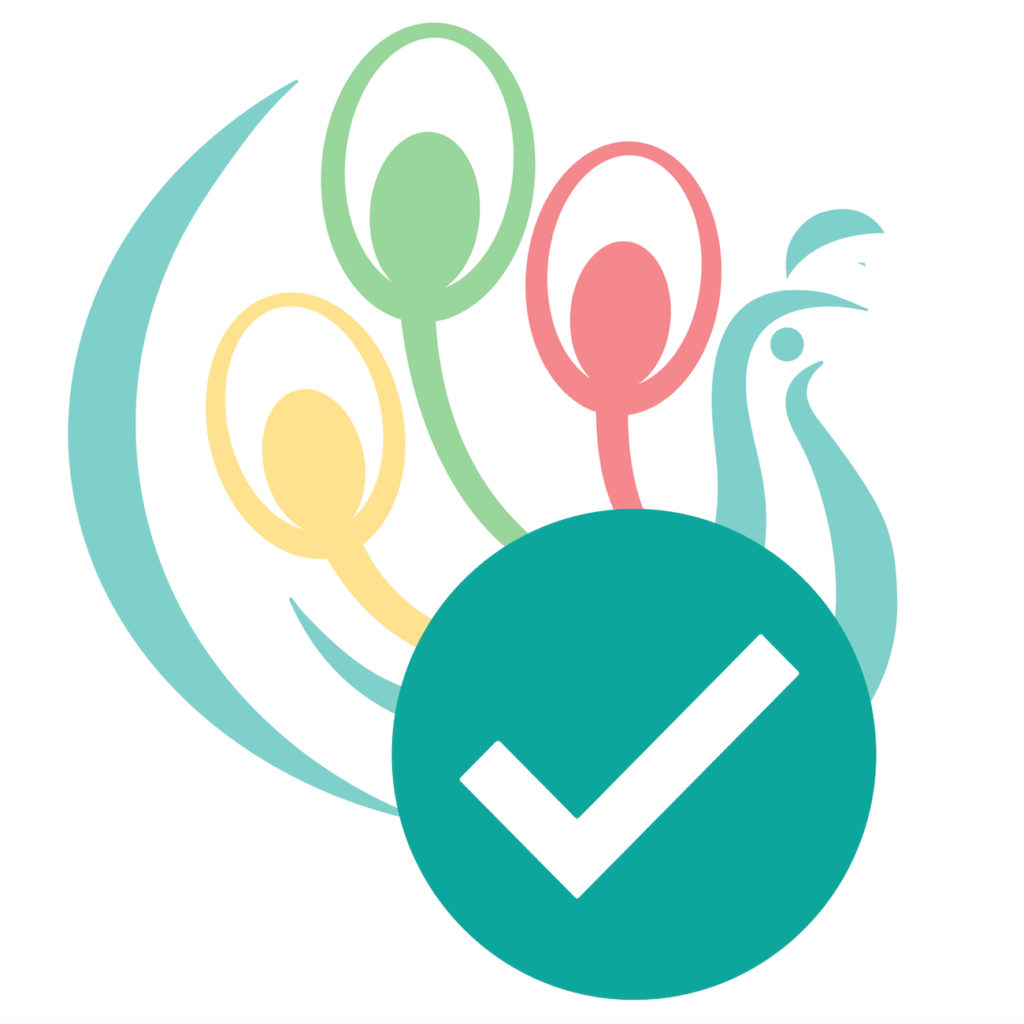 DVB PICKS—This week Doh Pyay Doh Myay (Our Land Our Region), DVB's global roadshow features Munni Aein Da, a Buddhist monk who arrived in Bendigo, Australia in 2007 as a refugee. He now assists new arrivals from Burma to Australia, helping them resettle. Good karma. Stay tuned.