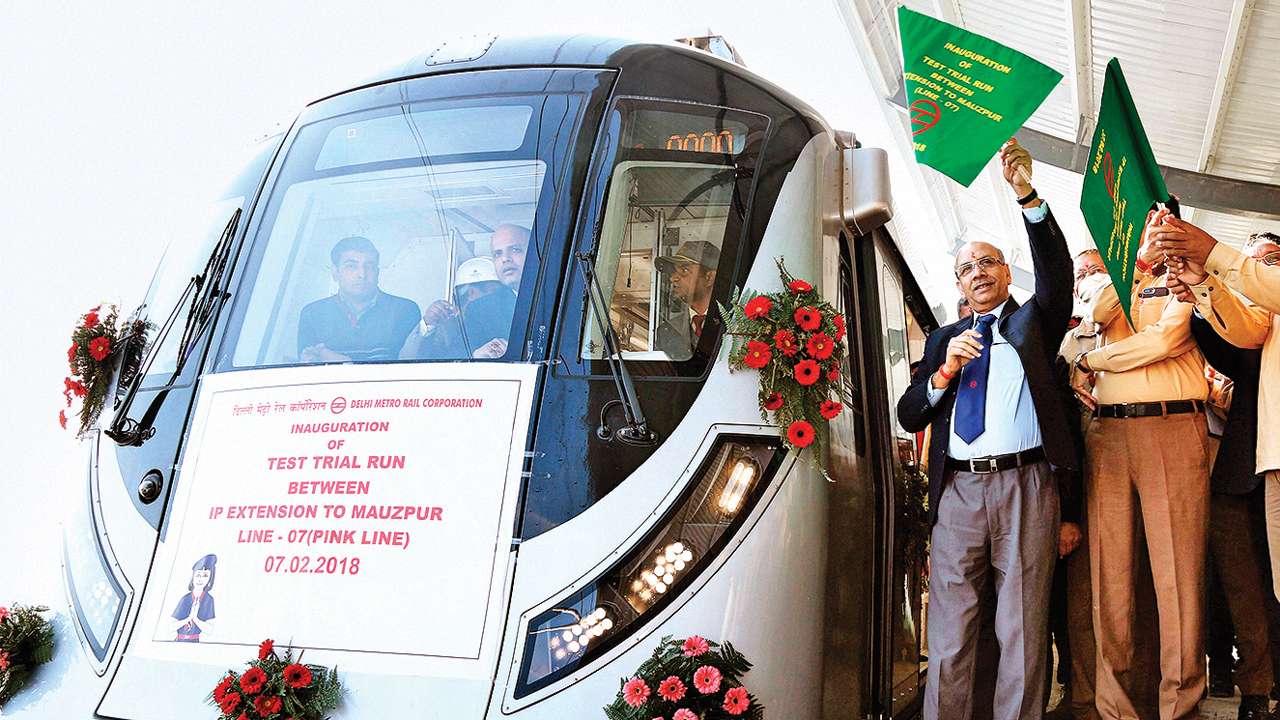 File photo , PTI
At the inaugural function of the Durgabai Deshmukh South Campus Metro corridor here on Wednesday, Chief Minister Arvind Kejriwal said that Phase IV of the Delhi Metro would be cleared soon. Apart from the delay in Phase IV, the CM also brought up the issue of fare hike, asking Union Minister for Urban Development Hardeep Singh Puri to look into the matter.
The remote flagging off of the Majlis Park-Durgabai Deshmukh South Campus from Metro Bhawan was attended by MPs cutting across the party lines. Present at the event were former Delhi CM Dr Harshvardhan, BJP MP Meenakshi Lekhi, AAP MLA Kailash Gahlot, among others.
While addressing the gathering, Kejriwal said that the Phase IV of Metro had challenges that needed to be addressed. Emphasising that his government was committed towards the expansion of the Metro, he further said that he wanted to clear all the pending proposals related to Phase IV at the earliest. "The phase has six routes, some of which are not financially viable. But when it comes to public transport and the ease of commuting, financial viability is not the only aspect that matters. Hence, our team of officers is doing a study to understand the overall impact that the passing certain routes will have on the overall structure. Once the study is complete, we will give green signal to Phase IV without delay," he said. Kejriwal also proposed to develop Phase IV into two parts - viable routes first followed by non-viable.
During his speech, the CM reiterated AAP government's commitment to help the Metro expand. "The Metro is a shining example of public transport for the world to follow. It has motivated people in Delhi to stop using their private vehicles for the ease of commuting that it offers - AC coaches, security and accuracy and certainty of travel time," the CM said.
Denying that he was pointing fingers at a particular government for the fare hike, he said, "I am not blaming anyone. In fact, I firmly believe that if all the agencies-government, administration etc brainstorm together, the fares can be rolled back. I am sure, next year, the fare committee will reduce the price instead of increasing and set a glowing example," concluded Kejriwal.
COMMITED
Emphasising that his government was committed towards the expansion of the Metro, the CM further said that he wanted to clear all the pending proposals related to Metro's Phase IV