Sweet Beginnings: Party claims 18 out of 42 seats in Bengal, CPM draws a blank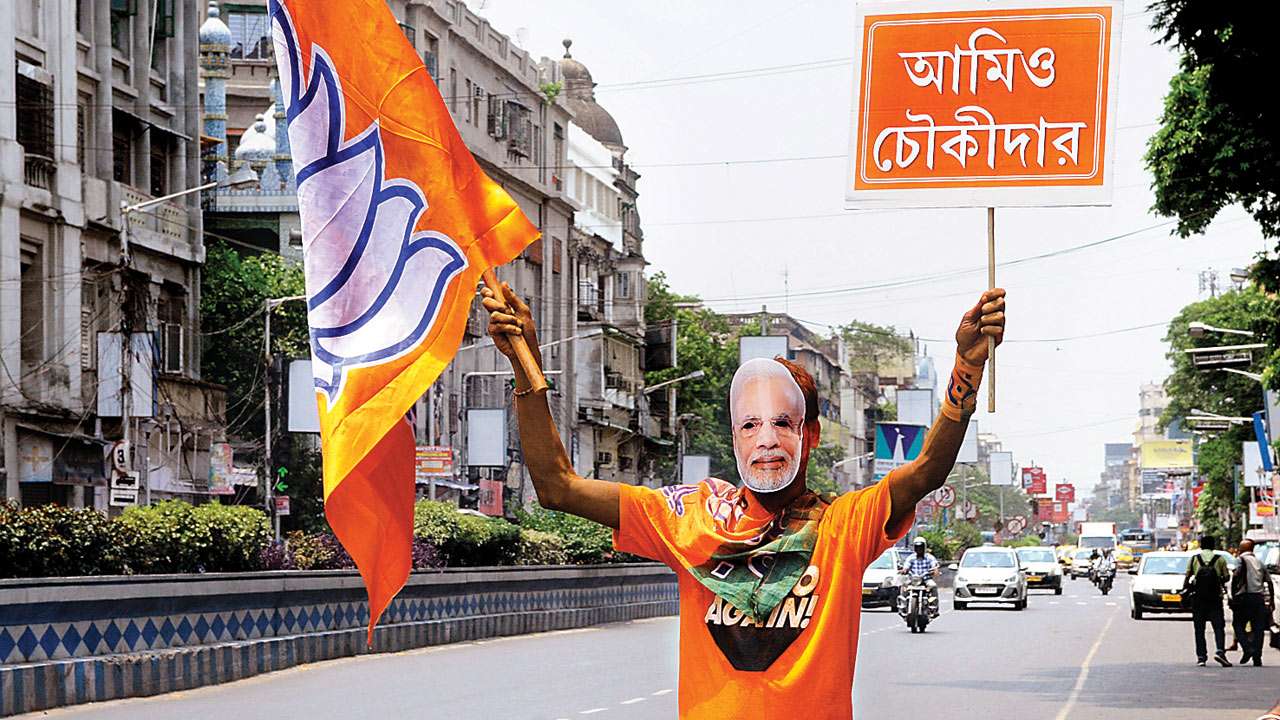 , ANI
A critical aspect of the BJP's win in the Lok Sabha polls this time has been the gains the party made in West Bengal, a state that had hitherto never been pro-BJP. The Trinamool Congress, which had won 34 seats in the 2014 elections with a voteshare of 39 per cent, it could only manage 22 seats this time. Interestingly, however, while the TMC lost 12 seats, its voteshare went up to 46 per cent!
Star TMC candidate Moon Moon Sen lost from Asansol, but fellow Tollywood actresses Mimi Chakraborty and Nusrat Jahan won from Jadavpur and Basirhat.
In the aftermath of the polls, TMC chief and West Bengal Chief Minister Mamata Banerjee didn't address the media, but wrote on Twitter: "Congratulations to the winners. But all losers are not losers. We have to do a complete review and then we will share our views with you all. Let the counting process be completed fully and the VVPATs matched."
It would appear that the gains made by the BJP are largely at the Left front's expense. The once powerful Communists couldn't win a single seat in Bengal, its worst ever showing in the state. "The Indian electorate has given a decisive verdict in favour of the BJP and its allies. The CPM has suffered a severe setback in these elections. We shall introspect the reasons for this and draw proper lessons for the future," the CPM politburo said.
The BJP's voteshare went up from 17 per cent in 2014 to 40 per cent in 2019, and this has come almost entirely at the CPM's expense, which dropped from 29 per cent in 2014 to a meagre 7 per cent.
For the BJP, these results would provide a further push in its attempts to prosper in the state. BJP leaders in charge of Bengal, Kailash Vijayvargiya and Mukul Roy, ensured the party came close to the target of 23 seats set by Amit Shah, while state BJP president Dilip Ghosh gave the party's organisational structures a major facelift.
Many Votes, Few Seats