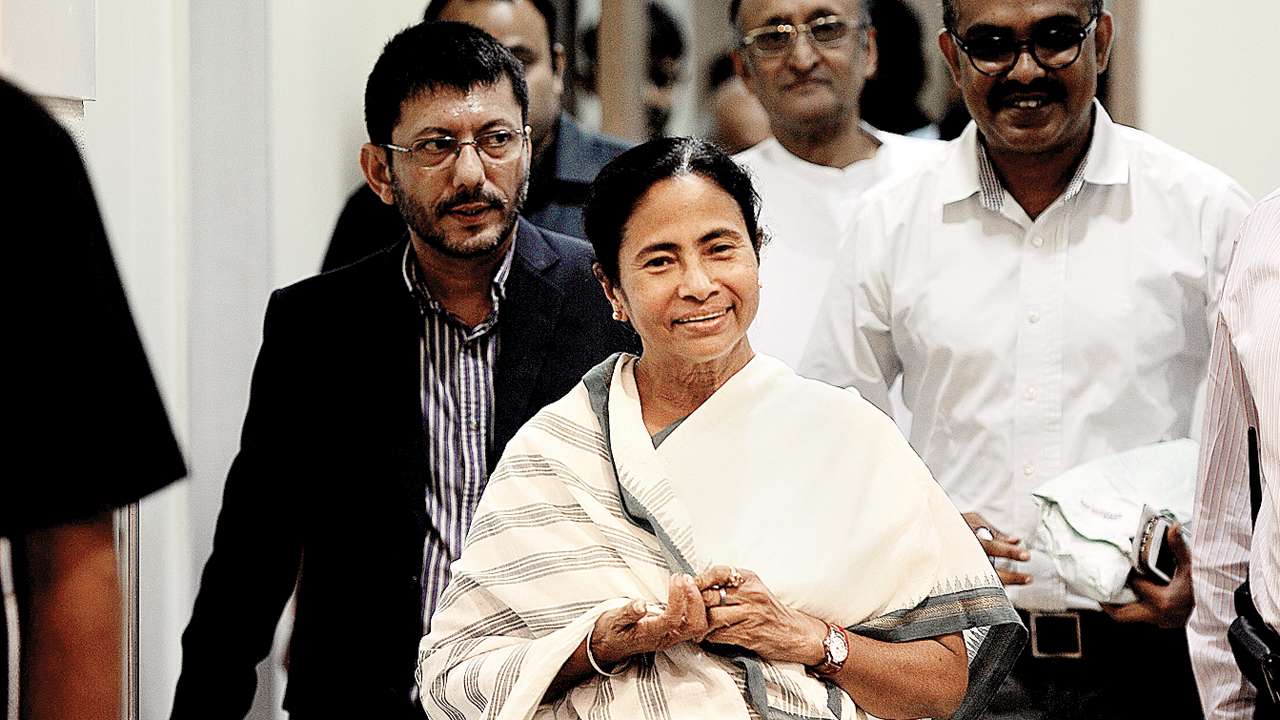 Mamata Banerjee
While West Bengal Chief Minister Mamata Banerjee has so far criticised the Sikkim government heavily for fuelling violence in Darjeeling, she said on Wednesday that she would meet Sikkim Chief Minister Pawan Chamling.
Addressing a gathering at the closing ceremony of the two-day Hill Business Summit, she said, "For the sake of development of Darjeeling and the country, there is a need for Sikkim and West Bengal to work together. I will hold a meeting with Chamling at Siliguri on Friday, at Uttarkanya, the state secretariat in north Bengal."
She had, on February 7, said Gorkha Janmukti Morcha (GJM) chief Bimal Gurung who was an accused in the 104-day bandh and violence in the Hills, had been provided shelter in Sikkim before fleeing to Delhi. She had also said Sikkim was providing all sorts of help to people who were behind the unrest because it, in turn, benefitted Sikkim as all tourists rescheduled their plans to visit the state instead of Darjeeling.
Leaders of Sikkim Democratic Front (SDF), the ruling party in Sikkim, have, however, said it was Mamata's duty to restore peace.
Mamata also said the business summit had attracted investment proposals of Rs 1,500 crore in the Hills. "Delhi is far away. Bengal is closer. You ensure peace in the Hills and that itself will bring in a lot more investment here," she said, addressing the people of Darjeeling.
She asked the people not to leave in search of job opportunities. "Build your hotels, cottages here. CII will help in training people. You will get trained hands here itself. Darjeeling will make its place in the industrial map of Bengal," she said and added that she would return to Kalimpong in May to chair a meeting with the different developmental boards.