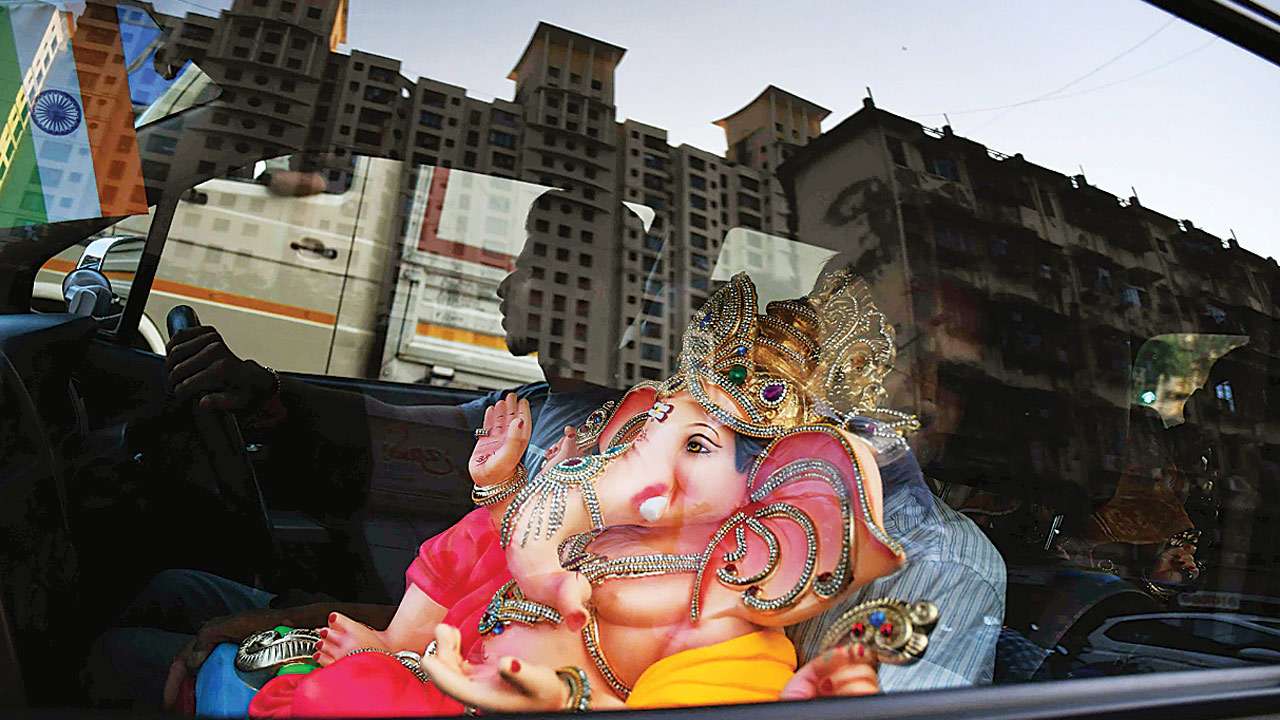 Picture for representation
A Ganesh mandal in Bhiwandi has proven that it's indeed possible to remain 100 per cent organic and eco-friendly when it comes to decorations used. A 125-foot replica of Vrindavan's famous Prem Mandir has been erected at this mandal, but using only cloth and bamboo, without any Plaster of Paris.
The Dhamankarnaka Ganesh Mandal has come up with a grand design, while the innovative usage of light and colour also makes it appear as good as the original Prem Mandir. "Every year, we try to come up with an eco-friendly theme, and this year, we thought of the Prem Mandir," said Santosh M Shetty, president of the mandal. To make their dream a reality, they hired over 250 workers from Odisha.
These artisans toiled for over 50 days to come up with a replica of the temple. In addition to this, light technicians from Indore were also brought in to handle the lighting.
In order to avoid material harmful to the environment, the organisers instead used 10,000 bamboo, 7,500 metres of cloth, coir, etc. "The artists have tried to create the magic of the original Prem Mandir, which is also 125 feet tall, while paying due consideration to the environment," he added.
At a time when mandals are busy trying to outdo each other by going bigger and grander than each other, even using thermacol and PoP in their decorations, this mandal from Bhiwandi has proven it is possible to go big while remaining eco-friendly.