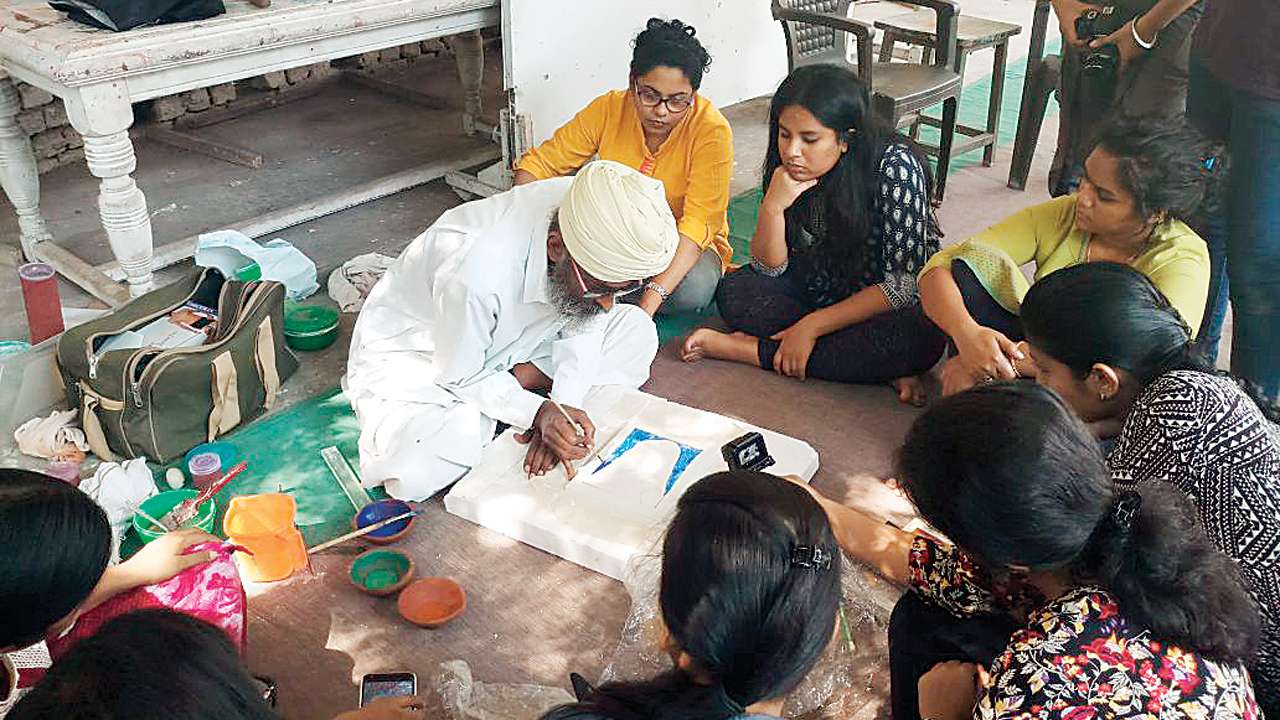 A workshop on traditional murals conducted recently
With a view to take its legacy forward, Mumbai's iconic JJ School of Art is trying to reinvent itself with the help of new initiatives and programmes. The premiere art institute of the country is now trying to move beyond its set boundaries of teaching and learning to give students exposure to the global art scene.
From organising special workshops, inviting indigenous artists to collaborations with other art institutes in the country, the institute is on its way to make art education more praxis oriented.
"The institute is currently in a transition phase as we have recently been granted autonomy. Currently we are exploring the possibility of collaborating with some of the other art institutes in the country including the Shantineketan school and the government college of art and crafts in Kolkata and some prominent art schools in Baroda. Through this, exchange programmes can take place for students to learn the different styles of various art schools," said Professor Vishwanath Sabale, Dean, Sir JJ School of Art.
"Initiatives like these keep us updated about what is happening in the field while also helping us to understand what different art schools are doing. This would be of great help for our professional careers", said Rutuja Divekar, a Master in Fine Arts (Painting) student, who has recently been granted a residency in Italy.
LOOKING AHEAD