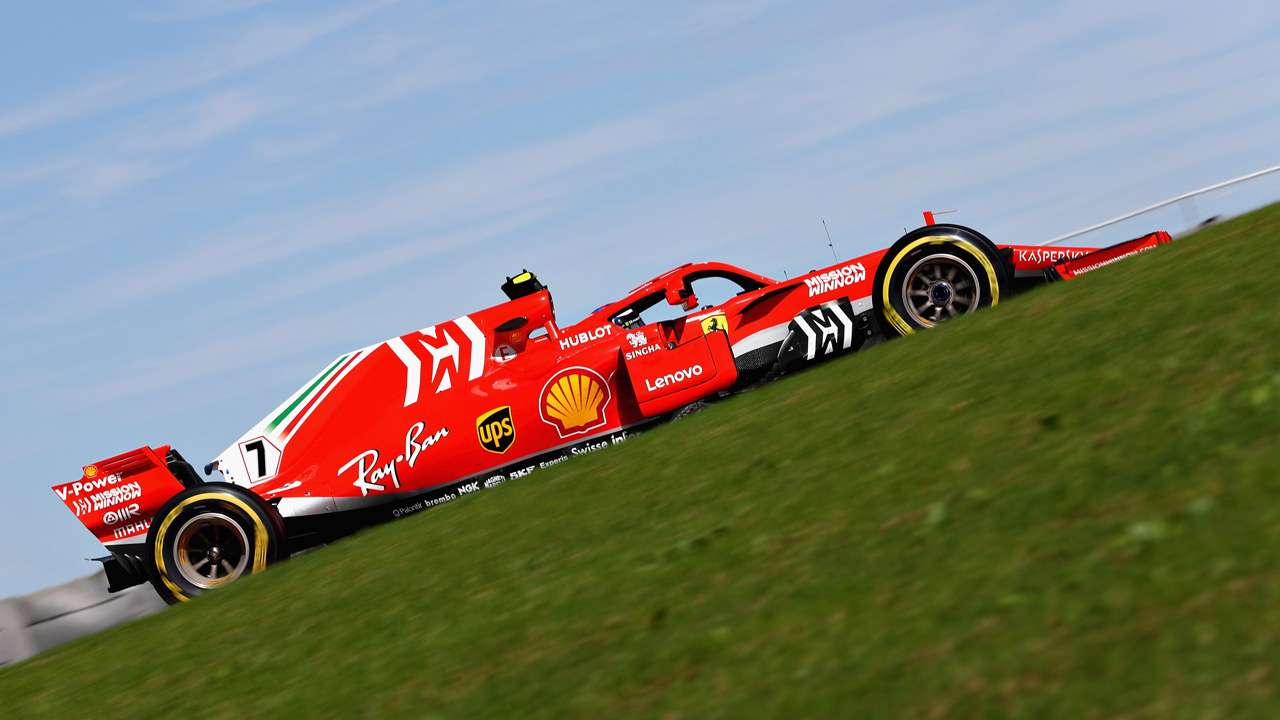 Kimi Raikkonen of Finland driving the (7) Scuderia Ferrari SF71H on track during the United States Formula One Grand Prix at Circuit of The Americas on October 21, 2018 in Austin, United States. - Mark Thompson, AFP
Britain's Lewis Hamilton was kept waiting for his fifth Formula One world championship on Sunday after the Mercedes driver finished third in a U.S. Grand Prix won by Ferrari's Kimi Raikkonen.
The victory was the Finn's first since March 2013. Red Bull's Dutch youngster Max Verstappen finished second after starting 18th.
Ferrari's Sebastian Vettel, Hamilton's only title rival, finished fourth -- a result that means the championship remains open until Mexico next weekend. Hamilton now has a 70-point lead with 75 remaining to be won.
"I got a good start, I needed to push hard and look after the tyres... Obviously I'm much happier than finishing second!" said Raikkonen.
Verstappen who had a thrilling cat and mouse game going on with Lewis Hamilton in final laps of US Grand Prix said that Red Bull's reverse tyre strategy of using super soft tyres after pit stop paid off.
"I got a good start, a good first lap. We had really good pace. Unfortunately on the last three/four laps I ran out of tyres," said Verstappen.
(With Reuters Input)