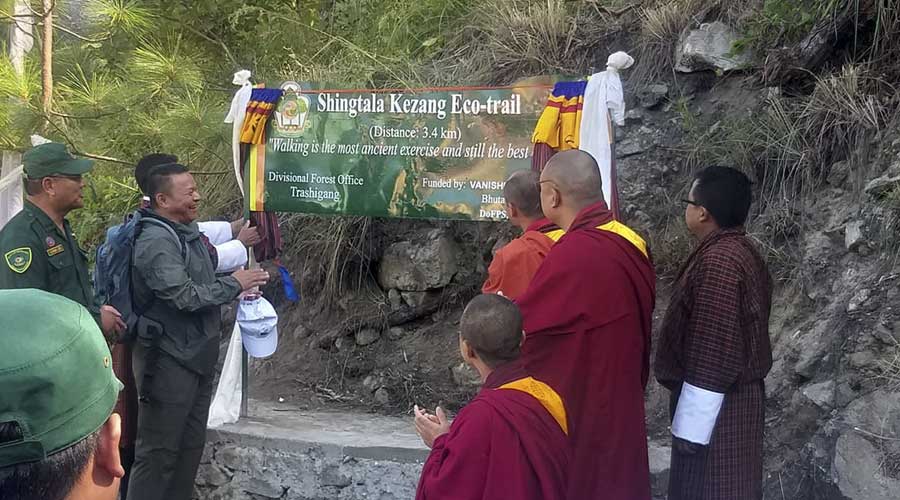 An eco-trail in Trashigang has opened to the public. This has come as a respite for residents in the town, which otherwise lacks recreational facilities owing to its limited spaces. Named "Shingtala Kezang Eco-Trail," it is the only outdoor recreational facility near Trashigang town.
Therefore, its opening on Saturday has uplifted the mood of the town's 3,000 residents and people of the nearby gewogs like Samkhar.
"Trashigang is a quite congested place and we don't have many open spaces for people to unwind after a hectic schedule. But now, with the opening of the trail, residents and civil servants in Trashigang can engage in healthy physical activities like jogging along the trail," said one of the residents, Singye Dorji.
Civil servants in the district like Sangay Lhaden are shared similar views.
"I am happy that the trail is finally open. It will benefit us in promoting healthy lifestyles and our district officials have led this today."
The 3.4-kilometre-long eco-trail navigates through forests above Trashigang town and ends at the road point of Samkhar village in Samkhar Gewog.
So, it will cut short the travel distance between the village and Trashigang town by about half an hour via the farm road.
"It will benefit our villagers while travelling to Trashigang town via this eco-trail. They will not have to pay taxi fares unlike commuting along the farm road. They can walk and reach the town in a nick of time," mentioned Thinley Namgay, Samkahr-Maelphel chiwog Tshogpa.
Farmers, there are looking forward to boosting their incomes.
"We can bring our cash crops via this trail to the town and spur our farming incomes," one of the farmers from Samkhar village, Yeshi Choden.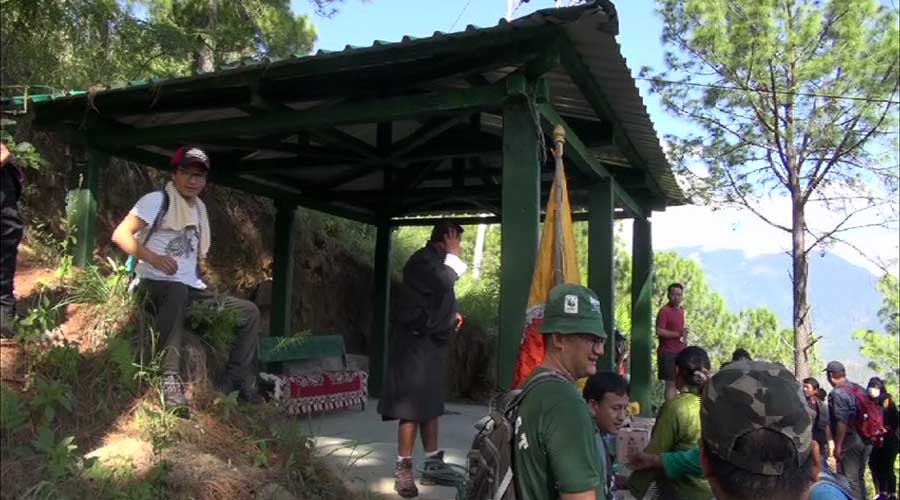 To keep the trail clean, dustbins have been set up at different points along the trail. Some canopies have been built alongside the trail for people to rest.
Over 100 civil servants in Trashigang also participated in the walk for health programme. The district hospital did the health screenings for residents taking a walk along the trail.
Since the town is seeing increasing cases of non-communicable diseases like diabetes, hypertension and obesity, the hospital hopes the eco-trail will help residents engage in healthy outdoor activities.
The trail was developed by the Agriculture Ministry's Department of Forests and Park Services at the cost of almost Nu 2 M. Its management is now handed over to the community group of Samkhar village.
Sonam Darjay, Trashigang
Edited by Pema Lhaden