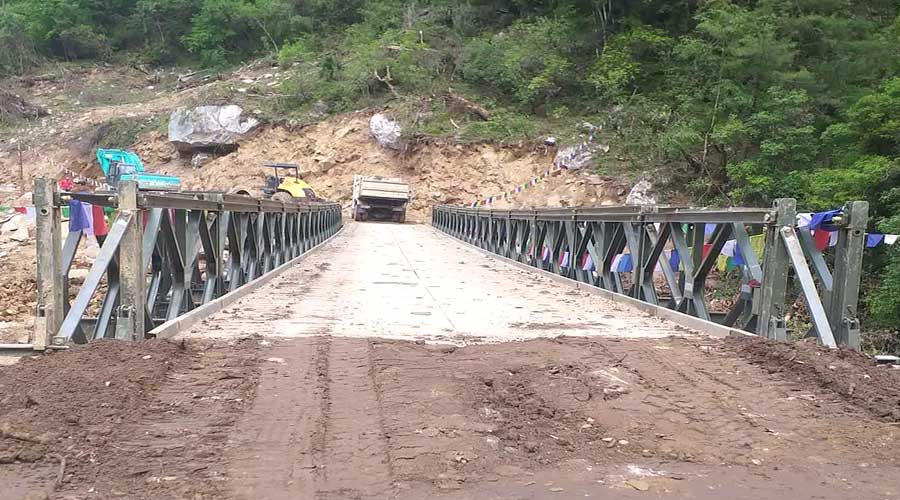 People of Gagar-Karshong chiwog of Nubi Gewog in Trongsa will no longer have to travel via Trongsa town to reach their Gewog office at Bemji. This is because a Bailey Bridge is launched at Thrisipang, connecting the gewog office with the villages on the other side of the Mangdechhu.
This 120 feet bailey bridge will benefit more than a hundred households. It will reduce the travel time to the gewog office significantly by more than two hours. The bridge is an integral part of the six-kilometre ring road, which starts from the Gewog office. It connects seven villages of Pang, Thrisipang, Semji, Gagar, Karshong, Jongthang and Mangdephu on the other side of the gewog office.
Earlier, the residents of these villages have to travel about 65 kilometres to avail themselves of services from the gewog office. But there is also an alternate route, an old footpath, to reach the gewog office. However, they have to walk for almost two hours.
The residents are optimistic that such supports are likely to encourage more socio-economic activities in the villages.
According to Nubi Gup Pema Lhamo, the ring road will provide the far-flung villages of Nubi Gewog with an uninterrupted route, especially during the summer.
"As aimed to ease their travel, they have choices of routes now. They can visit the office here from whichever way they wish to take," she said.
"People visiting the gewog office on foot via the old suspension bridge was a problem in the past. So we hope they could now travel in vehicles and easily avail themselves of any services from the gewog office," added Kelzang Jamtsho, the Nubi Mangmi.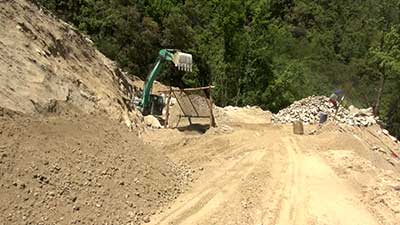 Meanwhile, District Chief Engineer Tharchen said the road would become much better from June. Laying of granular sub-base on about 1.5 kilometre stretch and construction of drain and walls in certain portion along the ring road are yet to be complete.
Passang, Trongsa
Edited by Sonam