Dozens of Twitter users have reported that they haven't been able to use their Capitec mobile banking app since Tuesday morning.
The bank has since responded to one user, saying "We apologise for the inconvenience. We had some temporary app downtime. Our IT team is working hard to keep these issues to a minimum. Please restart your phone and try again."
According to Down Detector, problem reports were submitted from 6am on Tuesday.
At least 62% of users reported problems with the mobile app, while 37% said they were experiencing problems with internet banking.
Capitec has also sent our text messages to its clients acknowledging the problem.
"We're experiencing connectivity problems on our app, ATMs, card & *120*3279# are working. We apologise for any inconvenience."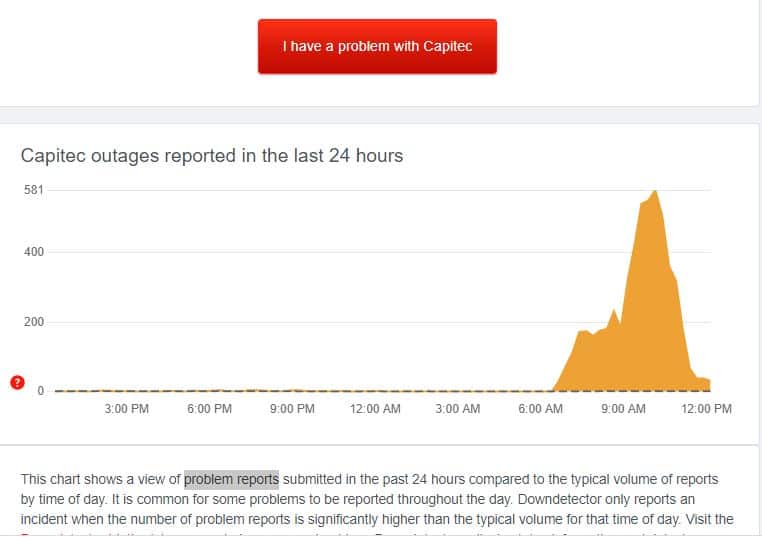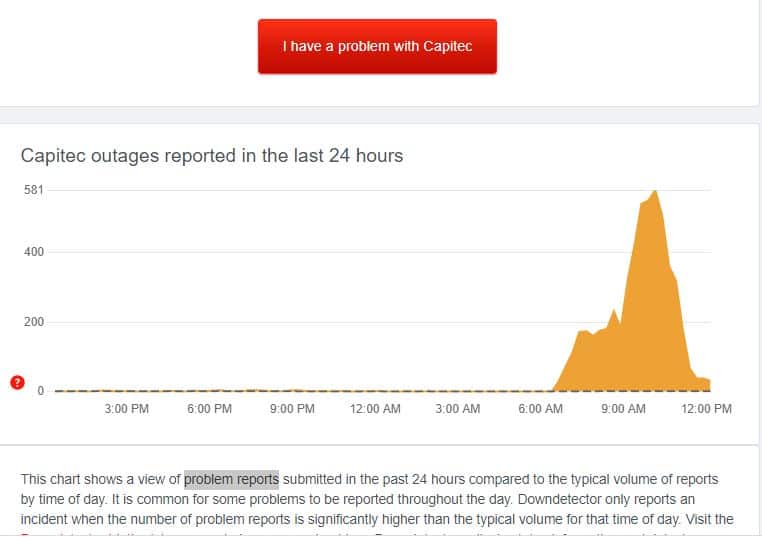 Source: Down Detector
Capitec is one of the country's most popular banks.
A survey of almost 12,500 banking customers of the country's six big retail banks has shown that customers were most satisfied with Capitec, which also had the lowest number of complaints and the most loyal customers.
Compiled by Narissa Subramoney
NOW READ: These are SA's best and favourite banks