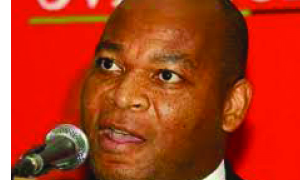 . Liwewe
By SANDRA MWILA-
NEWLY appointed Napsa Stars chief executive officer (CEO) Ponga Liwewe wants the pensioners to be competitive in the MTN Super League.
Liwewe, who was unveiled after he was engaged on a three-year deal, said the club had set the bar high last season by winning the Absa Cup as the first team from the lower division.
"If it was two seasons ago, then I could say top four but of course now if you want to play continental football you have to finish in the top two. If we can find ourselves in contention of the league, it will be good enough as well as defending the Absa Cup and find ourselves in the Charity Shield," Liwewe said.
Read more