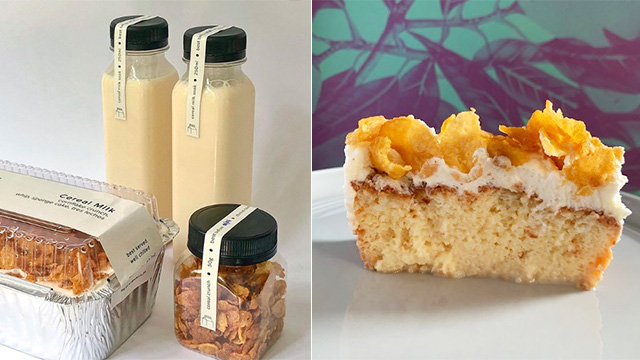 PHOTO BY Instagram/Milkrun, Joanna Manalastas Calasanz
(SPOT.ph) We've waxed poetic about our love for tres leches cake—how could we not, when it's practically impossible to resist the heavenly combination of cloud-like cake, cream, and two other kinds of milk? We have Latin America to thank for this genius dessert that makes use of canned milk in such an indulgent way, and now, you'll also want to thank an online shop for their take on it: Get ready to meet your new favorite sweet treat, the Cereal Milk by Milkrun.
ADVERTISEMENT - CONTINUE READING BELOW
Milkrun's OG Tres Leches was featured on our list of the best places to get tres leches in Manila, but non-purists would want to know that their Cereal Milk (P480) could easily give the OG some fierce competition. The Cereal Milk's soft, melt-in-your-mouth sponge cake is infused with a delicate sweetness from condensed milk, then topped with a light, milk-and-vanilla flavored cream. The clincher? A generous helping of corn flakes sprinkled on top to add a nutty crunch.
ADVERTISEMENT - CONTINUE READING BELOW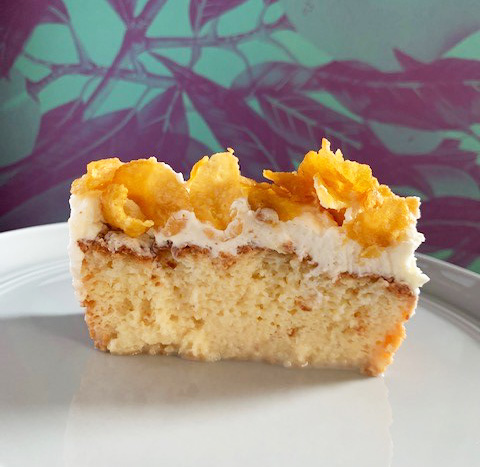 Light-as-air sponge, delicate cream, and crunchy corn flakes make for an addictive dessert.
PHOTO BY Joanna Manalastas Calasanz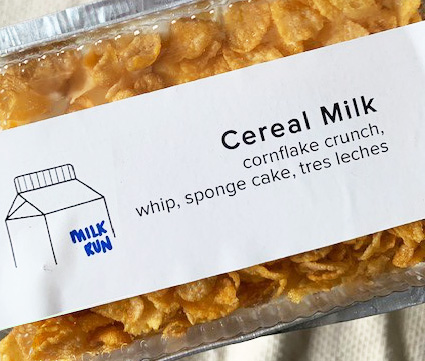 Their packaging's minimalist-cool, too!
PHOTO BY Joanna Manalastas Calasanz
ADVERTISEMENT - CONTINUE READING BELOW
Orders can be made through their online form. Dates for ordering are limited, with the next batch scheduled for July 25 and 26. Pickups can be scheduled on weekends.
For more information, check out Milkrun on Instagram.
Are you sure you want to delete this list?
ADD YOUR OWN FAVE

Share your favorite if we missed it! Type your pick here and tell us why you love it.
Delete
Submit
Looks like you're not Logged In or Registered yet
Thank you for submitting your own list
Check out another top 10 article we hope you'd like:
View more stories tagged

Load More Stories