As the project involves building a commercial enterprise on public land, the Mount Hotham board is responsible for approving partners in the development ahead of granting a 75-year lease.
The board, which claimed to be unaware of Mr Wilson's history until last month, began seeking information about the development company Mider@MtHotham Pty Ltd as part of its "due diligence" process in January.
Corporate records show that company was registered after Mr Wilson's bankruptcy by his wife, Melinda Jane Wilson, who is the listed director and owner. Ms Wilson has also been involved in a number of his other ventures, some of which have failed owing millions of dollars in debts.
Despite Mr Wilson ignoring repeated requests for information from the Mount Hotham board, several board members attended the official launch of the Davenport Central project in late March along with Labor MP and Parliamentary Secretary for Tourism Danielle Green.
Anton and Melinda Wilson at Mider in 2010.

Photo: Wayne Taylor
The board also promoted the project on its official website at the same time Mr Wilson was stonewalling the due diligence process.
While insisting it had adhered to "best practice in its handling of this matter'', the board conceded it only became aware of Mr Wilson's bankruptcy on August 28 in the wake of The Age story.
"Our enquiries up until that date and searches conducted by our legal representatives did not show that Mr or Mrs Wilson or anyone associated with Mider@Hotham Pty Ltd was bankrupt," the board said in a statement.
It claimed subsequent enquiries with the Australian Financial Security Authority were also unsuccessful after they received advice of an "administrative error".
But an AFSA spokesman denied the claim.
"Based on the information provided, AFSA has looked at this and can find no evidence of any administrative error or the advice referred to," AFSA said.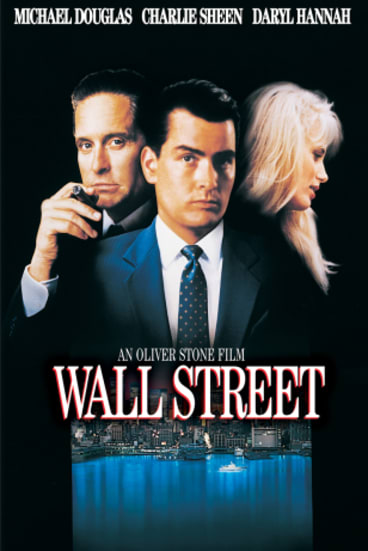 Wall Street was made in 1987.

Photo: Supplied
According to sources, Mr Wilson took on the "whole persona" of the fictional Gekko character, espousing the "greed is good" philosophy and catchphrase.
He emulated the film character's slicked-back hairstyle and even dressed in a similar manner.
"He's always had this thing about Gordon Gekko," one source told The Age earlier this year.
Mr Wilson also named several of his previous failed ventures after fictional businesses in the movie Wall Street and its sequel Money Never Sleeps.
Two of the companies in his Mider property group were named after Anacott Steel and Teldar Paper, stocks that Michael Douglas' character manipulated as part of an insider-trading scam and hostile takeover in the hit 1987 film.
Loading
According to a creditors report, the two businesses had combined debts of more than $3.8 million when they collapsed.
Others were rebranded Churchill Scwartz [sic] and Keller Zabel, the investment banks portrayed in the sequel.