A data security breach involving online examination tool ProctorU which is used by Australian universities is under investigation.
A University of Sydney spokeswoman said it met with ProctorU on Thursday and confirmed an investigation into a confidential data breach was under way.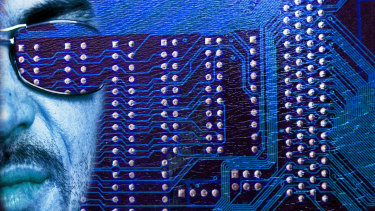 A data breach involving online examination software used by Australian universities is under investigation.Credit:Fairfax
"Any breach of security and privacy of this type is of course deeply concerning and we will continue to work with ProctorU to understand the circumstances of the breach and determine whether any follow-up actions are required on our part," the spokeswoman said.
"We'll also review our experience of online exams and proctoring this year to inform our approach to assessments in 2021.
"We met with ProctorU's CEO and compliance officer today, who confirmed they are investigating a breach of confidential data relating to users of their service."
The spokeswoman said the university understands the data relates to people who were registered as users of ProctorU's services on or before 2014.
"We don't believe our current students are directly impacted by this breach as we began using ProctorU's online proctoring services in 2020, in response to the COVID19 pandemic," the spokeswoman said.
Universities around Australia have used ProctorU to oversee online exams following the coronavirus pandemic lockdown which forced a quick transition to online learning and assessment.
University of Sydney student newspaper Honi Soit reported on the data breach and said it had also affected other universities. It said the data breach "follows heavy student criticism of the university's use of the service, arguing ProctorU violates student privacy".
ProctorU allows exam proctors to supervise students via their computer camera while they do their exams online.
Loading
Honi Soit reported that hackers had published a database of hundreds of thousands of ProctorU user records, including records belonging to University of Sydney staff. It said the data includes names and addresses, user names and unencrypted passwords.
A spokeswoman for the University of NSW said it had been advised "that no records relating to UNSW are contained within the database and therefore our data is not affected".
James Cook University which was named in the Honi Soit article said it does not use ProctorU. The University of Queensland which uses ProctorU said its security had not been breached.
The Sydney Morning Herald has contacted ProctorU seeking comment.
Anna Patty is a Senior Writer for The Sydney Morning Herald with a focus on higher education. She is a former Workplace Editor, Education Editor, State Political Reporter and Health Reporter.
Loading