Queen Elizabeth II Platinum Jubilee celebrations
We're sorry, this feature is currently unavailable. We're working to restore it. Please try again later.
Skip to sections navigation
Skip to content
Skip to footer
12 Images
More than a million Britons will line the streets of London to kick-start four days of partying for the Queen's Platinum Jubilee celebration, beginning with the traditional Trooping the Colour, which has marked the official birthday of the British sovereign for more than 260 years.
June 2, 2022 — 7.24pm
1/12
Royal fans sing the national anthem as they gather along the Mall leading to Buckingham Palace in London, on the first of four days of celebrations to mark the Platinum Jubilee.Credit:AP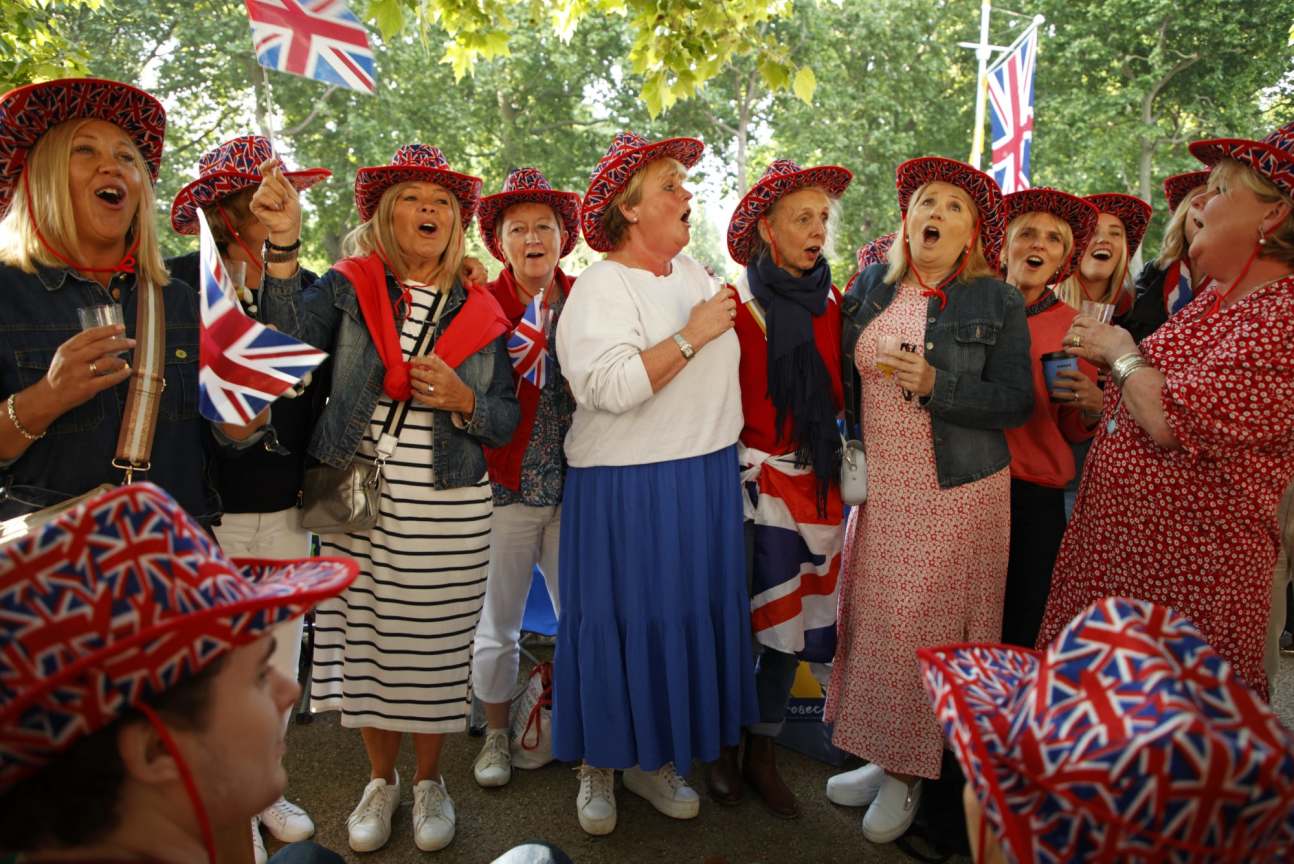 2/12
Royal enthusiasts claim their spots on the Mall before the start of Trooping the Colour in London, England. Credit:Chris J Ratcliffe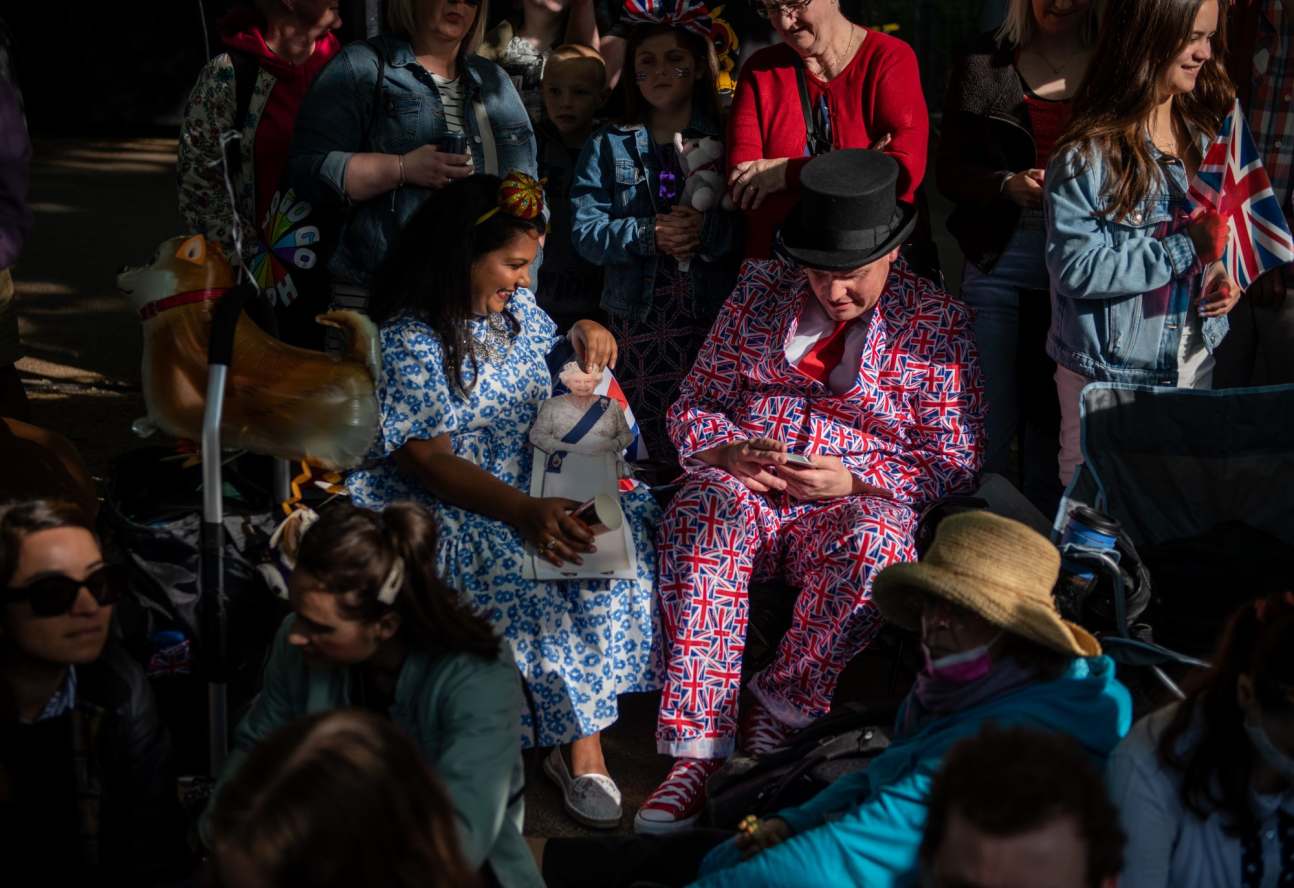 3/12
Royal fans walk alongside the Mall leading to Buckingham Palace in London, on the first of four days of celebrations to mark the Platinum Jubilee.Credit:AP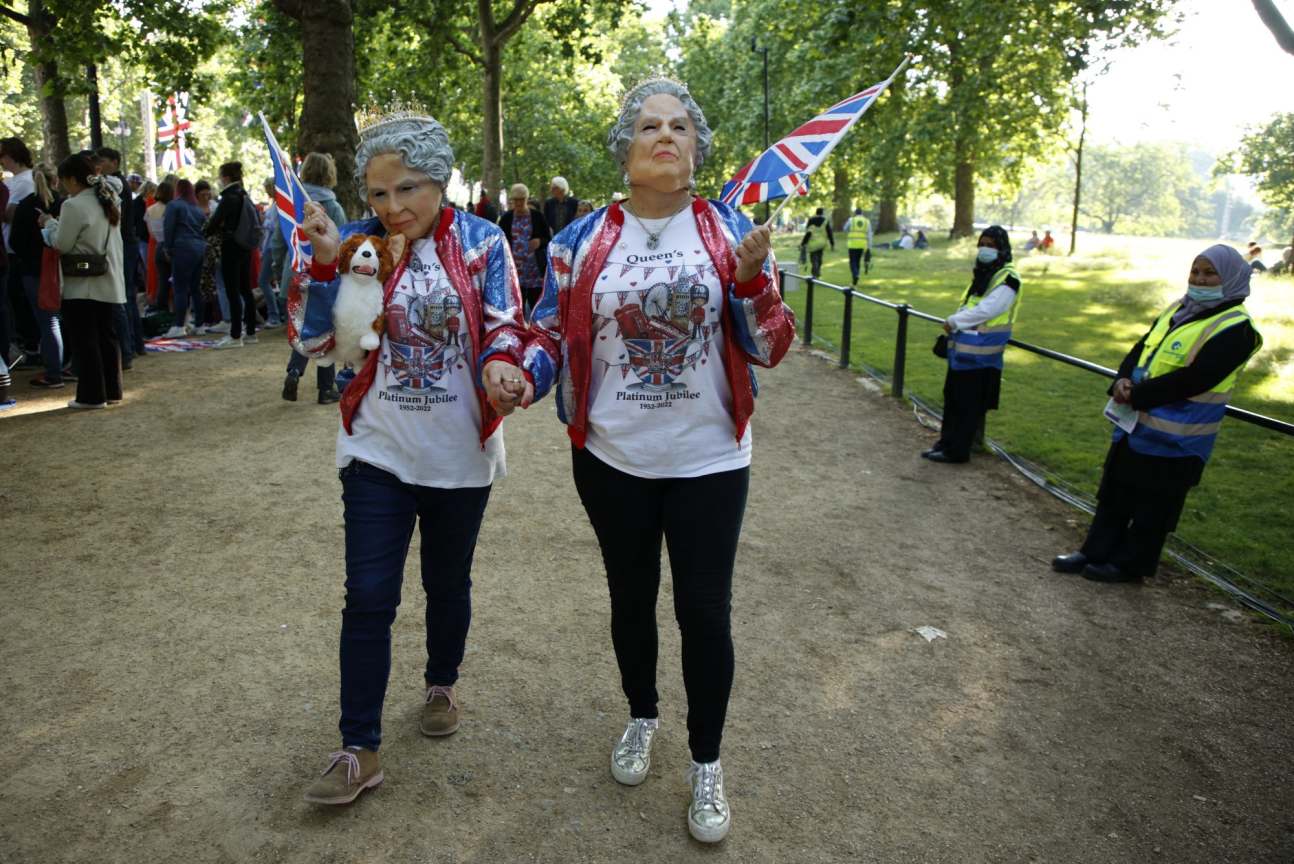 4/12
Royal fans have Union flag transfers applied to their faces as they gather along the Mall leading to Buckingham Palace in London, on the first of four days of celebrations to mark the Platinum Jubilee.Credit:AP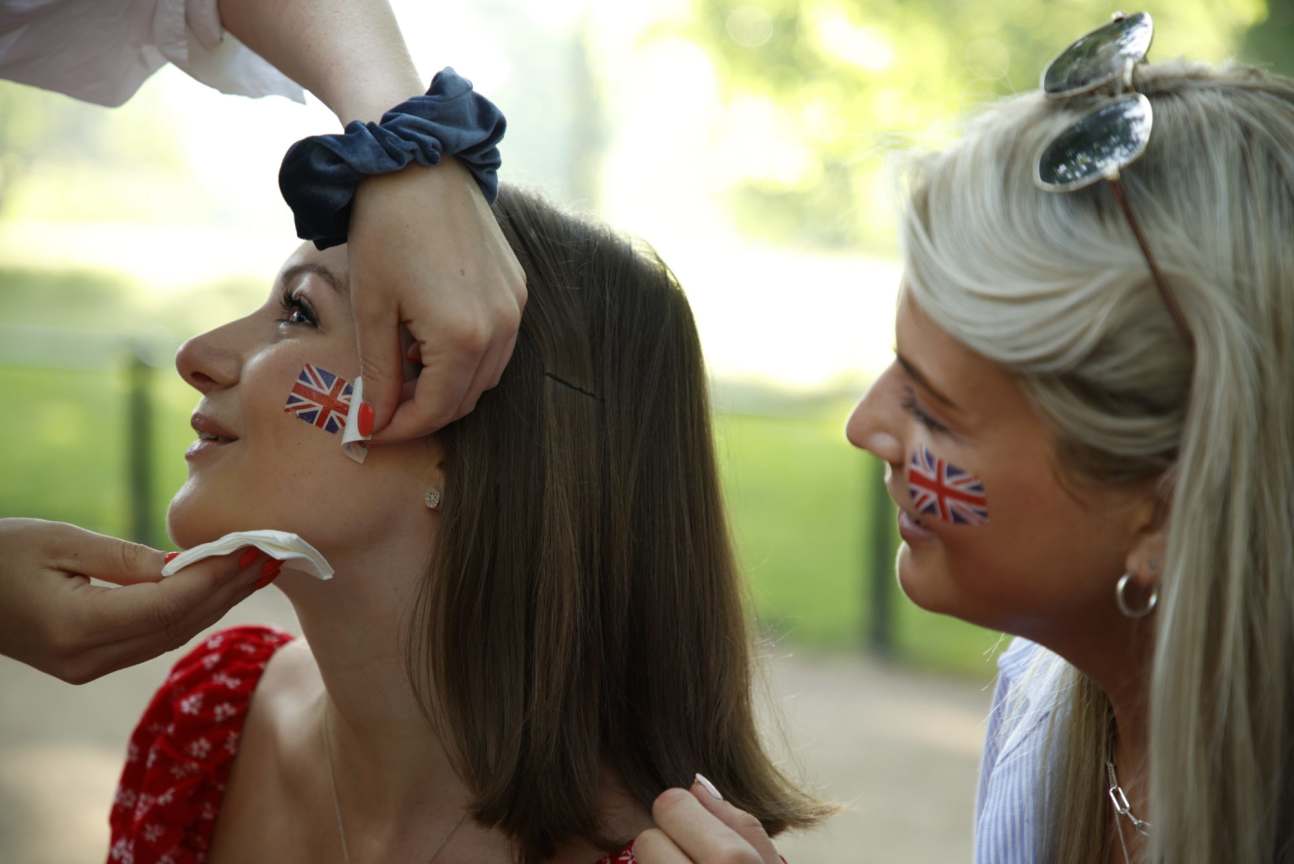 5/12
Crowds in The Mall in London before the start of the Queen's Jubilee weekend.Credit:AP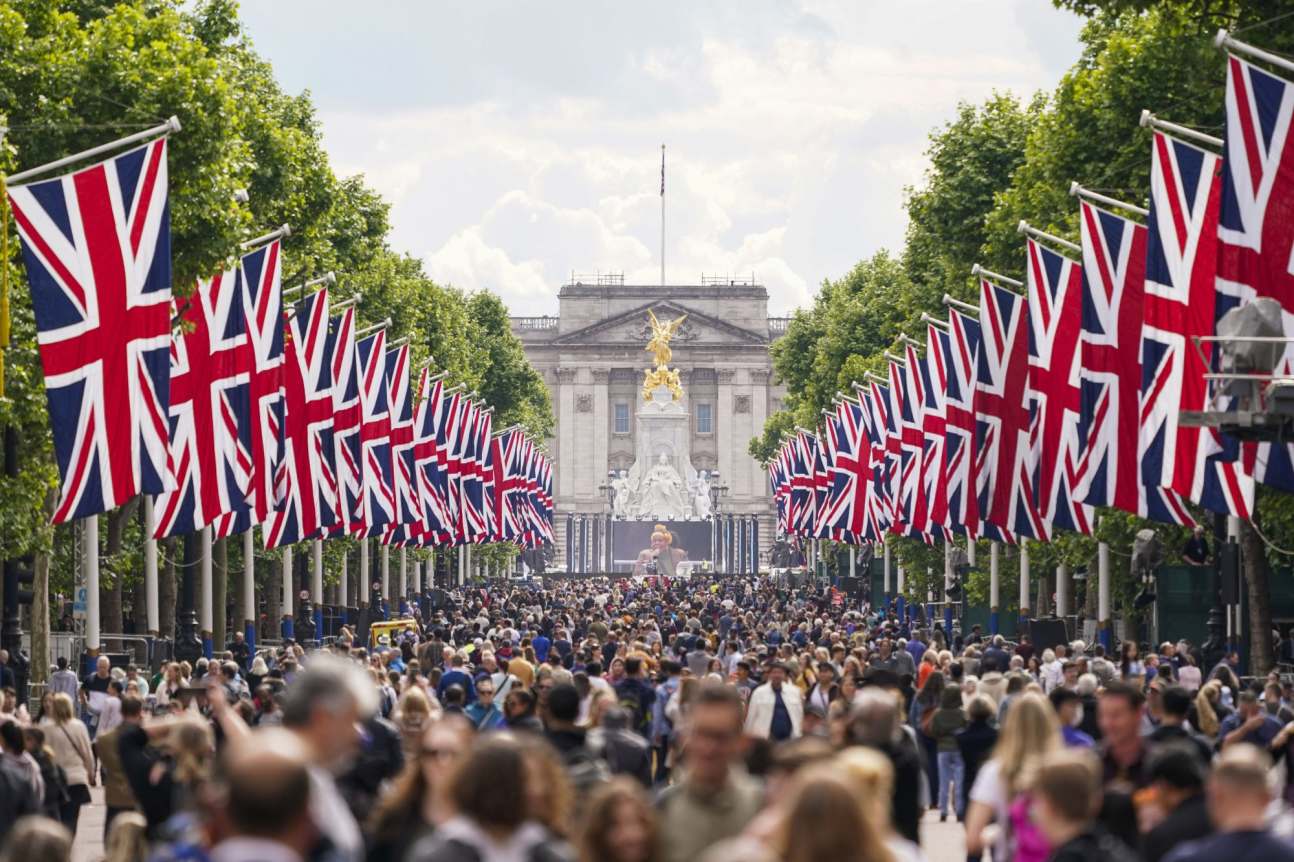 6/12
Royal supporters get ready to spend the night on the Mall after setting up their tents ahead of the upcoming Jubilee events in London. Credit:Getty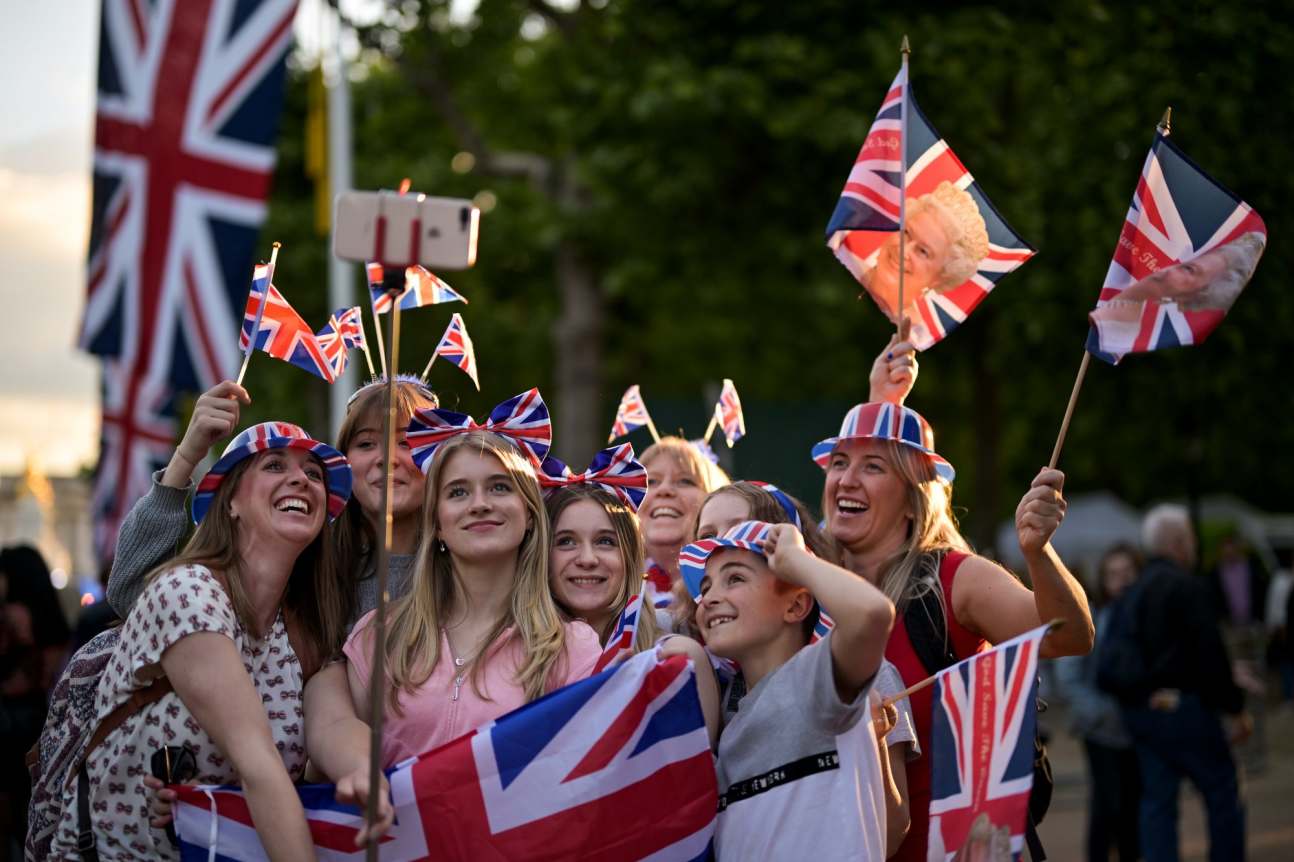 7/12
Red, white and blue abounds as royal supporters set up tents in The Mall in preparation for the Jubilee events.Credit:Getty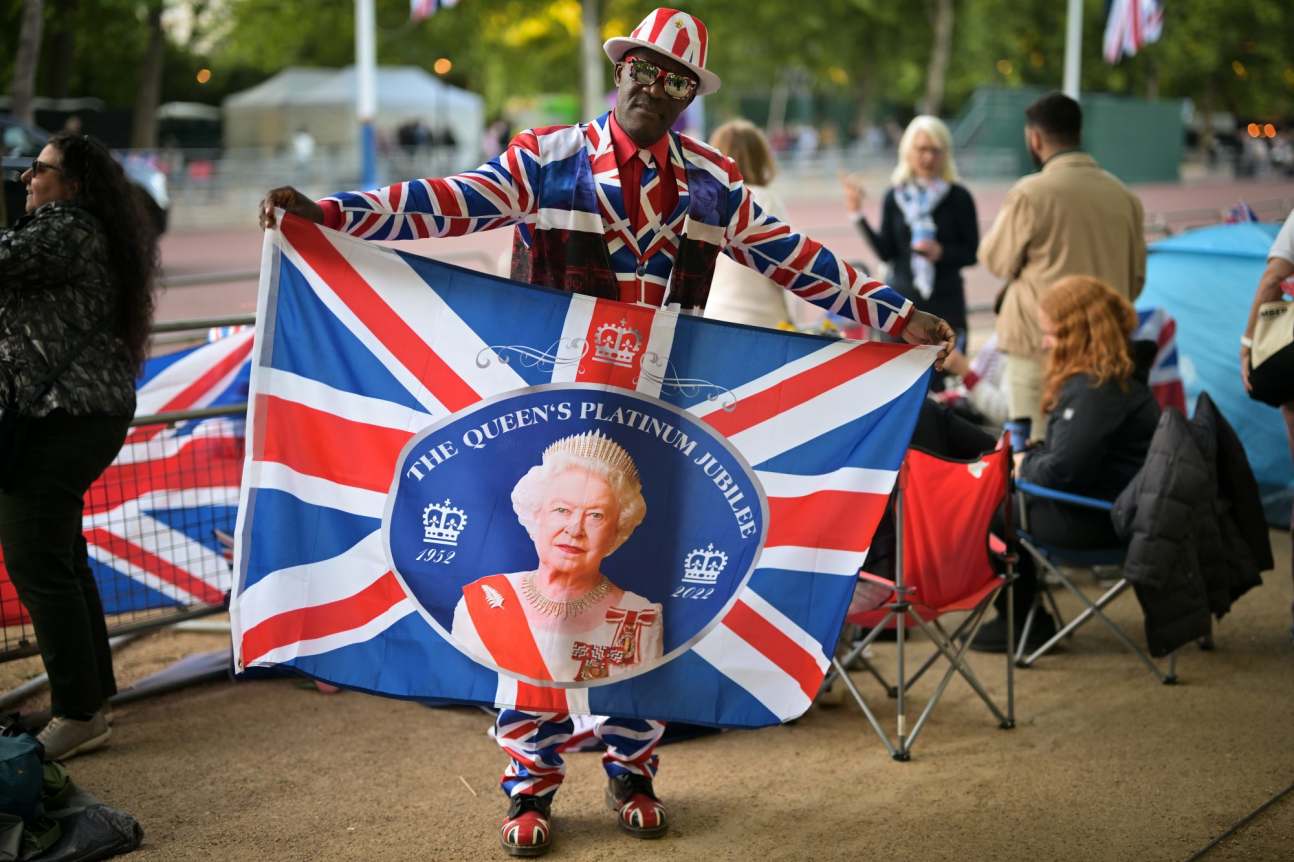 8/12
Familiar faces in the crowd as royal watchers settle in for a night in The Mall. Credit:Getty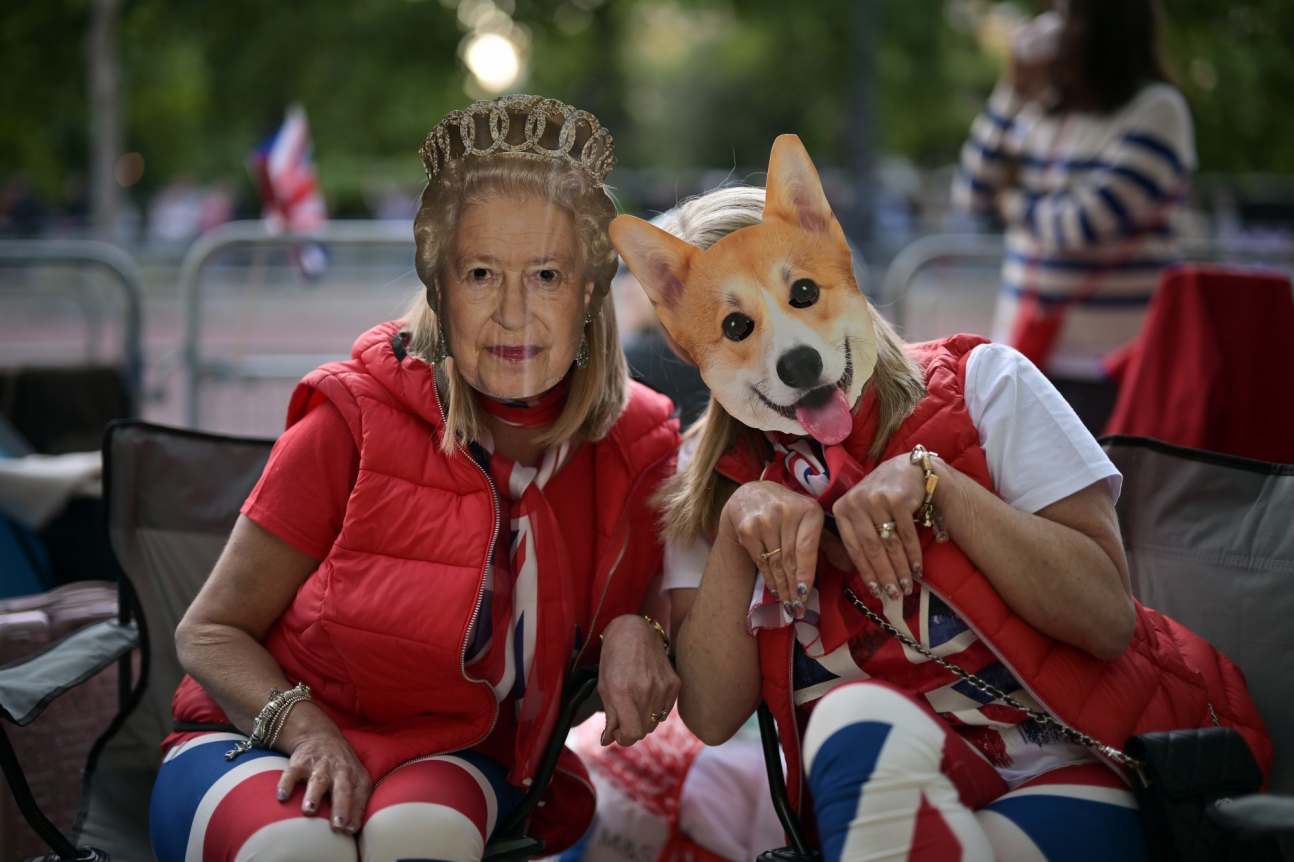 9/12
Dressed for the occasion, royal supporters stake out spots in The Mall ahead of the celebrations.Credit:Jeff J Mitchell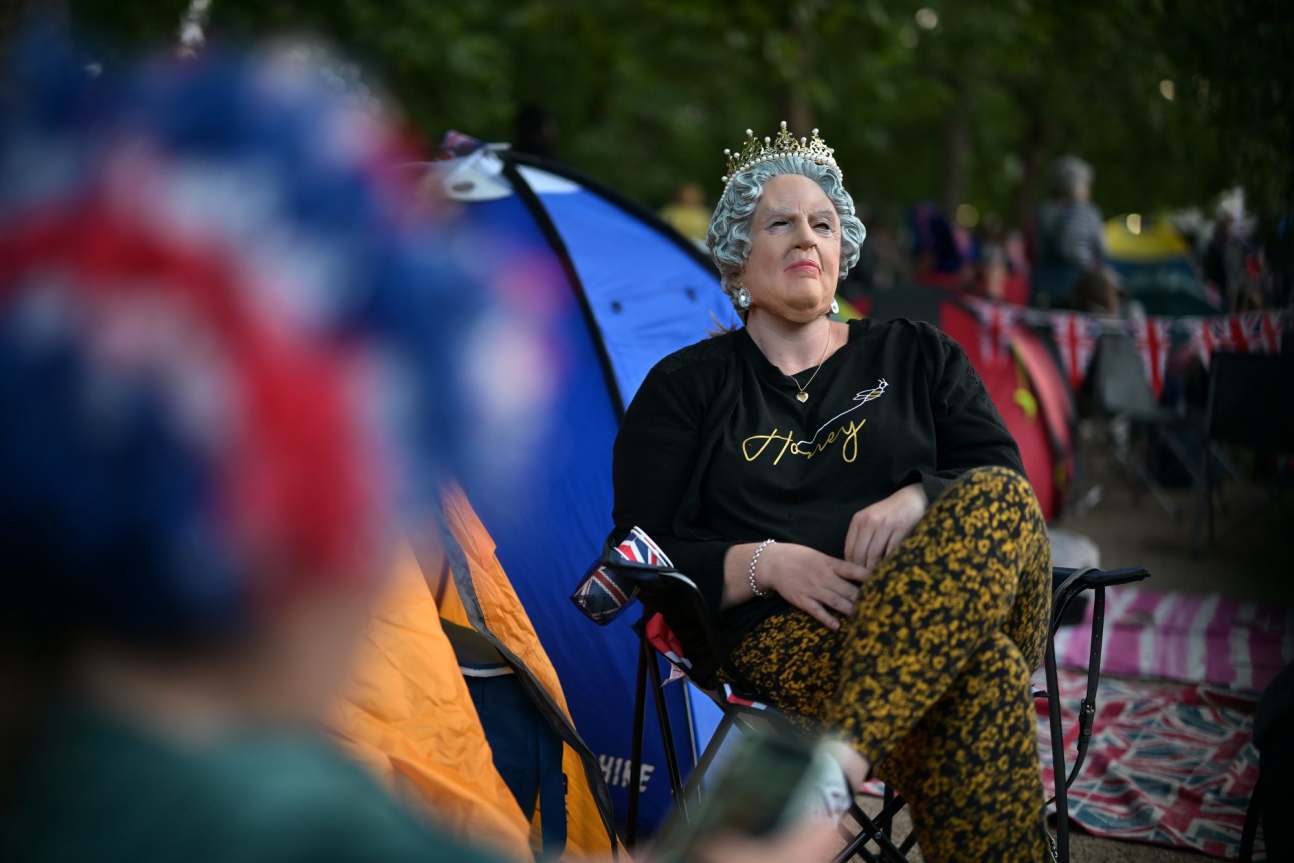 10/12
A woman gets into the Jubilee spirit with Union Jack glasses and a party crown. Credit:Getty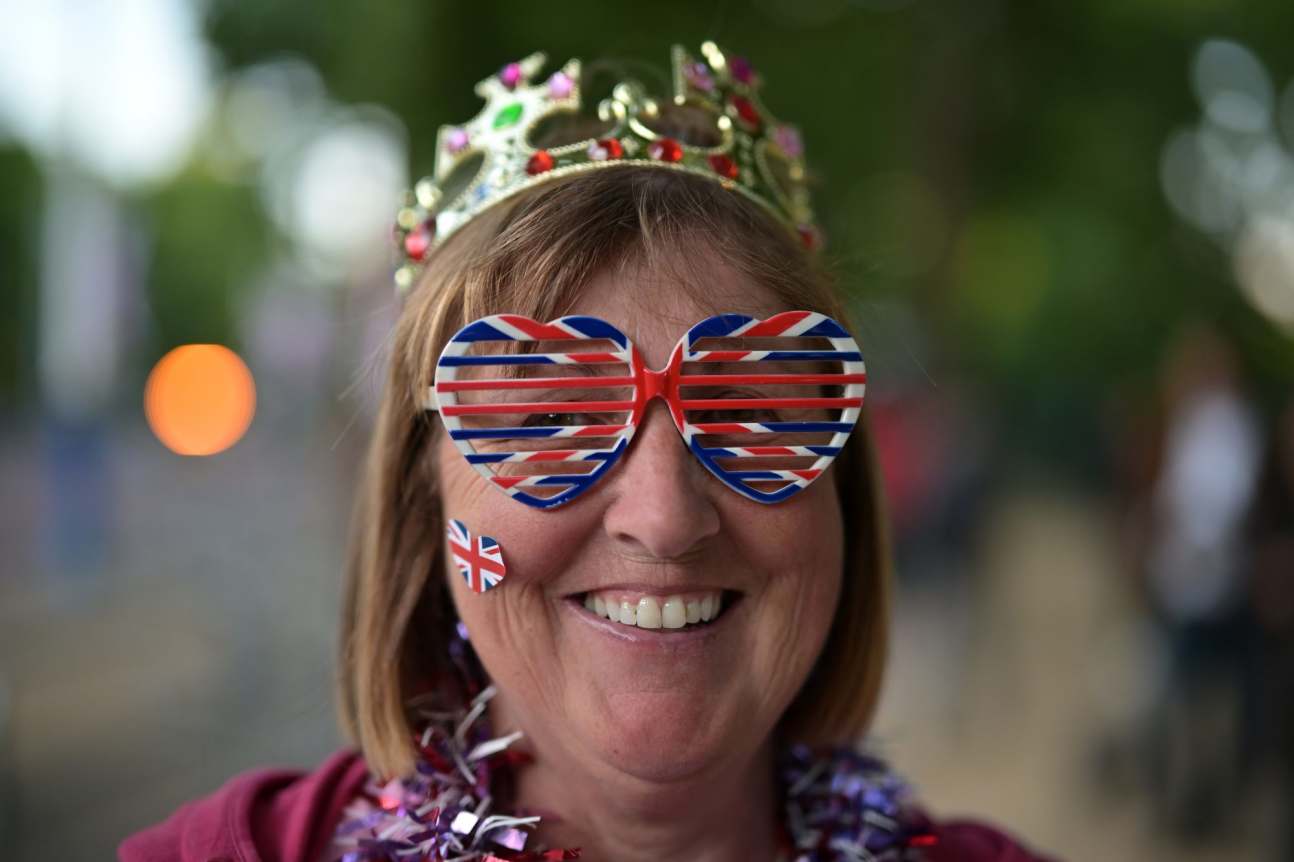 11/12
Union Flag bunting decorates a retail space in Covent Garden to mark the Queen's Platinum Jubilee.Credit:Bloomberg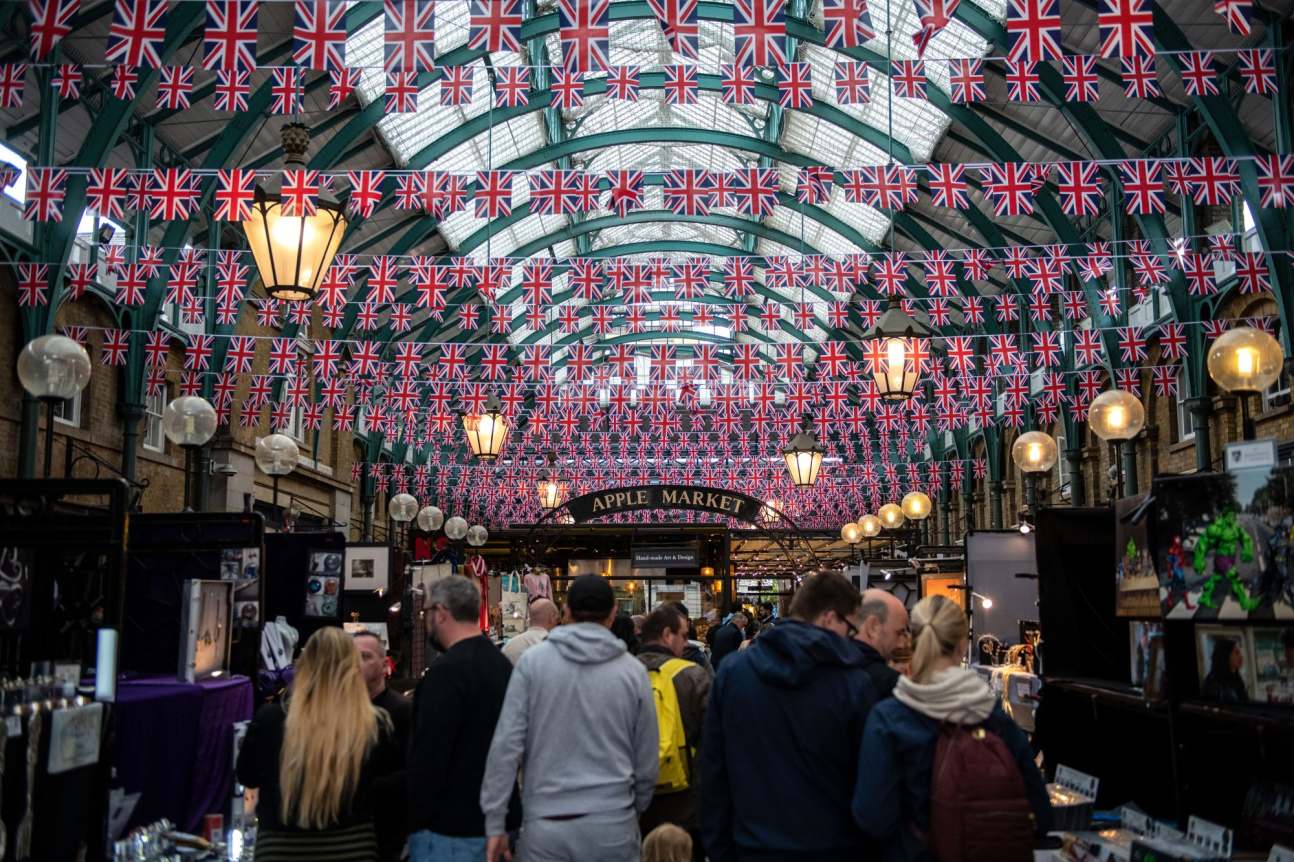 12/12
Regent Street, central London, is decorated with flags to celebrate the Queen's Platinum Jubilee.Credit:Bloomberg