The Thorpe family's annual holiday to Coolum took a tragic turn on Monday, when Natasha Thorpe drowned while swimming with her eight-year-old daughter, who was rescued by the victim's sister.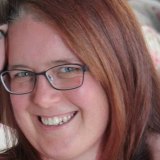 Natasha Thorpe, also known as Tash, drowned at Coolum on the Sunshine Coast on Monday morning.Credit:Facebook
Ms Thorpe, 34, disappeared from view off the Sunshine Coast beach, before surfers found her face-down in the water and brought her back to shore to awaiting paramedics.
Emergency services were called to First Bay at Coolum, off Jubilee Esplanade, just after 6.30am on Monday, a Queensland Ambulance Service spokesman said.
Paramedics worked for 30 minutes trying to revive Ms Thorpe, also known as "Tash", but she was declared dead on the beach as family watched on.
The victim's mother, Jenny Thorpe, said the family planned to head home to Toowoomba on Wednesday after the tragedy.
"Very soon after going into the water, I think she [Natasha] got caught in a rip," Jenny said.
"Her little girl got separated from her, but Tash's sister was able to get her out and get help to see if anyone could see Tash, and they couldn't.
"Eventually they spotted her, surfers brought her in and paramedics worked on her for 30 minutes, but realistically she was already gone ... she had been washed quite a way away.
"I was back at our unit, I got a call from Tash's sister who was on the beach, so I went and grabbed her brother and her dad who were just across at another beach fishing."
Jenny said Ms Thorpe's former husband travelled to Coolum on Tuesday to support their eight-year-old daughter and other members of the Thorpe family had come in support.
Loading
"We have a strong faith in Jesus, so did Tash, we know where she is and we feel at peace," Jenny said.
"We are obviously going to miss her, the grief comes and goes in waves.
"She was just a happy girl, always smiling - she loved gardening and worked at a nursery.
"She was a 34-year-old Lego addict and she also recently wanted to buy a house.
"We have friends who bought this unit in Coolum and they let us stay every year. Tash loved the beach, she took photos of the sunrise every morning, and built sandcastles with her daughter."
Friend Kristie Sargent said she was "broken" by the news.
"Natasha was such a lovely person and will always be remembered for her kindness to my son and myself. I was devastated and heartbroken when I got the news," she said.
"[Natasha's daughter] is a beautiful soul and kindhearted like her mother and I'm broken that she has experienced what she has at such a young age."
First Bay is just south of Coolum's main beach and is not patrolled by life savers.
A report will be prepared for the coroner.
- with Matt Dennien