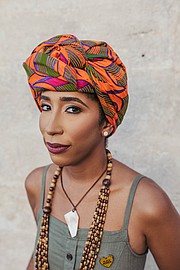 By JADE RUSSELL
Tribune Staff Reporter
jrussell@tribunemedia.net
ACTIVIST Alicia Wallace said on Friday that protecting women from gender-based violence is not the same as ending it. She said more early educational intervention efforts are needed for the violence to be stopped.
"When we limit our response to various incidents of violence against women and girls to protection we are essentially ignoring that we are living within an environment that is rampant with violence.
"And that we have a societal and structural problem that needs to be addressed. Protecting women and girls from violence is not the same as ending it and we need to put significant focus on the interventions that are needed to end violence," Ms Wallace told The Tribune.
An element of prevention is teaching the public how to effectively resolve situations where conflict may arise. Ms Wallace noted there is a "desperate" need for conflict resolution to be part of the academic curriculum in schools.
"We need nonviolent crisis intervention," she said. "And for teachers, leaders of youth groups, parents, and guardians who are engaging with young people to be trained. And to understand what is happening in young people's brains and bodies when they respond physically. Also, to have safe ways to stop the act and help young people themselves to understand what is happening."
In terms of sexual violence, she said there must be comprehensive sex education. She noted some schools already do teach students about the importance of consent and their bodies.
The activist explained that young people should know the difference between a healthy relationship and an unhealthy situation. She said this information gives them an understanding of what is right and what is wrong.
"They have to learn about healthy relationships, and the signs of an unhealthy dynamic, and what abuse looks and feels like. And how they can help one another if they realise that a peer is in trouble or is in a dangerous relationship. They need to be taught the difference between sex and rape."
She added: "If we have young people who don't understand the difference between rape and sex, who do not understand much less consent. And who have not been encouraged to seek or prioritise their own pleasure in sexual activities and not to feel as though it is a duty or proof of love.
"We are continuing to create a society where people use their bodies as weapons. And people, in particular men and boys, attempt to and sometimes succeed in dominating women and girls in physical and sexual ways."