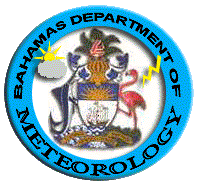 THIS IS A NEWS ITEM ON TROPICAL STORM FAY ISSUED BY THE BAHAMAS DEPARTMENT OF METEOROLOGY FORECAST OFFICE AT 6PM, FRIDAY, 10TH JULY, 2020.

……HEAVY RAINFALL AND GUSTY WINDS MOVING INTO NORTHERN NEW JERSEY...SOUTHEASTERN NEW YORK...AND LONG ISLAND...

...FAY MAKES LANDFALL JUST NORTH-NORTHEAST OF ATLANTIC CITY NEW JERSEY...

AT 5:00 PM EDT, THE CENTER OF TROPICAL STORM FAY WAS LOCATED NEAR LATITUDE 39.5° NORTH AND LONGITUDE 74.3° WEST OR 10 MILES NORTH-NORTHEAST OF ATLANTIC CITY, NEW JERSEY. SATELLITE IMAGERY INDICATED THAT THE CENTER OF TROPICAL STORM FAY HAS MADE LANDFALL ALONG THE COAST OF NEW JERSEY.


FAY IS MOVING TOWARD THE NORTH NEAR 14 MPH (22 KM/H). A NORTHWARD TO NORTH-NORTHEASTWARD MOTION AT A FASTER FORWARD SPEED IS EXPECTED TONIGHT AND SATURDAY. ON THE FORECAST TRACK, THE CENTER OF FAY WILL MOVE NEAR OR OVER PORTIONS OF THE NEW JERSEY COAST THIS EVENING AND THEN MOVE INLAND OVER SOUTHEASTERN NEW YORK AND WESTERN NEW ENGLAND TONIGHT AND SATURDAY.

MAXIMUM SUSTAINED WINDS ARE NEAR 50 MPH (85 KM/H) WITH HIGHER GUSTS. ADDITIONAL WEAKENING IS EXPECTED TONIGHT, ESPECIALLY AFTER THE FAY MOVES FARTHER INLAND. FAY IS EXPECTED TO WEAKEN TO A TROPICAL DEPRESSION BY SATURDAY MORNING AND DISSIPATE ON SUNDAY.

THE NEXT NEWS ITEM WILL BE ISSUED AT 6AM.