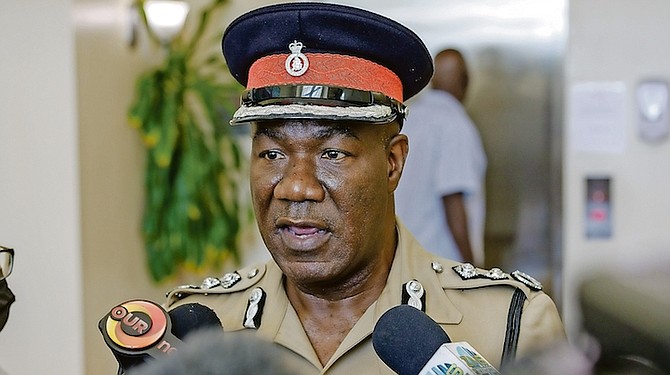 ACTING Commissioner of Police Leamond Deleveaux. (File photo)
By LYNAIRE MUNNINGS
Tribune Staff Reporter
lmunnings@tribunemedia.net
ACTING Commissioner of Police Leamond Deleveaux yesterday declined to react to the Coroner's Court ruling that Azario Major's police-involved killing was a homicide by manslaughter, stressing that the matter will be addressed by the Office of the Director of Public Prosecutions.
"We never like when anyone loses their life, no one, whether on the police side or the other side, but I will reserve comments until the DPP has forwarded her office findings to the commissioner of police," he said yesterday.
Major was killed outside Woody's Bar on Fire Trail Road on December 26, 2021.
The Coroner's Court inquest does not determine criminal liability. Acting Director of Public Prosecutions Cordell Frazier will decide whether to charge any or all officers with a crime.
"The matter will now go to the DPP, who will review the matter and then make her recommendations to the commissioner of police," ACP Deleveaux said. "We will see where it goes from there."
After the verdict on Wednesday, Azano Major, brother of the deceased, reacted to the ruling, telling The Tribune: "It's been a long time coming. I'm just happy that, at least for tonight, my family can have peace. We will see what the future holds."
Fredia Major said she felt vindicated by the ruling and hoped that her brother's death would spur reform.
"I feel like Azario's name is going to live on and it's going to create hope for so many people in The Bahamas for so many years to come," she said. "And we're looking for the justice system to be revamped and changed.