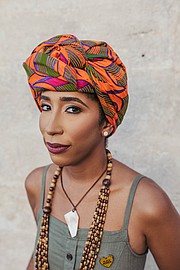 GENDER-based violence is a public health crisis, yet no government administration in The Bahamas has come to this realisation, declared it, and moved to take action to end it.
There were a number of news stories in recent days with comments on the National Non-Communicable Disease (NCD) Risk Factor STEPS Survey, which said: "A singular message from the STEPS 2019 data is that The Bahamas is headed in the wrong direction in its NCD trajectory." Thirty percent of the survey respondents were hypertensive. Thirty percent, in this case, is considered quite high.
It is important to note that we know, and have known for many years, that, globally, one in three women experience physical or sexual violence. This also leads to premature mortality. Before and after death, it causes a wide range of physical, mental, and financial problems that affect households, communities, and yes, even the economy.
Women and girls are injured, suffer mental health consequences including anxiety, depression, and post-traumatic stress disorder, and miss days of school and work among other effects.
Still, for some reason, gender-based violence against women is not getting the level or consistency of attention and action required to end it. We must recognise gender-based violence as a public health issue.
Today, many cases of gender-based violence still go underreported. There are numerous reasons for this, and they are all connected to gender stereotyping, inadequate systems, religious fundamentalism, and rape culture (which includes victim-blaming).
It is not unusual to call the police and be told that there are no cars. It is not unusual for a woman to try to report acts of violence perpetrated by a former or current partner and be insulted, told that it would be a waste of time to take her report because police expect her to go back to him, or even to be told that she should go and make up with him. It is not unusual for girls who experience sexual violence to be blamed for the behaviour of adult perpetrators. It is not unusual for perpetrators to be defended and survivors blamed by family members, friends, religious leaders, and members of the public. It is not unusual for men to abuse positions of power.
We can look at the discussion on marital rape to see how people think about sex and rape, which are two different acts, and how people think about women, men, and romantic and sexual relationships.
We can look at the commentary when girls go missing, and the assumptions made about them and their families when there is reason to believe that they are being violated. Many people find it difficult to report, and many who try are discouraged, blamed, and shamed, and decide not to report any more.
In December 2022 and March 2023, I took note of a number of newspaper reports. I paid attention to the ways the case were presented, including the language used to describe the criminal acts, and the references to the ages of the perpetrators and the survivors or victims.
In the six examples to follow, you will see the different kinds of relationships and circumstances within which sexual violence was perpetrated against women and girls, and it should be clear that power and control are a common thread.
It is not on women and girls to prevent sexual violence or protect ourselves. These are, most often, not cases of stranger danger. They are cases of broken trust and abuse of power.
On March 27, it was reported that a man was arrested for raping a woman he knew and who thought he was driving her home.
On March 13, it was reported that Dr Gerald Mark Forbes was sentenced to 12 years in prison for rape. He had previously been accused of "indecently assaulting a woman during a physical exam and raping her while performing an abortion".
On March 9, it was reported that David Ferguson was accused of six counts of "illegal sexual activities" with a 12-year-old girl.
On December 14, a 73-year-old Norman Ferguson was convicted of "unlawful sexual intercourse" with an eight-year-old girl. This came years after he spent five years in prison for the attempt of a similar crime.
On December 13, it was reported that a prosecutor suggested a prison sentence of 20 to 30 years for a 48-year-old man convicted of two counts of incest against his daughter who was 15 and 16 years old at the times of the crimes. The defence lawyer told the court that the two months the criminal had already spent in prison was "devastating" and left him "fragile" and suggested that he not be destroyed.
On December 9, it was reported that 53-year-old Hugh Ferguson was granted bail after being accused of "indecently assaulting" a ten-year-old girl.
I have raised, on numerous occasions, the issue with the language used to describe sexual violence in these cases. In particular, the use of "unlawful sexual intercourse" to describe the rape of a child is egregious. It obscures the fact that these are violent acts, and that children cannot consent to sexual activity, and that the perpetrators prey on children and abuse their power as adults.
We need to be clear in our language. We need to be deliberate in naming these violent acts. We need to be attentive to the trends in reports, in court proceedings, and in public discourse.
We need to create an environment in which women and girls can safely report gender-based violence and be confident that they will receive the support they need to access justice which must include healing.
The International Women's Day theme for 2023 was "DigitALL: Innovation and technology for gender equality," aligned with the 67th session of the Commission on the Status of Women theme "innovation and technological change, and education in the digital age for achieving gender equality and the empowerment of all women and girls".
The Bahamas took on these themes and participated at the margins. On Sunday, there was a unity march for women and girls.
Today, gender-based violence against women and girls persists, and even one of the most basic technological tools— the telephone — often fails to connect us to law enforcement officers who are prepared to help, even by taking a report and responding to an incident that has already occurred. We can use technology and innovation for change, but there is far more work to do with our people.
We need comprehensive sexuality education at all grade levels, ongoing gender-based violence prevention and response training for law enforcement officers, a referral pathway for survivors, journalists to investigate and report on existing systems and practices, and institutions that develop policies and practices to prevent and respond to gender-based violence.
Gender-based violence is affecting our health and wellbeing, as individuals and a community, and this public health crisis must be addressed.
RECOMMENDATIONS
1. Join Feminist Book Club, hosted by Equality Bahamas and Poinciana Paper Press, in reading Race After Technology:
Abolitionist Tools for the New Jim Code by Ruha Benjamin. Imani Perry said, "Ruha Benjamin is that rare scholar whose sophisticated understanding of science and technology is matched by her deep knowledge of race and racialisation." Michelle Alexander called it "essential reading, decoding as it does the ever-expanding and morphing technologies that have infiltrated our everyday lives and our most powerful institutions". We will meet at Poinciana Paper Press (12 Parkgate Road) on April 27 at 6pm to discuss the book. Register at tiny.cc/fbc2023 for more information.
2. A Million Little Things.
This television series about friendship is heartwarming, particularly in its portrayal of friendship between men. The men the show feel and are safe being vulnerable with one another, show up for one another, and openly communicate with the people in their lives. The women are not just their partners, but people with their own work lives, friendships, and interests. There are, of course, lies, secrets, and acts of betrayal that they must work through, there are relationships that end and that evolve, and they have to learn to resolve conflict. Nothing is perfect, much like real life, and that is what makes the television show so enjoyable. The characters are making an effort, and even when they make mistakes, there is willingness to do better and the others support them, even when they are disappointed.