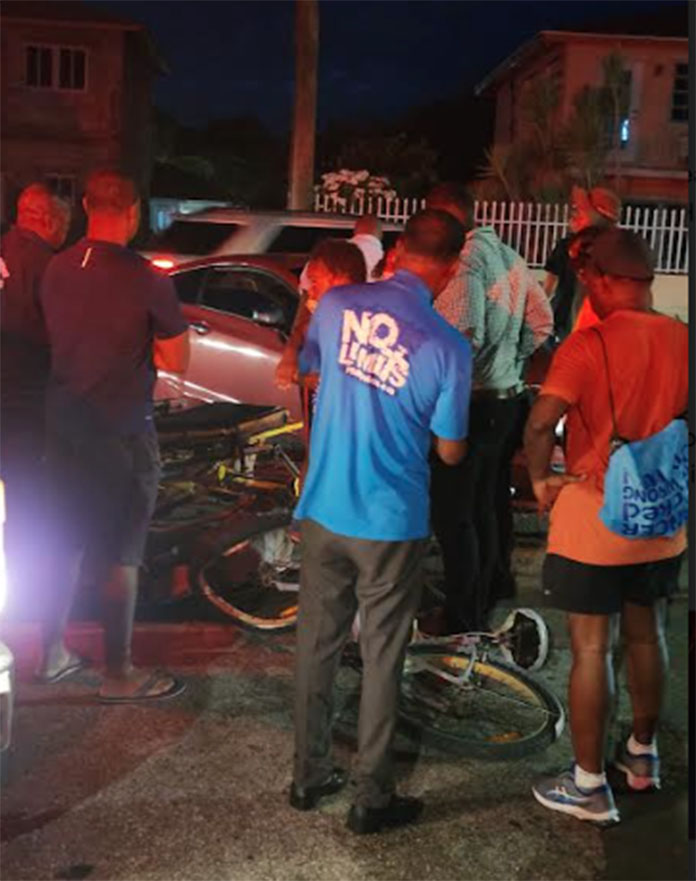 Victim was assisted by EMS services.
NASSAU| An accident on the corner of Prince Charles and Jasmine Drive in East Winton Meadows has left a male in hospital.
A red Honda turning off Prince Charles into Jasmine Drive hit a man riding his bicycle heading east on his way home.
Emergency services arrived on the scene and the victim was taken to hospital.
The authorities need to ensure that persons riding bicycles at night in unlit areas should or must do so with their reflectors. And motorists driving as we say must exercise due care and attention. Motor vehicles must stop with signals indicating the driver's intent when making turns.
What kind of drivers are these?
We ga report and let yinner decide!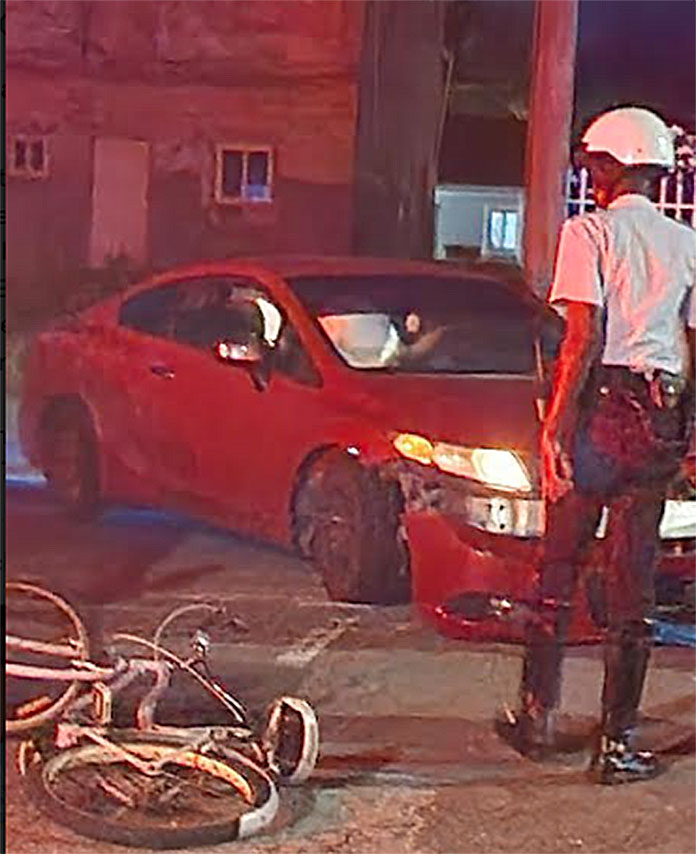 Patrol police on the scene investigating the accident.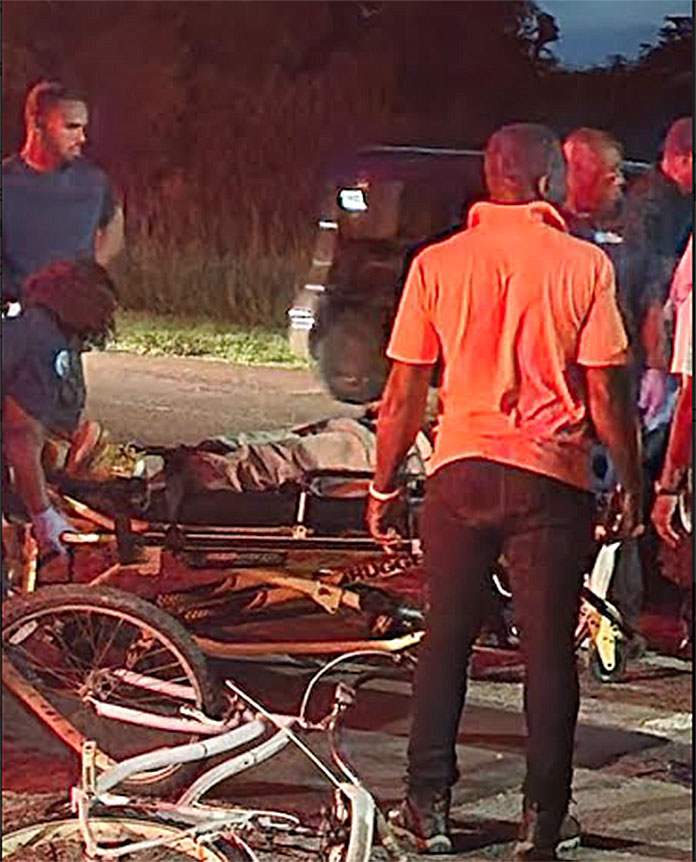 Victim taken to hospital