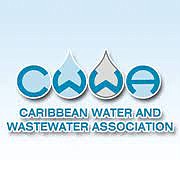 By LEANDRA ROLLE
Tribune Staff Reporter
lrolle@tribunemedia.net
THE Bahamas will host the 31st annual Caribbean Water and Waste-water Association Conference in October, it was announced yesterday.
The conference will take place between October 17 and 21 at the Atlantis Resort and will be attended by Caribbean industry professionals, inclusive of regional ministers responsible for water works and waste in their respective countries.
Between 150 to 300 delegates are expected to attend this year's conference, which is being held under the theme "Recovery and Evolution: Regional Actions for Global Sustainability in the Water and Waste Sectors."
At a press conference held to announce the event, Water & Sewerage Corporation chairman Sylvanus Petty said this year's conference will focus on water security and sustainability.
"Sustainable water and water sources remain an issue, not for just The Bahamas but also for our regional neighbours," Mr Petty said. "Our own true way forward is not just taking an intersectional approach but also involves the private sector and of course, the general public."
"This brings the conference into focus."
Here in The Bahamas, he said water supply at several Family Islands continues to be a challenge.
"In the Family Islands, we have challenges because of supply. That's one of the things we are addressing right now and after this conference, we have a board meeting that we have to address a few issues (because) especially in Eleuthera, it's a vexing issue that we have right now."
"So, we're trying to put some things in place so within the next three to four months, we should have those situations sorted out."
President of CWWA Marlon Daniels expressed gratitude to the Bahamian government for agreeing to host this year's conference, which will be the first in person event since the start of the COVID-19 pandemic.
He said the conference will not only allow regional heads to address challenges faced by the industry, but also share their views about re-energising the sector in a post COVID environment.
Also there will be technical training exercises and workshops for professionals in the water and waste industry.
"We are very thankful to the government and people of The Bahamas and to the chair, the board, and the management of WCS for agreeing to host this 31st conference," Mr Daniels added.
"It is the first in person conference post COVID so we couldn't think of a better location than The Bahamas to host it. For The Bahamas, I think this is the fifth conference so we do recognise the expertise to hold and organise events of this nature."
For his part, CWWA executive director Wayne Williams said he was looking forward to the event which he dubbed the "reunion".
"We're looking forward to a lot of great things here in The Bahamas as usual. You guys are very welcoming, very professional," he said.
"We have a lot of sponsors. We have a lot of exhibitors already. We have a lot of papers. We have over 60 something papers. People want to come and we're very pleased with that."