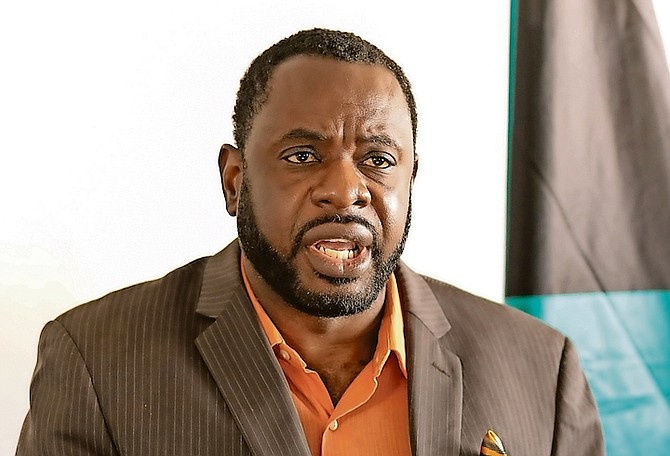 Lincoln Bain. (File photo)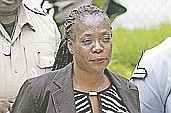 By LYNAIRE MUNNINGS
Tribune Staff Reporter
lmunnings@tribunemedia.net
COALITION of Independents leader Lincoln Bain apologised to the family of Obie Wilchcombe after the party's deputy leader Maria Daxon shared a crass message about the former Cabinet minister on Whatsapp.
Mr Daxon claimed she inadvertently forwarded the message, which praised the death of the late West End Grand Bahama and Bimini MP.
"Ladies and gentlemen, there has been a lot of hullabaloo recently in the media about a text message that has been shared," Mr Bain said during a Facebook Live on Wednesday night.
"It has come to our notice that Ms Maria Daxon, deputy leader of the COI, exercised poor judgment by forwarding a note that was inappropriate and insensitive to the family of the deceased Member of Parliament Obie Wilchcome."
"Maria Daxon is a brave and passionate fighter for the people. However, we want to make it clear that the actions of Ms Daxon in this incident does not reflect the values and principles of our party.
"We hold ourselves to a high standard of conduct and professionalism, and we will take this incident very seriously. Both our chairman and I have issued sincere condolences to the bereaved family. I humbly and sincerely apologise to the bereaved family on behalf of the executives of the COI.
"We have already initiated an internal review to understand the full extent of what transpired and to determine appropriate measures to ensure that such incidents do not happen again in the future."
"We are committed to upholding the highest standard of integrity and empathy in all our dealings."
Although he said the matter was under review, Mr Bain insisted Ms Daxon did not write the message she shared.
"In my opinion, she did the same thing that The Tribune did," he said. "The Tribune actually posted parts of that same article that they thought were distasteful in their paper. They shared it because they thought people would want to see it, and that's what Maria Daxon did. Again, we feel the timing of it and the context of it was insensitive, and that is why we said what we had to say."
Hours after his Facebook Live, Mr Bain posed with Ms Daxon and other supporters for a photo he posted on his social media page.
According to a screenshot of the WhatsApp group where Ms Daxon shared the message, a user confronted her, saying she was being insensitive. In response, she said: "Please don't you tell me what to do or pass. Are you serious".
In an interview with The Tribune earlier this week, Ms Daxon said she didn't read over what she shared.
She nonetheless defended the writer's right to express the harsh views.