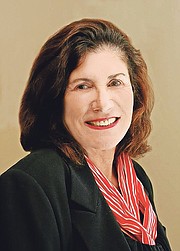 WHEN Jimmy Buffett died last week, tributes poured in from around the globe for the legendary singer, songwriter, performer who flipped a tune called Cheeseburger in Paradise into a feel good movement we could all digest with a smile.
What was it about this man who turned lyrics and lifestyle into an empire but never lost touch with who he was - a regular guy with a guitar, a mischievous grin on his face, and a song about paradise on his lips? He took the mid-road in music and rode it to the highest of highs, not interested in bellowing lofty lines about reaching the mountaintop nor wallowing in a weepy love-gone-wrong song, but strumming a happy-go-lucky, catchy melody with lyrics that invited you to ride along with him. Come with me to paradise, he said, join me in the chorus romp wasting away in Margaritaville. 'Nibblin' on sponge cake, Watchin' the sun bake, All of you Parrotheads covered with oil … Wastin' away again in Margaritaville, Searchin' for my long lost shaker of salt … Salt, salt, salt. Some people claim that there's a woman to blame, And I know this is somebody's fault.'
You can see the crowd swaying, arms waving high on a day filled with sunshine. You can hear its collective voice in repeated call for salt, salt, salt and growing louder in the grand finale of Wastin' away in Margaritaville.
Just thinking about it makes you feel like you are on vacation.
We needed what Jimmy Buffett was selling, a free pass to let our hair down, to have outright fun, no guilt attached. So what if it was midday – Jimmy Buffett told us it was 5 o'clock somewhere. So what if it was snowing outside, the sun was always shining in Margaritaville. Buffett took the concept of living in the moment and built a brand, a dynasty of hotels, restaurants, stores, drinks, logo products. He opened his first store in Key West in 1985, no doubt trading the ribbon-cutting for a rousing cheer and toast, raising a glass to the fun in the sun symbolism he represented. By the time he died on September 1 at age 76, he was a billionaire and his 100 restaurants and other businesses grossed $2.2 billion the previous year. And still he remained a guy in a flowered shirt and Bermuda shorts, though his house in Sag Harbour was a little grander than his first cottage in Key West and his yacht was a little finer than the sailboat he skippered in The Bahamas and Caribbean.
In July, two months before he died, he surprised concertgoers in Rhode Island, showing up, asking the proprietor of Sunset Cove if he could get up on stage and join the band. That 45-minute unscheduled appearance that took fans by storm would be the last from the man who brought us stories in song, Son of a Son of a Sailor, Changes in Latitudes, Changes in Attitudes, Jamaica Mistaica, Last Mango in Paris, and my favourite One Particular Harbour. What many did not realise until his death was how many songs Buffett wrote for other artists – Trying to Reason with Hurricane Season for Kenny Chesney, Barmageddon for Blake Shelton, music for Martina McBride.
When he climbed up on that stage in Rhode Island, no one knew it would be his final performance. Buffett had been quietly battling a rare skin cancer called Merkel-cell carcinoma for four years.
For 40 years, Jimmy Buffett made it okay for guys to dress like they were on permanent vacation, flowered shirts and colourful shorts, even though some who followed his lead would have been better not. That was a key to his charm – he made it okay to bend the rules and enjoy life so long as you did not hurt another being while you did what made you feel like all is good with this upbeat, hair down world.
His connection with The Bahamas runs deep. From sailing in the 1980s to staging a play at the Atlantis Theatre in the late 1990s, Buffett was a regular. The play was based on Herman Wouk's novel, Don't Stop the Carnival. Oddly enough, the story line takes Buffett's portrayal of paradise in a different direction – a middle aged man, sick of the rat race, takes his life savings and buys a little resort on a tiny island just off the coast of St Thomas in the US Virgin Islands. While he escapes the treadmill of his former life, and for a short while feels like he has truly landed in a place of peace, it is not long before he runs head-on into a new kind of stress, trying to keep a resort going when equipment breaks down, parts can't be found to repair it, a staff member is out, the icemaker decides to stop making ice. The book was based on the real-life story of a friend of mine, a colleague I worked with years later at a tabloid, who never knew that the world-famous author was observing him, writing the book about him as he stayed at the property for months, until after Don't Stop the Carnival was published.
Of Buffett's many successes, the play was not one of them. Though well done, the play did not do well at Atlantis. According to a former top executive, the woman who was responsible for so many successful events at the megaresort on Paradise Island, including the incredible grand opening, there was a lot of competition – dining options, casino, bars, music – that made it the thought of sitting in a theatre less appealing, especially after a long day in the sun and when you had to pay for your seat while music throughout the venue was there for your pleasure. The play also had a short stint in Miami.
Despite a few setbacks, enough of Buffett's enterprises succeeded in securing a demand for the brand that symbolised good times and excesses in indulgence.
In 2015, he personally opened the Margaritaville restaurant next to Hurricane Hole Marina on Paradise Island where Junkanoo will start again next month on Friday nights and DJ Smiles is set to rock on Saturdays.
Jimmy Buffett connected in a way few celebrities who are exceptionally good at their trade do. He connected in a way that said come join the party, you'll feel better the minute you do.
He was like an aphrodisiac for the carefree sunset and a Cheeseburger in Paradise.
We saw him as a singer, sailor, father, lover of life. He brought the sunshine with him and when he passed, he took a little piece of it along, warming him wherever he is, leaving us colder, less likely to feel it's okay to be wastin' away in Margaritaville.
Sailing away with Jimmy
A personal encounter (though not mine) from a few thousand feet in the air.
"Hey, Lar, Jimmy Buffett here," he says, earplugs in, calling, rather shouting, from his famed Grumman Albatross seaplane he's piloting, heading to The Bahamas. "I'm comin' in and I really need you to fix that sail for me today, buddy, if you can …"
He's referring to a mainsail for the boat he sailed with his daughter, Savannah Jane, that inspired the book The Jolly Man. The man he called 'Lar' was, is, Larry Phillips, sailmaker, who had told Buffett's representative a little while earlier he couldn't get to sail repair until the next day. He had others promised ahead of him. Larry is anything but a celebrity worshipper, though he is a fan of Jimmy Buffett's branded lifestyle. Buffett needed the sail the same day. "Oops," says the voice from the plane again, "I forgot something at West Marine. Turning back to Miami, get to you in an hour and a half."
Buffett turned the plane around, picked up what he needed in Florida and flew right back to Nassau as promised. The sail was repaired, the singer, songwriter, author, son of the sun and the sea, paid with a personal cheque with his Key West home address printed on it. It was the kind of personal interaction that made Jimmy Buffett feel so approachable because he actually was.
It was only a few bucks but from one sailor to another, it was a sign of trust, that tomorrow will be a good day with a stiff wind at our backs and Jimmy Buffett will be spending it sailing in The Bahamas.