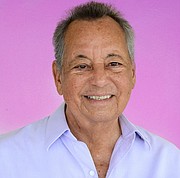 Former Cabinet minister George Smith has died.
The former Exuma MP was among the founding fathers of the nation, and had been serving as a special advisor to the government for this year's 50th anniversary of Independence celebrations. He was also serving as Non-resident Envoy to the Republic of Singapore.
Born in Exuma, he won as a PLP candidate in the 1968 general election.
He served continuously for 29 years and was Parliamentary Secretary to Prime Minister Lynden Pindling and a delegate to the London Conference on Independence in December 1972. He also served as Minister of Agriculture, Fisheries & Local Government.