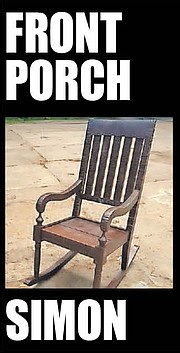 LAST week, US president Joe Biden asked Congress for an additional $24 billion to support the war in Ukraine. As noted by Mark Cancian, a senior policy advisor with the Centre for Strategic and International Studies, and others, this will bring total US aid to a staggering approximately $135 billion.
Since Russia expanded its brutal war on Ukraine in 2022, the US has provided considerably more than military support. It has also given significant financial, budgetary and economic assistance, and humanitarian aid. Many rightly support the defence of Ukraine.
Still, the support from the Global South for US and Western intervention and aid to Ukraine is mixed. While most condemned Russia's violent breach of Ukrainian sovereignty, condemnation has not been as vigorous by some countries for a variety of geopolitical and other reasons and calculations.
One reason is that many in the Global South query why American largesse has flowed to Ukraine, while many developing countries have historically received relatively paltry economic and development support and assistance from the US, Europe and other Western states.
This includes support for economic and social development, debt relief, grants and low-interest loans to address climate change, reparations for slavery, and a more equitable global banking and financial system, including in the Bretton Woods institutions, namely the World Bank and the International Monetary Fund.
Many in the Global South, including small island states in the Caribbean and the Pacific, continue to feel like supplicants, begging the developed world for reparatory justice, basic assistance and a more equitable global financial infrastructure.
Barbados Prime Minister Mia Motley put it in stark form during her 2022 address to the UN General Assembly: "We have incurred debts for COVID. We have incurred debts for climate. And we have incurred debts, now, in order to fight this difficult moment with the inflationary crisis and with the absence of certainty of supply of goods.
"Why, therefore, must the developing world now seek to find money within seven to 10 years when others had the benefit of longer tenors to repay their money?"
Mottley offered this contrast: "But I ask for us to reach a global compact – that financing for development cannot be short-term financing, and that it needs to be at least 30-year money. The world recognised that when it allowed Britain to be able to participate in the refinancing of its World War bonds which were only paid off eight years ago, 100 years after World War One started.
"Or when it allowed Germany to cap its debt service at the equivalent of five percent of its exports, conscious that the cataclysmic experience of war would not have allowed them to finance reconstruction while repaying debts incurred for war."
President Biden invited the 18-nation Pacific Islands Forum leaders to meet with him in Washington, DC, last week after he was unable to meet with them previously in Papua, New Guinea because of domestic issues in the US. There was warm talk and camaraderie at the recent summit.
Yet, Biden's meagre promise of $200m for small island Pacific states overwhelmed by the climate emergency, crushing debt and underdevelopment, was juxtaposed to his push for billions more for Ukraine.
For context, the largest donor country in the Pacific is Australia, a country of approximately 25 million. In 2020, the island continent provided approximately $1.4 billion to Pacific nations, around 29 percent of the total foreign aid for the region.
Moreover, according to the Australian Broadcasting Corporation, "the Asian Development Bank (ADB) provided $1.65 billion in assistance… The largest donors after Australia and the ABD were Japan, the United States and New Zealand, which spent $477m, $375m and $350m respectively in 2020."
Meanwhile, back in the US, as reported by the UK Guardian: "There was initial confusion of just how much money the US was going to give the region. In his remarks, Biden had mistakenly said the US would invest $40bn, then a US official said the amount should have been $40m for Pacific island infrastructure, and that was amended again to $200m in a written statement after the meeting." The confusion was curious. The story continued: "The visiting leaders, having been feted by the administration, brought down from New York where most attended the UN General Assembly, on a special train to Baltimore where they were taken to an American football game at the Baltimore Ravens' stadium. There they were brought out on field and celebrated 'for their roles as American friends in the Indo-Pacific'."
Over another two days they met with senior administration officials. Secretary of State, Antony Blinken, and Ambassador to the UN Linda Thomas-Greenfield hosted a dinner for the leaders.
To repair decades of diplomatic neglect, the US diplomatically recognised Cook Islands and Niue and the Biden administration has opened new embassies in the Solomon Islands and Tonga. A USAID regional mission will open in Fiji and a US embassy is planned for Vanuatu next year.
If China had not made a strong political, economic and security assistance push among the Forum states, the US would likely have ignored them for many more decades, a reality check Caricom should keep in mind. Biden did meet with Caricom leaders during the Summit of the Americas held in Los Angeles last June.
Still, contrast the meeting with the Forum leaders with the several-hour visit to Nassau of US Vice President Kamala Harris some months ago. She announced an embarrassingly small $100m aid package for Caricom.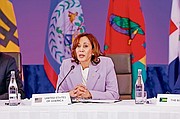 In a further embarrassing sign of neglect and indifference by the US to the region, Harris could not even stay overnight for dinner. Tellingly, the Americans seemed oblivious as to how insulting all of this was to Caribbean leaders and The Bahamas, who likely feigned greater appreciation than was warranted.
President Biden and the US have made a strategic geopolitical and moral decision to oppose Russian aggression and to uphold the inviolability of national sovereignty. One can support this principle and decision while recalling how the US has brazenly violated the sovereignty of other nations throughout its history.
But what is the US's strategic and moral imperative for the small island Pacific and Caribbean states, most of which are democracies? Is the only calculus to see these states as a competition ground with China? Even if this is the sole or main calculus for the US, it is failing miserably in its support of these states.
The US is so often hyperattentive to a conflict or war, whether Afghanistan, Iraq or Ukraine, where it invests billions or trillions, a good deal of which is spent in armaments for American corporate and military giants. Considerable funds are often wasted or abused through fraud.
A relatively small amount of this treasure would transform the Caribbean and Pacific states. Prime Minister Mottley, like others, has argued that moral pleas to the global powers are insufficient.
Instead, the leaders of these small states must continue to act together to argue and demonstrate that investing in their development is in the self-interests of the great powers.
American foreign policy seems oblivious to the broader development needs of the countries of Caricom and the Pacific Island Forum, and how much a relatively little in American terms can mean so much for the citizens of these states.
With the US preoccupied with various domestic and international matters, small island states must also look to others for survival and development.
This includes China and an increasingly ambitious leading country of the Global South – India – led by Prime Minister Narendra Modi, who appears to understand the needs of developing countries better than most global powers, including that of the United States and much of Europe.
• More next week