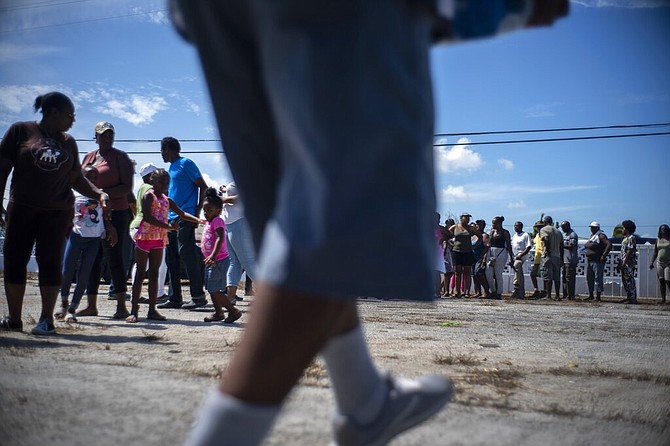 Video
University of the Bahamas northern campus in Grand Bahama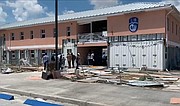 10.25am UPDATE: From the Associated Press – Emergency officials say they have had to "clamp down" on aircraft demanding payment for evacuating displaced people from areas devastated by Hurricane Dorian.
The National Emergency Management Agency says aviation authorities are aware of reports of "commercial activity" and will revoke flight permission for any aircraft charging fees.
The agency said in a statement Sunday that no flights are permitted to bill for evacuations and that consumer protection officials are investigating "incidences of price gouging."
Civil aviation authorities also say they are restricting air space over the devastated Abaco and Grand Bahama islands to prevent accidents and ensure only approved aircraft that are providing aid can fly there.
Officials have already authorised 200 private planes in the area and say "saturated airspace was creating a volatile situation."
• About 250 people who lost their homes when Hurricane Dorian hit the northern Bahamas have arrived in Nassau after a 13-hour trip on a government-chartered ferry.
Passengers on the "Sea Wind" ferry arrived in Nassau on Saturday, joining hundreds of other people from Abaco and Grand Bahama islands who were desperate to escape harsh conditions there.
Carlen Merizier, 23, says she and her two-year-old son are lucky to be alive. She says "a lot of people died" and that she started praying when her home collapsed in the hurricane.