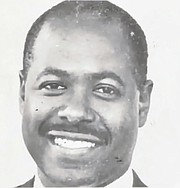 By RASHAD ROLLE
Tribune News Editor
rrolle@tribunemedia.net
THE death of West End Grand Bahama and Bimini MP Obie Wilchcombe will trigger the first by-election in The Bahamas since 2012.
PLP insiders said there was no clear favourite for the nomination. However, FNM supporters close to party leader Michael Pintard see Bishop Ricardo Grant as the frontrunner to be their party's standard bearer in the constituency.
The constitution and the Parliamentary Elections Act govern by-elections.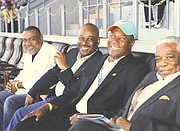 "The Speaker is expected to inform the Governor General in short order, probably (today), that there is a death," David Forbes, the parliamentary clerk, said yesterday. "Once she does that, the Governor General will then issue a writ of election. When she sets the date, it cannot be less than 21 days and cannot be more than 30 days."
Mr Forbes said Governor General Cynthia "Mother" Pratt will be expected to issue a writ of election "as soon as practicable", adding: "I don't imagine it taking more than two days to issue that writ."
He said an election would likely be held in late October.
By-elections have, at times, had unpredictable results.
An election was held in 2012 after former Prime Minister and FNM Leader Hubert Ingraham resigned his seat. Renardo Curry, the PLP's candidate, won the race.
In 2010, after the PLP's Malcolm Adderly resigned his Elizabeth seat, now-Attorney General Ryan Pinder defeated now-FNM chairman Dr Duane Sands in a tight race for the seat.
In 1997, after former Prime Minister Sir Lynden Pindling resigned his South Andros seat, the FNM's Ronald Bosfield defeated the PLP's Neville Adderley.
In 1990, following the death of then-FNM leader Sir Cecil Wallace Whitfield, a by-election was held in Marco City that was won by the FNM's candidate.
In 1989, the PLP's Acklins and Crooked Island MP Wilbert Moss was forced to resign after being convicted of attempting to bribe a judge. The PLP's Franklyn Walkine won the subsequent by-election.
The Tribune understands the FNM's public relations and leadership teams met last night to discuss the implications of Mr Wilchcombe's death. Insiders described the party's front runner, Bishop Grant, as a strong orator with deep ties to the community.
FNM chairman Dr Duane Sands said the party would address by-election issues later.
"We understand the implications of this untimely demise," he said. "It is important for us all to acknowledge the loss of a son of our nation. We shall make the necessary preparations at the appropriate time. To everything, there is a season. A time to laugh and a time to mourn. Today, we stand with the family and loved ones of Minister Wilchcombe."