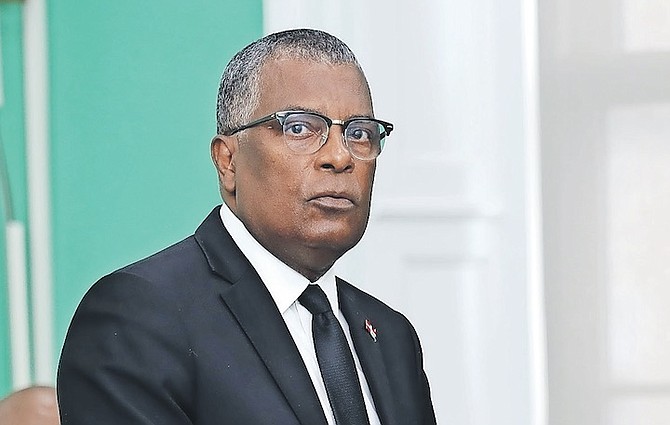 Foreign Affairs Minister Fred Mitchell.
THE Progressive Liberal Party will host its 55th national convention at Baha Mar resort in November, according to the party's chairman Fred Mitchell.
The event will be held under the theme "Building On Progress: Driving Change" on November 9 and 10th.
In a statement released late Thursday night, Mr Mitchell said: "Nominations for officers are now to be accepted in forms to be made available shortly. Under the new procedures, no nominations will take place from the floor.
"All nominations will take place in writing and must be entered at least 14 days before the National General Convention to the Secretary General who is the returning officer for the elections.
"The council has also set a non-refundable fee for anyone who wishes to run for office. For the office of Leader, 2,500 dollars; Deputy Leader, 2,000 dollars; Chairman, 1,500 dollars and all other offices, 250 dollars."
More details will be released in the coming days, he added.
The PLP last held a convention in 2019 when it amended its constitution to significantly increase the number of delegates that could participate and vote in its national convention.
The change was one of many included in the PLP's new constitution.
During that year, officials hoped to amend the document to allow the party to host conventions every two years rather than every year.
However, delegates rejected that proposal and decided to maintain the status quo.