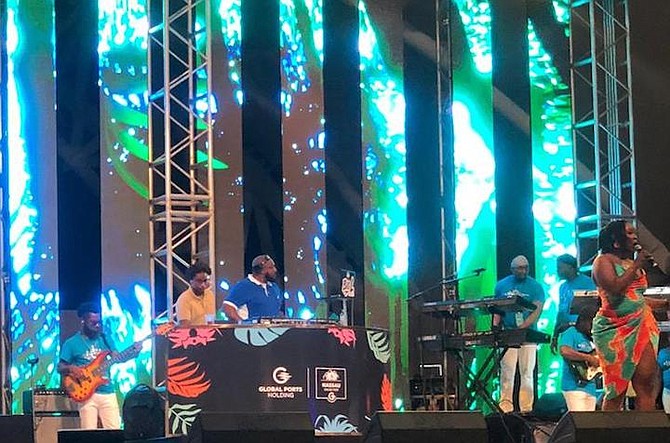 Live music on stage at the event for the opening of the new cruise port.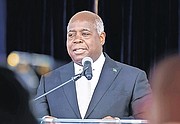 PRIME Minister Philip "Brave" Davis hailed the opening of the new cruise port as a "major step forward in the transformation of Nassau" on Friday – and noted the importance of the opening to the Downtown area.
He said: " Downtown Nassau holds an important place in our history, culture, and economy. While redevelopment is challenging, we remain committed to the revitalisation of Downtown Nassau. We are taking bold steps to address these challenges, including demolishing existing eyesores and creating room for new development."
Mr Davis said the goal of the new port was to ensure that "visitors who step ashore will be immersed in our heritage, creativity and excellence".
The $300m project expands the port capacity, while Mr Davis also noted the presence of a Junkanoo museum, amphitheater and more.
In his speech, he also called on investors to help "shape the future of Nassau and create a vibrant and prosperous urban centre that we can all be proud of".
The launch event also included music performances.