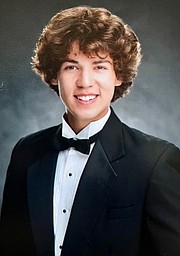 Police are searching for an American teen who reportedly jumped from a pleasure vessel around 9.40pm on Wednesday.
Preliminary reports indicate that the 18-year-old Texas resident – believed to be Cameron Robbins – was with others in the area of Athol Island when the incident occurred.
Members of the Royal Bahamas Police Force Marine Unit, along with officers from the Royal Bahamas Defence Force Harbour Patrol Unit, the United States Coast Guard as well as private vessels immediately made a search of the area for him, with negative results.
At present, the search continues.