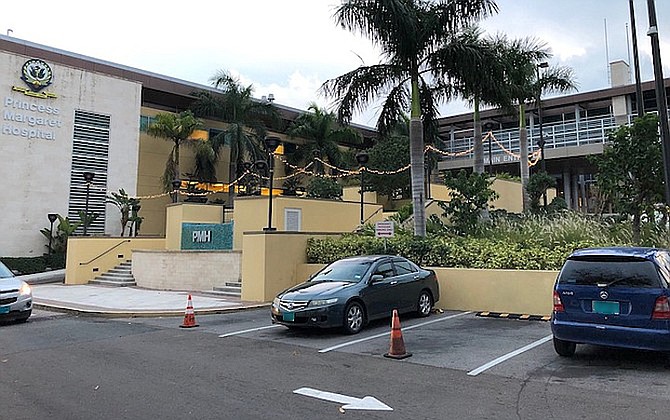 Princess Margaret Hospital. (File photo)
By EARYEL BOWLEG
Tribune Staff Reporter
ebowleg@tribunemedia.net
COVID-19 units at Princess Margaret Hospital are full due to a slight increase in cases, a hospital official said.
PMH Medical Chief of Staff Dr Caroline Burnett- Garraway spoke about admission trends at the hospital during a tour of the facility on Saturday.
"So our patient mix, we see about 25 percent paediatric patients and there was recently a surge with the RSV and different viruses that were circulating in the US and also in The Bahamas," she said.
"And our COVID numbers there's a slight uptick now as well. Meaning elderly persons, so they're coming in for other reasons. We test all our admissions, and then we find that some of them are COVID positive. So our COVID units are actually full right now."
Other diseases are leading to overcrowding at the hospital as well as trauma cases such as gunshot victims, she said.
"The non-communicable diseases - so diabetics out of control, hypertensive emergencies, heart attacks, strokes, those are the common things that we're seeing. Pneumonias as well, mainly in the elderly and, of course, we have our trauma patients. So the assaults, gunshot wounds that continue to challenge us from New Providence and the Family Islands."
Asked if there may be an increase in people seeking care for ailments that were not treated during the COVID-19 pandemic, she said: "That was a challenge because we weren't able to do any elective surgery and we're still challenged with that.
"We have elective cases like ladies who are bleeding who need a hysterectomy. Gentlemen with hernias or urological problems. Our eye surgery is also backed up. So certainly, the pandemic did affect that."