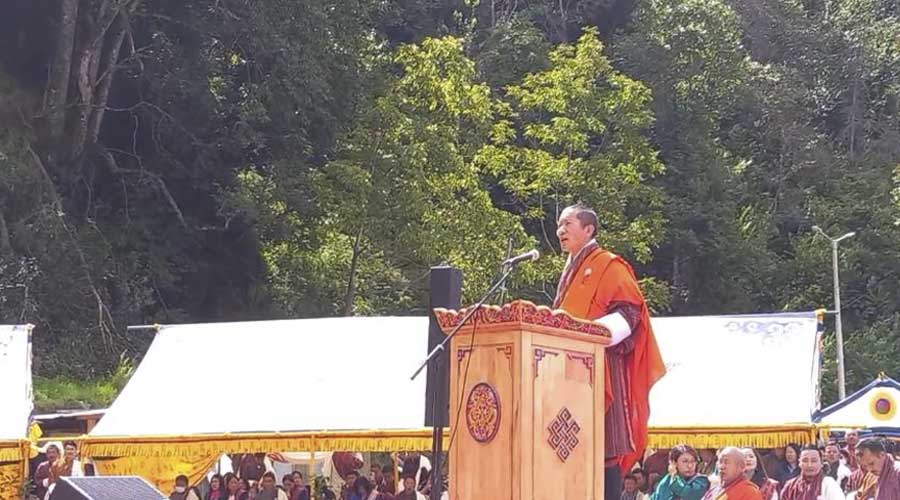 The Gross National Happiness Commission (GNHC) is officially dissolved. The move is part of the Royal Civil Service Commission's reorganisation of civil service agencies.
The former central coordinating agency had been tasked with the overall planning of the country's policies and programmes by incorporating the four pillars of GNH- Good Governance, sustainable socio-economic development, cultural preservation and environmental conservation.
The GNHC's dissolution came into effect yesterday.
The Prime Minister at the inaugural event of "Black Mountain Festival and Cycling Challenge" in Trongsa on Saturday said the Commission is better to be dissolved.
"Since we have to assign other agencies with bigger responsibilities, we want to dissolve the Gross National Happiness Commission. So, some of its divisions will be merged with the Cabinet and others with the Finance Ministry," said Prime Minister Dr Lotay Tshering.
Two of its six divisions are integrated with the Office of Cabinet Affairs under the Cabinet Secretariat. They are Perspective Planning Division, and Research and Evaluation Division.
According to the officials from the Cabinet Secretariat, the office will carry out the role of developing long-term plans and policies of national interests.
The other four divisions are now clubbed with the Ministry of Finance.
The divisions are Development Cooperation Division, Local Development Division, Planning Monitoring Coordinating Division and Government Performance Management Division.
Henceforth, anything to do with research on GNH will be done by the Centre for Bhutan and GNH Studies.
Passang, Trongsa
Edited by Pema Lhaden