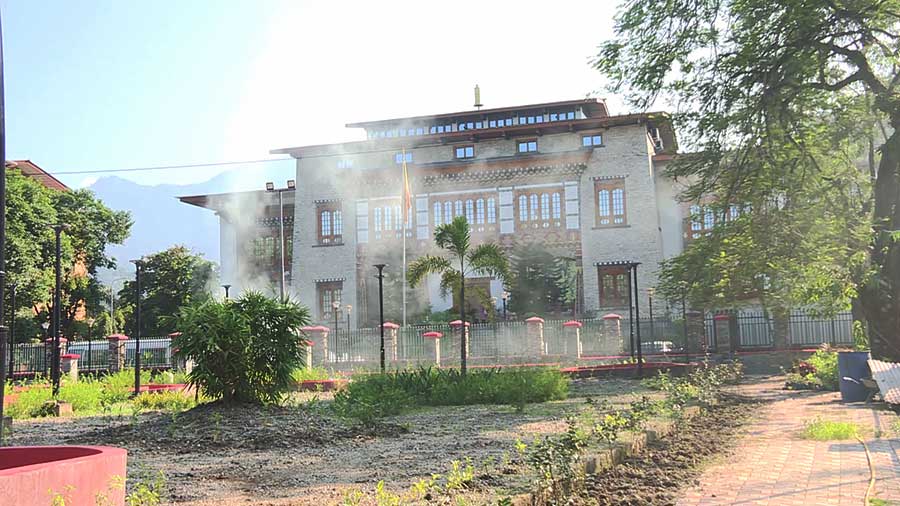 With the improvement of the COVID situation globally and across the country, the Royal Institute for Governance and Strategic Studies office and its Coronation Hostel at Rinchending were handed back to the institute by the Phuentshogling General Hospital, on Friday. Since the first case of COVID-19 in March 2020, the RIGGS office and its 70 bedded hostels have actively served as a public hospital and isolation centre for COVID-19 patients in Phuentshogling.
His Majesty The King, just two days before his 42nd Birthday, commanded the Southern COVID-19 Task Force that the RIGSS institute be converted into a public hospital for the residents of the town.
This provided huge relief and a much safer environment for the health professionals and patients of the otherwise crowded Phuentshogling General Hospital.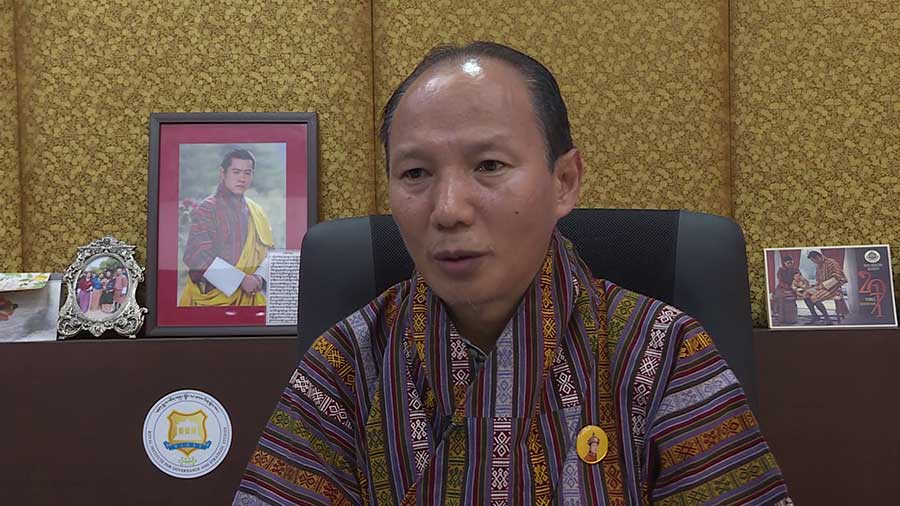 Chewang Rinzin, the Director of the RIGSS
"Under His Majesty The King's Command, we handed over the RIGSS office to Phuentshogling General Hospital when the Omicron variant was rapidly spreading in the country. The move was not only to help ease and minimise the increasing pressure on Phuentshogling hospital but also to help in breaking the chain of virus transmission," said Chewang Rinzin, the Director of the RIGSS.
Besides the regular services, the institute also served as a public hospital for Mother and Child Healthcare. It provided consultation services, ultrasound, antenatal check-ups, pregnancy-related blood screening tests, child immunisation services, and many more for women and children throughout the worsening covid situation in Phuentshogling.
Likewise, the 70-bedded hostel at Rinchending was also converted into an isolation centre for COVID-19 patients in Phuentshogling and nearby districts.
"From March 2020, even the RIGSS hostel at Kharbandi was given to the health ministry to be used as the isolation centre for Phuentshogling, Samtse, and other nearby districts. The isolation centre came in very handy as all individuals who tested positive for COVID were all managed and treated up there," added Chewang Rinzin.
Moreover, the RIGSS office has also served as the COVID-19 Control Centre for Phuentshogling and the Southern Covid-19 Taskforce has been operating from the institute as per the Command of His Majesty The King.
Since taking over the two RIGSS facilities, the Phuentshogling General Hospital has treated over 977 cases of COVID-19 to date. Likewise, the public hospital at the main RIGSS office has provided Mother and Child Healthcare services to over 14,000 people.
Passang Dorji, Phuentshogling
Edited by Phub Gyem