Notice for the Postmedia Network
This website uses cookies to personalize your content (including ads), and allows us to analyze our traffic. Read more about cookies here. By continuing to use our site, you agree to our Terms of Service and Privacy Policy.
Toronto & GTA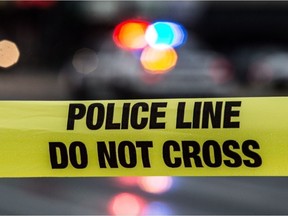 A file photo of police crime scene tape.

Photo by Postmedia Network

/

file photo
An act of arson was to blame for a fire in two buildings in the city's east end, according to Toronto Police.
Two buildings had been set on fire, but were put out by Toronto Fire.
Minor injuries were reported.
The investigation continues.
Postmedia is committed to maintaining a lively but civil forum for discussion and encourage all readers to share their views on our articles. Comments may take up to an hour for moderation before appearing on the site. We ask you to keep your comments relevant and respectful. We have enabled email notifications—you will now receive an email if you receive a reply to your comment, there is an update to a comment thread you follow or if a user you follow comments. Visit our Community Guidelines for more information and details on how to adjust your email settings.
Join the Conversation