"It was right for me to do this and it was necessary for me to do this." — Stephanie Hale
Author of the article: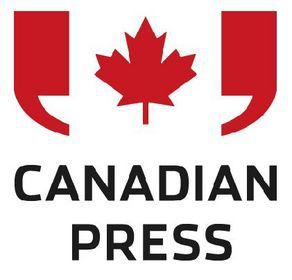 The Canadian Press
Darryl Greer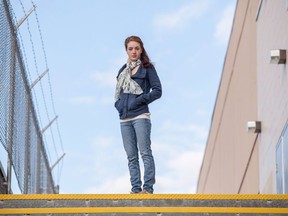 Then-UBC student Stephanie Hale, 22, in Kamloops in 2016. Hale's years-long ordeal trying to go through the institution's internal non-academic misconduct process eventually prompted her to file a sex and disability discrimination complaint with the B.C. Human Rights Tribunal, which last month awarded her $50,000 in compensation for injury to her dignity, feelings and self-respect, and nearly $15,000 in lost wages and expenses.

Photo by Jeff Bassett

/

THE CANADIAN PRESS
Stephanie Hale says she is feeling free for the first time in a decade after her life was derailed by a sexual assault in a dorm room at the University of B.C.'s Okanagan campus.
She says after the 2013 assault by a fellow engineering student, she began having nightmares and watched with envy as her peers graduated, got married, and had kids while she became consumed with seeking justice.
After the assault, she says she also struggled with the university's internal non-academic misconduct reporting process and eventually filed a sex and disability discrimination complaint with the B.C. Human Rights Tribunal.
Late last month, the tribunal ordered UBC Okanagan to pay Hale $50,000 in compensation for injury to her dignity, feelings, self-respect, and the way it handled her allegation of sexual assault by another student. She was also awarded nearly $15,000 in lost wages and expenses.
"I really feel like I can move forward from this," Hale said Saturday.
Since the ruling, she has received many messages from other women praising her for "carrying the torch."
"I've been really grateful that I could to be a beacon for those women in the end," she said.
The B.C. Human Rights Tribunal said in its ruling that the university's method of investigating non-academic misconduct exacerbated Hale's PTSD and caused her harm to the point that she couldn't participate in the process.
The decision said that despite telling multiple people at the university that she had been raped, it took three years for the university to inform her about the complaint process.
By signing up you consent to receive the above newsletter from Postmedia Network Inc.
Thanks for signing up!
A welcome email is on its way. If you don't see it, please check your junk folder.
The next issue of Sunrise will soon be in your inbox.
The tribunal said two days before the university's hearing was scheduled to begin in 2016, Hale didn't have information from UBC on where it was being held, what documents the committee would have during the hearing and why she could not have help representing herself.
"In sum, the process for addressing the assault was unclear and confusing," the ruling said.
"The information given to Ms. Hale was incomplete, at times inaccurate, and she was required to undertake significant effort on her own to obtain much of it."
The tribunal said that although the university had a high-level understanding of sexual violence and a commitment to support survivors, its response didn't result in a reasonable investigation process or restore a "discrimination-free learning environment."
The university said in a statement it's reviewing the ruling and has made changes since Hale's case.
"UBC treats allegations of sexual misconduct and supports for survivors very seriously and has taken a number of crucial steps since 2017 to provide prevention services, support to survivors and an investigative framework to address allegations of sexual misconduct," the statement said.
Hale said she will have no money left from the tribunal's ruling after she pays off the debt she took on seeing the process through over the years, but said the decision is validating nonetheless.
"It was always about the systemic reform and the heart and core of it," she said. "(The money) doesn't even come close to the amount of debt that I have from the process itself."
Hale said she's spent years healing the wounds that gave her post-traumatic stress disorder and constant nightmares. She said she even forgave the man who attacked her. She said some friends and family also discouraged her fight against the university, but she didn't budge.
She went public with the case and didn't necessarily want her name front and centre, but also didn't want her name left out as is often the case involving victims of sexual assault.
"I didn't want it to come off like I was afraid to have my name attached," she said. "I was like, 'this is the truth."'
Hale said the tribunal's decision means she can start moving on with her life as she continues her engineering studies elsewhere, but she's aware that "this is not where the journey for this story ends."
Hale said she's tried to use the experience as "fodder" to make herself a better person, finding it empowering and an example of how humans have the "ability to transmute something negative into something positive."
Even if the human rights decision went the other way, Hale said it would have been worth it.
"It was right for me to do this and it was necessary for me to do this and so anything above nothing is a bonus in my books," she said.