Decor for the truly Halloween-obsessed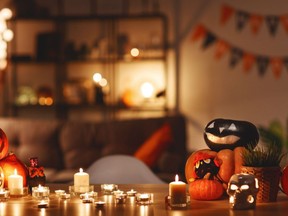 Spooky season is upon us.
Photo by Getty Images
Reviews and recommendations are unbiased and products are independently selected. Postmedia may earn an affiliate commission from purchases made through links on this page.
The spooky season isn't just about decking ourselves out in the creepiest, funniest or most talked-about costumes — home decor is a whole other ballgame for those who are truly Halloween-obsessed.
There are so many fun ways to bring your home to life, be it spiders or spooky skeletons and scarecrows. If you're ready to kick it up a notch with horrifying ghouls, ghosts and gravestones as you host guests and goblins, this article is for you.
Article content
Article content
We have rounded up the top Halloween decor to get into the holiday spirit.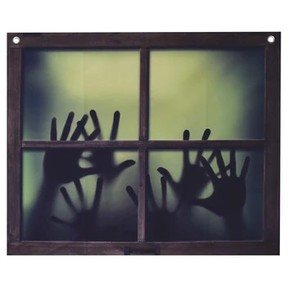 Curtain Hands
Photo by Party Experts
Why buy: You know those houses that no one would dare enter while trick or treating, because of how spooky they looked? Well, Halloween is the time of the month when the average person gets to live their dark dreams by decking their doors and windows with spooky finds. This 23-inch curtain has a brown-covered window with multiple hands looking to be saved.
Price: $14.99
Where to buy: Party Expert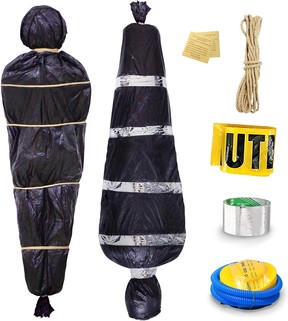 Inflatable Corpse.
Photo by Amazon
Why buy: Your CSI-dreams might just come true with this as you decorate your house or backyard with an inflatable corpse to create a hanging body scene or a haunting crime scene. The pack comes with a manual air pump, a large black plastic bag to encase the dummy, jute twine for hanging and binding, a pack of silver reflective tape for wrapping the black bag and yellow caution tape. You can craft your own unique and horrifying Halloween scenes.
Price: $26.99
Where to buy: Amazon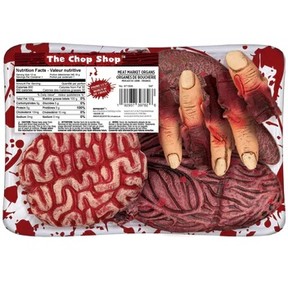 Meat Market Plastic Organs. Photo by Party Expert
Why buy: It isn't Halloween without some gory bits lying around. Several plastic organs are placed in a meat package and are best served cold on the dinner table.
Article content
Price: $24.99
Where to buy: Party Expert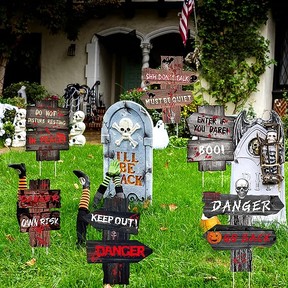 Tombstones Yard Signs Decor with Stakes.
Photo by Amazon
Why buy: These six tombstone signs are spooky and bloody, perfect to create a spine-chilling scene for Halloween. This yard decoration is waterproof, weather-resistant and easy to store and reuse with proper care.
Price: $24.99
Where to buy: Amazon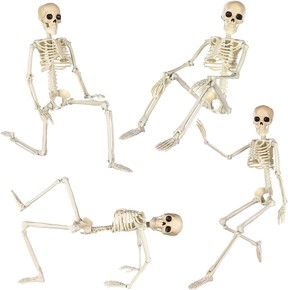 Adjustable Skeletons.
Photo by Amazon
Why buy: The 6" full-body Halloween skeletons with movable joints create a spooky setting for trick-or-treaters. You can have them stand at the door or lurking behind windows or even waving to trespassers in the front yard. The possibilities are endless and you'll easily win Halloween – promise, we feel it in our bones.
Price: $30.99
Where to buy: Amazon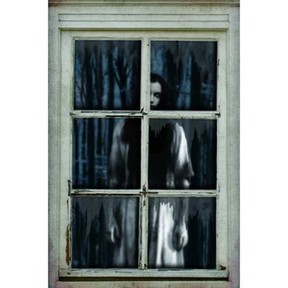 Fake Window Woman.
Photo by Party Expert
Why buy: To truly make your house one that scares any trespassers, this scary woman in the window adhesive is a 47-inch decoration that resembles a faux antique wooden window. It's sure to thrill your trick-or-treaters this Halloween.
Price: $14.99
Where to buy: Party Expert
Zombie Garden Statue.
Photo by Amazon
Why buy: This large crawling zombie figure makes is perfect for an indoor haunted house or outside on the cemetery lawn. It's made of high-quality latex, plastic and fabric and requires three AA batteries (not included). Sound and motion around this zombie will activate the sounds of the undead along with flashing yellow eyes. Get ready to be spooked!

Article content
Price: $39.99
Where to buy: Amazon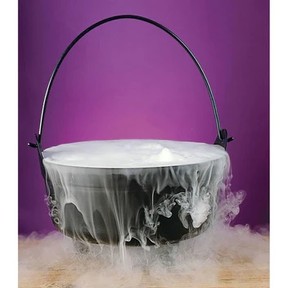 Black Cauldron.
Photo by Party expert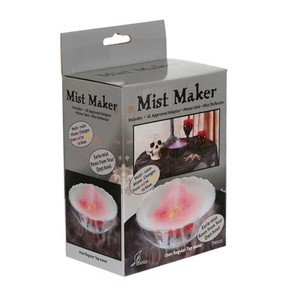 Mist Maker.
Photo by Party Expert
Why buy: Need we say more? Add some spook and mist to your table or room with the addition of a black cauldron. The icing on the cake (err…cauldron) is a multi-colour mist. It changes from red to yellow to blue and all you need is regular tap water to set off the mist.
Price: Cauldron, $24.99; Mist Maker, $39.99
Where to buy: Party Expert, Party Expert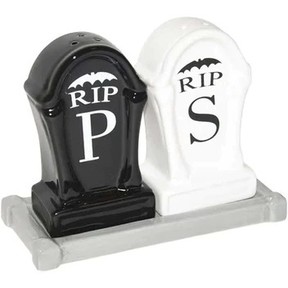 Tombstone Salt And Pepper Shaker.
Photo by Party Expert
Why buy: These tombstone salt and pepper shakers sure add to the spook factor as you deck your place with creepy finds. It's the little details that do the boo in boosting your spooky holiday pad.
Price: $16.99
Where to buy: Party Expert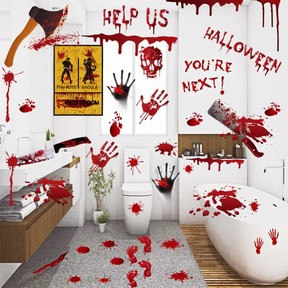 Handprint Footprint Decals. Photo by Amazon
Why buy: To leave your bloody mark as the best host ever, grab these scary bloody footprints and bloodstains. The 8 sheets of 84-piece window decals can be added on floors, windows, bathrooms, mirrors and ceilings to make anything look like a crime scene.
Price: $9.99
Where to buy: Amazon
Shopping Essentials is a category that features highly researched products and reviews, new and exciting launches, plus behind-the-scenes info on your favourite brands — learn more here or sign up for our newsletter.
Article content