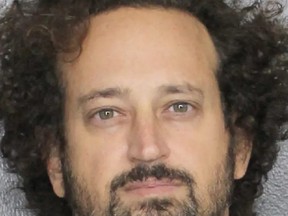 Good-time Charlie: Cops say Dr. Charles Adelson arranged his sisters husbands murder. LEON COUNTY PROSECUTOR
The busts came out of nowhere.
Three people — two hitmen and a facilitator — were arrested on May 25, 2016, and charged with first-degree murder in the shocking slaying of Toronto-raised Florida State University law professor Daniel Markel.
From our newsroom to your inbox at noon, the latest headlines, stories, opinion and photos from the Toronto Sun.
By clicking on the sign up button you consent to receive the above newsletter from Postmedia Network Inc. You may unsubscribe any time by clicking on the unsubscribe link at the bottom of our emails. Postmedia Network Inc. | 365 Bloor Street East, Toronto, Ontario, M4W 3L4 | 416-383-2300
Thanks for signing up!
A welcome email is on its way. If you don't see it, please check your junk folder.
The next issue of Your Midday Sun will soon be in your inbox.
Why would anyone put a target on a tweedy Tallahassee academic?
The professor's mother Ruth Markel has now written a memoir, The Unveiling, detailing the sickening 2014 crime and its chilling aftermath.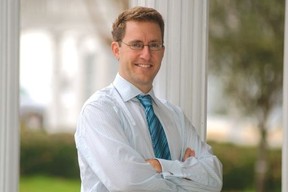 Toronto-born university prof Daniel Markel was murdered in 2014.

Photo by HANDOUT

/

FLORIDA STATE UNIVERSITY
"The killers' Prius was their first big break in two years," Ruth told The Toronto Sun in an exclusive interview.
Arrested were the hitmen, Luis Rivera and Sigfredo Garcia, both of Miami Beach. The facilitator of the horrific murder was Garcia's baby mama, Katherine Magbanua, who was at one time the girlfriend of dentist Charlie Adelson.
And that marked the end of access to her grandchildren for Ruth Markel, her former husband and the rest of the family.
Charlie Adelson is the older brother of Dan Markel's ex-wife, Wendi Adelson.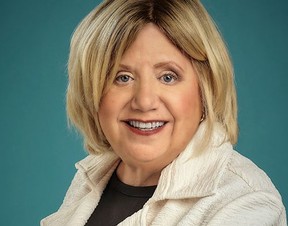 Through her heartache, Ruth Markel kept fighting for justice and her grandchildren. SUPPLIED/ RUTH MARKEL
"Katherine was the liaison and she worked in Charlie's dental practice and had dated him. It was also when we were cut off," Ruth said.
The doting grandmother was worried what was going to happen to her grandchildren.
She would eventually take matters into her own hands, writing a bill named after her son that was recently passed in Florida that protects the visitation rights of grandparents in the event of a sudden death, such as murder.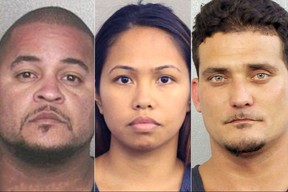 Cops say this trio were paid $100,000 to kill Dan Markel.
Luis Rivera would plead guilty to murder in 2019 and was sentenced to 19 years in prison while Garcia faced down the death penalty. He was convicted of first-degree murder and conspiracy and was sentenced to life in prison.
Earlier this year after a number of false starts, Katherine Magbanua, was also convicted of first-degree murder and conspiracy in the slaying of Dan Markel.
And the noose was starting to tighten.
Rivera didn't know who was behind the murder plot but testified that Magbanua was "the woman in the middle doing everything."
He also claimed to know the reason for the hit: "Because the lady wants her two kids back. She wants full custody of the kids."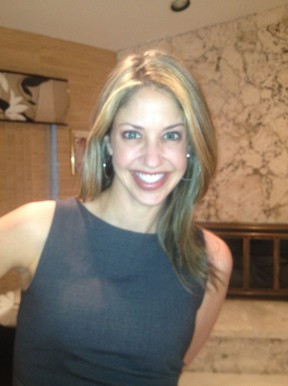 NAMED AS SUSPECT: Ex-wife Wendi was miserable in Tallahassee. Her mother Donna seemed to drive the hatred towards Dan Markel.
For Ruth Markel, the developments stirred in her guts. She had suspected that Wendi Adelson was involved in her son's murder "from the start."
Wendi has maintained her innocence and has so far not been charged, despite now officially being named a suspect.
And finally, Charlie Adelson was arrested in April and charged with first-degree murder and conspiracy. Wiretaps that captured big brother allegedly discussing the hit wiped out any vestige of the idea he was not involved.
For the first time, cops named Charlie, Wendi and their domineering mother, Donna, as suspects in Markel's death.
The Adelson clan was part of an FBI sting that involved an undercover agent broaching Donna for more money. Recordings made at Miami's Dolce Vita resto captured the Ferrari-driving Charlie allegedly discussing matters with Magbanua.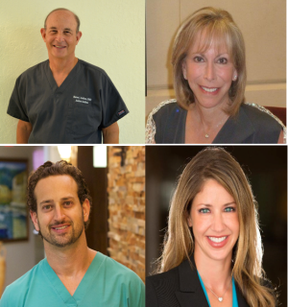 Team Adelson, from upper left, Harvey, Donna, Charlie and Wendi. Were they behind the murder?
Throughout the probe, the word "TV" comes up as an apparent code for the Markel murder. Charlie used it, Donna used it and, most importantly, so did Wendi.
"We're not used to a murder-for-hire in our family. The Unveiling is about what I've learned," Ruth said. "We've had eight years of this. Hearings, appeals … it was a very hard experience, a disaster."
She added: "We're very grateful for all the help we've received and we're grateful that the police never gave up."
The media and a Facebook page set up by Dan Markel's friends, JusticeForDan, has also kept the case in the spotlight.
Dan Markel, a man who urged his mother to "just take care of my kids" if anything should happen to him, would have celebrated his 50th birthday on Oct. 9.
"For all Dan's achievements, I'm most proud of him as a father," Ruth said.
Ruth Markel is not a neophyte writer, The Unveiling is her 10th book. She began recording her thoughts as her son's murder case wound its way through law enforcement and the courts.
"It's about the victim experience, but the case does have a lot of glamour and glitz. Expensive cars, boob jobs and murder," she said.
RECOMMENDED VIDEO
The Unveiling refers to a mourning ritual in the Jewish faith that is part of the healing process of the bereaved.
Charlie Adelson has been arrested and charged with first-degree murder, conspiracy to commit murder and solicitation of murder, but has not yet been tried. That's next year.
Recently, Ruth and her former husband Phil, visited their grandchildren for the first time in six, long years.
"It couldn't have gone better, we asked if they could give us a hug and they ran right to us and hugged and kissed us," Ruth said. "There was no awkwardness or discomfort at all. They remembered us."
She added: "This was real, true grief."
Earlier, she was asked by a reporter what she would say to the Adelson family. It is stark.
"I wouldn't send them a message, but I believe this is a time for reflection," Ruth said. "I would ask them, 'Was it worth it?'"
The police investigation into the murder of Dan Markel continues.
bhunter@postmedia.com
@HunterTOSun