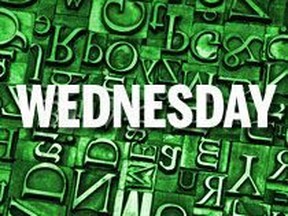 Wednesday Letter

Photo Illustrated

/

Toronto Sun
Healing Prescription
Scott Rowley's "Vital Signs of Trouble" (8 August) says Ontario nurses are leaving for better jobs in the US. The nurses here, as I recently witnessed at North York General, do a wonderfully caring and professional job.Our hospital needs them all. But remember, unlike in the United States, where you have to mortgage your home and pay for minor surgeries, the United States has free hospital care. I also believe that our politician should seek immediate hospital care if needed, and that her five-minute conversation with a doctor should not have to keep her waiting five hours. Of course, the usual nonsense is that the government has no money! Garbage! All we have to do to pay nurses decent salaries is eliminate all useless entities that siphon billions of taxpayer dollars every day. (Think CBC!)
Roger Lewis
Brampton
About life support
I hope Prime Minister Doug Ford reads the Toronto Sun and pays attention to the August 8th front page ("Red White & Green"). He apparently doesn't know there is a problem with the medical system. He's too busy making his chest pound when he thinks he's done something good. It's time to wake up, Premier, or you may come down as one of the people who ruined Ontario's healthcare system.
Peter Zeppieri
BAD MEDICINE
The current nursing crisis is occurring because governments Over the years, we've been lavishly rewarding teachers and the police with plentiful and lucrative contracts, ignoring the Ontario nurses who happen to be the backbone of our health care system.
Charles Owen
Welland
(Everyone deserves)
CROSS TO BEAR
Here, Warren Kinsella's Pierre Confront your loathing of Polivre. It's the issue of abortion ("Shocking" Aug 4). He writes about the "abortion-hating" Republican Conservative Party, and flippantly describes Jesus as "a little bastard." The three women hugging each other in the attached photo might just be a bunch of idiots closing their eyes to a dead-end future.Having enjoyed 82 years of my life and, by extension, my wonderful family, I'm looking forward to my second As a World War II child survivor, it certainly wasn't the baby I wanted, but times change and so do hearts. Warren Kinsella, look in the mirror and enjoy the gift your mom gave you. Unless you want to talk about the man responsible for her 50% of the woman's condition, leave it alone and shut up about the poor woman who has to make the bad choice of abortion.
Erika Lorincz
Etobicoke
(your objection has been recorded)
I From our newsroom to your noon inbox, the latest headlines, articles, opinions and photos from the Toronto Sun.
By clicking the Sign Up button, you agree to receive the above newsletter from Postmedia Network Inc. You can unsubscribe at any time by clicking the unsubscribe link at the bottom of the email. Post Media Networks Inc. | 365 Bloor Street East, Toronto, Ontario, M4W 3L4 | 416-383-2300
Thank you for registering.
Sending welcome email. If you don't see it, please check your spam folder.
The next issue of Your Midday Sun will arrive in your mailbox shortly.