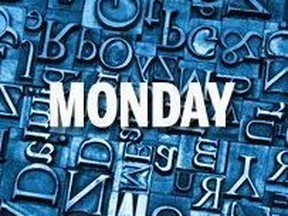 Monday letters

Photo by Illustration

/

Toronto Sun
LAUGHABLE VIEW
I had to laugh while I was reading the column by Noam Bardin about Meta and the evil Silicon Valley for taking advantage of us poor souls by merely following the new "law" that is the Online News Act ("Silicon Valley subverting free speech," Sept. 19). What really jumped out was his opining about the need for fact-based journalism that, according to Bardin, only the legacy media can provide. I quote: "Fact-based journalism is a crucial tempering force against extremism and totalitarianism." Would this be the same, now debunked, "fact-based journalism" we received from the CBC, CTV and Global News during their coverage of the Freedom Convoy? Bardin's final sentence is the true spirt of his article — it's about lost revenue.
Andrew Holland Beamsville, Ont.
(Yes, that is a huge part of it, there's no question)
SMART OPTION
Kudos to the letter writer and his idea regarding trailer parks and prefab homes ("Trailer parks," Sept. 18). Smaller, well-insulated homes would take up less land and a lot less fuel to heat. I would go a step further and instead of traditional trailer parks where people own the trailer and lease the land, let them own the small plot as well. You could put the prefab homes on a basement to give even more space without taking up tonnes of land. Basements also take less to cool and heat. You could get these set up much faster than regular homes. As a single father, I raised four kids in 900 square feet, so a family with two parents and two kids would have plenty of space. You could do even smaller homes for one-person families. Now that my kids are grown, I found that even a two-bedroom apartment had a lot of wasted space, so a small one-bedroom is more than enough. Of course, developers and speculators wouldn't get filthy rich off of this idea. But if you take out the greed factor, it would work just fine.
Mark Yates Elmira, Ont.
(It's a good idea that should seriously be contemplated, particularly since there is not nearly enough supply to meet the demand)