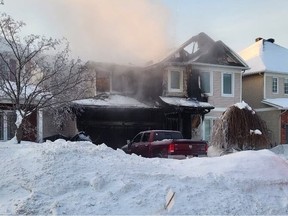 Four people suffered frostbite fleeing this house fire in Stittsville early Saturday.

Photo by Ottawa Fire Services

/

Postmedia
Ottawa Fire Service crews were busy in continued frigid conditions Saturday, with four blazes reported between 2 a.m. and 12 noon
In Stittsville, a second alarm was called for a single-family home in the 1200 block of Kittiwake Drive off Chantilly & Sirocco crescents.
Sign up to receive daily headline news from Ottawa Citizen, a division of Postmedia Network Inc.
By clicking on the sign up button you consent to receive the above newsletter from Postmedia Network Inc. You may unsubscribe any time by clicking on the unsubscribe link at the bottom of our emails or any newsletter. Postmedia Network Inc. | 365 Bloor Street East, Toronto, Ontario, M4W 3L4 | 416-383-2300
Thanks for signing up!
A welcome email is on its way. If you don't see it, please check your junk folder.
The next issue of Ottawa Citizen Headline News will soon be in your inbox.
Four occupants managed to escape to the backyard in their bare feet, but they were trapped there by the flames.
Crews broke down a rear fence to get them out safely and they were placed on one of the fire trucks to warm up.
"Firefighters immediately began treating them for frostbite on their feet," the fire service reported.
Paramedics also treated the four people at the scene for frostbite and smoke inhalation.
A fifth resident managed to escape through the front door of the residence.
Also, a bird & a gecko were rescued as well. Firefighters had to break down a fence to rescue the individuals out of the backyard. 5 people total in the home at the time of the 🔥. #OttNews pic.twitter.com/OUkExYIpLN

— Ottawa Fire Services (@OttFire)

February 4, 2023
"A frog & a pet lizard were rescued from the home," Ottawa Fire Services reported on Twitter, with a "bird and a gecko" later added to the rescued animal list.
Earlier, hundreds of Algonquin College students had left an apartment residence on Navaho Drive after an alarm sounded.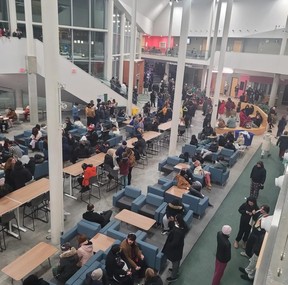 There was a small fire at about 3 a.m. Saturday at Algonquin College Residence.

Photo by Nicholas Doucet

/

POSTMEDIA
Firefighters followed smoke on the first floor and were able to extinguish a fire.
Students sheltered in a nearby campus building while fire crews worked. No injuries were reported.
Organizers announced later that the Black Box competition segment of the Canadian Culinary Championship had been canceled due to a major power outage at Algonquin following the fire.
An online post by the organizers said the championship would now feature two segments, instead of the originally scheduled three. A mystery wine pair competition on Friday and the grand finale on Saturday event were both scheduled for the Shaw Centre downtown.
The first fire of the day occurred at about 2 a.m. in a Daly Avenue apartment building. That blaze, in a bedroom, was quickly extinguished, Ottawa Fire Services said.
Residents were cleared from the building and sheltered in an OC Transpo bus.
One resident was reported to have burns from the fire, but there was no immediate word on their condition.
Meanwhile, Saturday's fourth fire occurred just before noon at a residence on the 1000 block of Portand Avenue off Bank Street. Ottawa Fire Services said on Twitter: "911 callers were reporting the back of a single family home was on fire & flames coming from the roof."
Firefighters were concerned about a potential roof collapse, so they remained off the top of the structure.
No injuries were reported, but the fire service said three people had been displaced by the fire.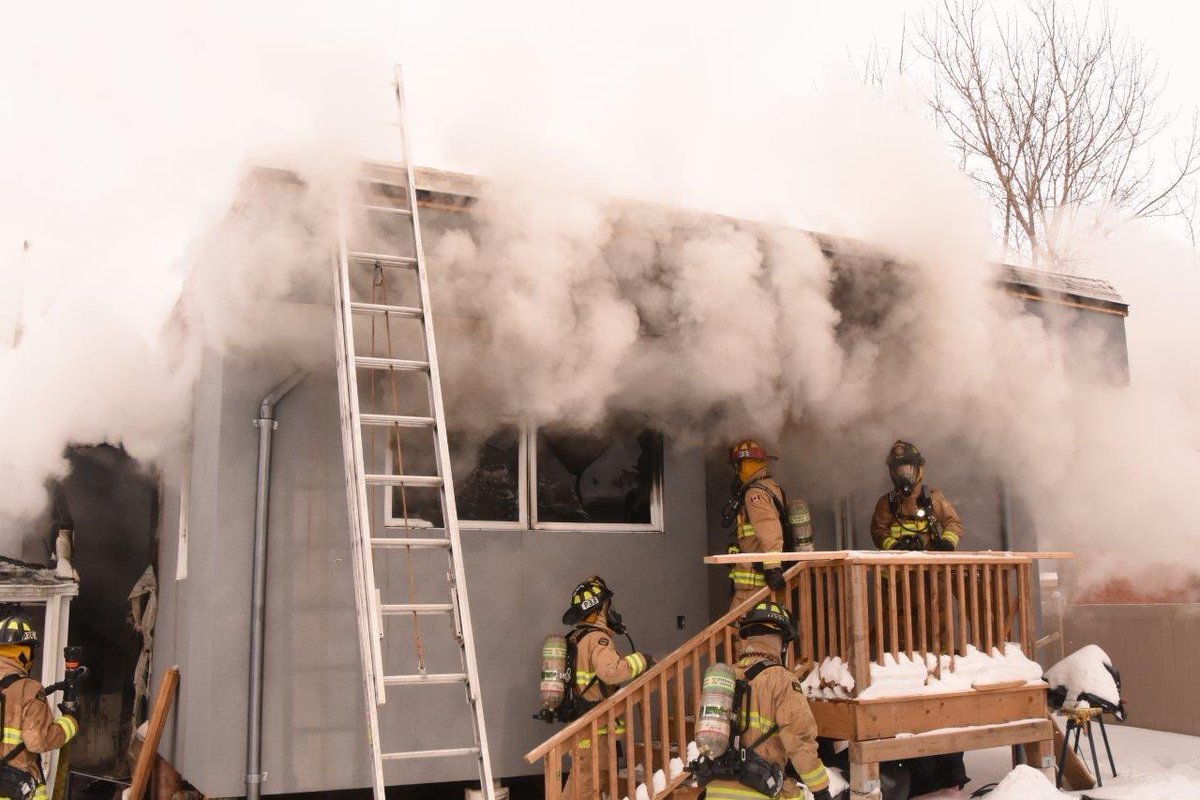 A fire investigator was assigned to determine the cause of the blaze.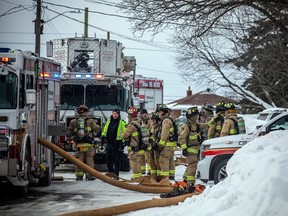 Emergency crews were battling a fire on Portland Avenue, near Bank Street, on Saturday.

Photo by Ashley Fraser

/

Postmedia
In late afternoon, just past 4 p.m., fire crews were also called to battle a blaze at Les Suites Hotel on Besserer Street in the downtown core.
A release from Ottawa Fire Services said the point of origin was traced to mattresses and couches on fire in a unit on the 22nd storey, one of three upper floors currently under construction.
The flames were contained to the unit of origin and the fire was declared under control by 4:40 p.m. There were no occupants in that unit or elsewhere on the 22nd floor, the fire service added.
High-pressure fans were used to ventilate residual smoke from the building. Because of water runoff, firefighters were checking electrical closets on each floor, and power was temporarily disconnected to the 16th floor and above.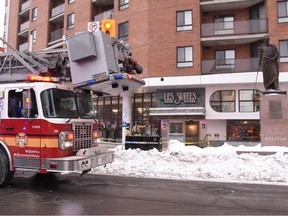 Ottawa Fire Services personnel on the scene at Les Suites Hotel in downtown Ottawa on Saturday afternoon.

Photo by Jean Lalonde, Ottawa Fire Services

/

Handout
There were no reported injuries, Ottawa Fire Services said. An investigator was also dispatched to the hotel to determine the cause of the fire.
Because of the blaze and firefighting operations, some lanes on nearby Dalhousie and Besserer streets were closed to traffic.
Mistrial declared over shooting death at Ottawa barbecue

Man charged with harassing Ottawa physician still at large