Toronto & GTA

Crime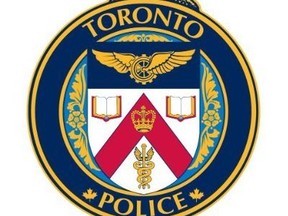 Toronto Police logo.
A man is hospitalized with a gunshot wound after a shooting late Monday in Scarborough.
Toronto Police say they received reports around 11:15 p.m. of a man shot in the Morningside Ave. and Danzig St. area, south of Lawrence Ave.
The man in his 20s was located and taken to hospital.
There was no suspect information provided.
Anyone who can assist in the investigation is asked to call police at 416-808-4300 or Crime Stoppers anonymously.
Postmedia is committed to maintaining a lively but civil forum for discussion and encourage all readers to share their views on our articles. Comments may take up to an hour for moderation before appearing on the site. We ask you to keep your comments relevant and respectful. We have enabled email notifications—you will now receive an email if you receive a reply to your comment, there is an update to a comment thread you follow or if a user you follow comments. Visit our Community Guidelines for more information and details on how to adjust your email settings.
Join the Conversation