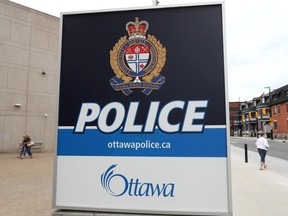 Ottawa Police Services HQ. File photo

Photo by Tony Caldwell

/

POSTMEDIA
About a dozen police vehicles are on the scene Thursday of a standoff at an apartment building at the corner of Albion and Heatherington roads.
Police and other first responders were called to 1455 Heatherington Rd. shortly after 8 a.m. Thursday morning, and officers with guns drawn entered the building shortly afterwards.
Article content
Residents of the public housing building were told to stay away from the apartment block, and said their neighbour on the sixth floor had been experiencing mental health issues.
Ottawa Paramedic Service is also on the scene, but there have been no reports of injuries.
More to come
Article content
Article content