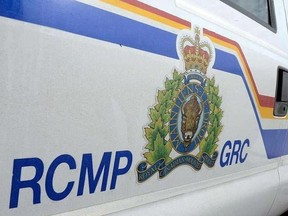 18 years old-Quebec Older students are not expected to survive after being seriously injured in the clash between the bus she was on and Courier Van.
An 18-year-old passenger died after British Columbia. The route bus she was on was swayed by a courier van on Highway 3A near Castlegar.
At that time, 16 students from Quebec were visiting by bus. An 18-year-old woman was sitting next to her window, where a van crashed and was seriously injured.
"After classmates attempted first aid, the injured student was transferred to Trail Regional Hospital and then to Kelowna General Hospital, where they continue to sustain life," said RCMP Insp. Chad Budley of the statement. She is not expected to survive.
RCMP Victim Support and Counselors at Selkirk College are helping the students involved.
The courier van driver stayed at the scene.
Police say investigators are trying to figure out why the van driver crossed the centerline and are seeking information and video footage from several drivers behind the van. I am. The video from the bus shows three vehicles in particular. A blue 2-door coupe, a silver SUV, and an old gray Nissan Pathfinder.
B.C. John Horgan said his government was reaching out to provide assistance to the Government of Quebec.
If you have any information, please call British Columbia. Nelson highway patrol at 250-354-5180.
Sign up to receive daily headline news from Vancouver Sun, a division of Postmedia Network Inc.
By clicking the contributor sign-up button, you agree to receive the above newsletter from Postmedia Network Inc. You can unsubscribe at any time by clicking the unsubscribe link at the bottom of the email. Postmedia Network Inc. | 365 Bloor Street East, Toronto, Ontario, M4W 3L4 | 416-383-2300
Thank you for registering.
A welcome email has been sent. If you don't see it, check your junk folder.
The next issue of Vancouver Sun Headline News will arrive in your inbox shortly.