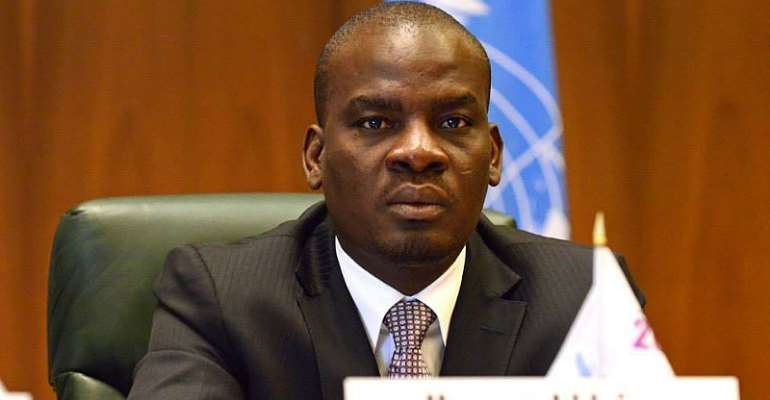 The MP of Tamale South and Minority Leader, Hon. Haruna Iddrisu supports master Albin Asine of Lawra Senior High School in the Upper West region.
Master Albin is a second-year Science student and has been crawling to and fro classes.
A teacher in the school, Mr. Cornelius Naasoa Wuobar, touched by the plight of the determined Albin made an appeal for a wheelchair through Hon Abu K. Kasangbata who facilitated from the minority leader.
The Headmaster, Mr. Alhaji Seidu Tungbani, presented the chair on behalf of the minority leader this afternoon.
Albin was very excited and said the wheelchair couldn't have come at a better time than this.
He added that he feels more motivated by the support and pledges to study harder to excel in his academic pursuit in honour of the minority leader.
His classmates could not also hide their joy that at long last their friend can now have easy movements on campus and even at home.
Mr. Wuobar thanked Hon Haruna Iddrisu for the support, and Hon Abu KK for the facilitation.