…as AG seeks damages for slander over E-day ID card distribution claims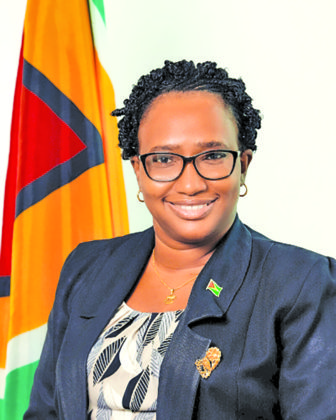 Opposition MP
Annette Ferguson
Former Junior Housing and Infrastructure Minister Annette Ferguson, who has been on a recent lawsuit filing streak against various persons for alleged libel, has herself now been hit with a lawsuit from Attorney General (AG) Anil Nandlall, who contends that she defamed his character.
According to Nandlall's Statement of Claim against Ferguson, she is alleged to have made a defamatory statement against him on March 22, 2021 during a Round Table discussion hosted at the Arthur Chung Convention Center (ACCC) by the European Union (EU) Observer Team that participated in the March 2, 2020 General and Regional elections.
Nandlall said the defendant spoke and published, through a microphone, loudly and for all at the forum to hear, the following defamatory statement: "You have persons who are sitting in this room that were found distributing ID cards on elections day, not the APNU/AFC. It is the very Attorney General, Mr. Anil Nandlall, who was found distributing ID cards in the lower East Coast corridor."
He noted that Ferguson's words were said in the hearing of a number of persons, including representatives from the American Chamber of Commerce (AMCHAM), the United Nations (UN), Canadian and British High Commissions, the United States Embassy, the Guyana Elections Commission (GECOM), Private Sector Commission (PSC), the Ethnic Relations Commission (ERC), several political parties, and members of the media.
"In their natural and ordinary meaning, and by way of innuendo, the (defendant's words) were meant to mean (a) that the claimant committed an electoral and criminal offence punishable by imprisonment (c) that the claimant is guilty of electoral irregularity (d) that the claimant was actively aiding and abetting persons to commit electoral and criminal offences punishable by imprisonment (h) that the claimant was perverting the electoral process (j) that the claimant was unfit to hold public office.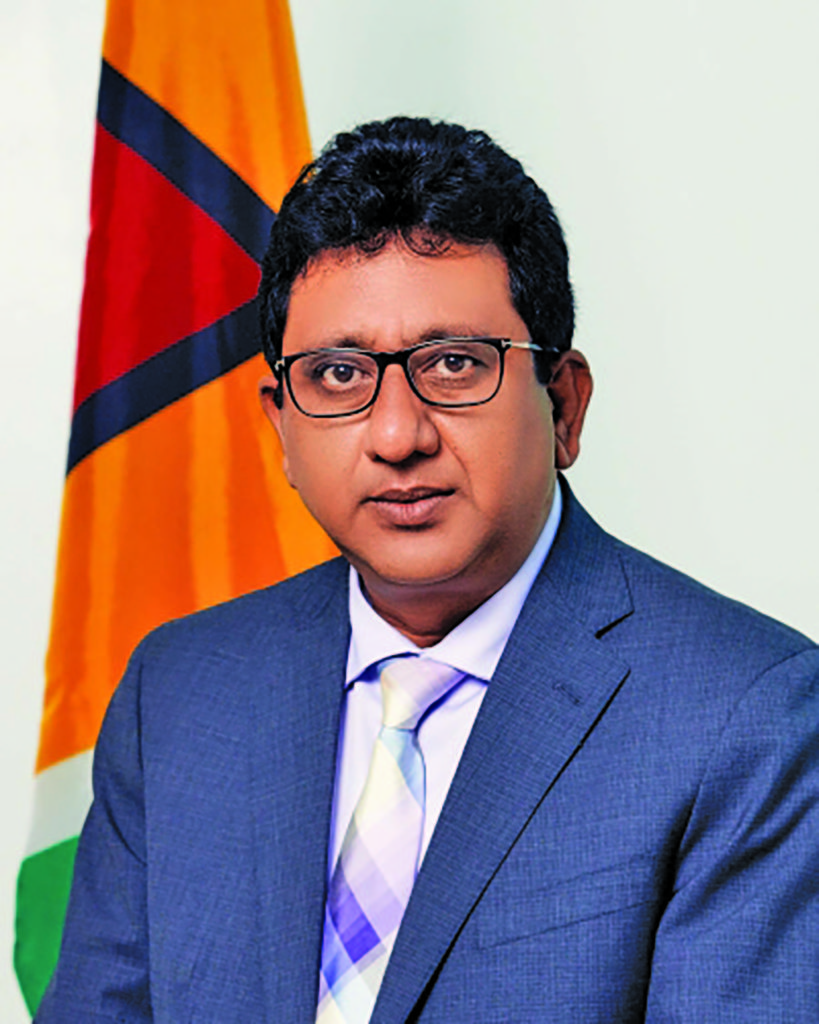 Attorney General
Anil Nandlall, SC
"The aforementioned words complained of were calculated to disparage the claimant, and intentionally done to embarrass, humiliate and injure the reputation and standing of the claimant in his profession and office. The defendant published the aforesaid words knowing them to be false."
According to the Statement of Claim, Nandlall's reputation suffered as a result of these statements, and unless restrained by the court, Ferguson will go on to publish the same or similar slanders against him.
Nandlall is seeking general damages of more than $10 million for slander, and aggravated damages of more than $10 million, as well as an injunction restraining the defendant, or anyone acting on her behalf, from publishing the same or similar defamatory statements against the Senior Counsel.
He is also seeking costs and any other orders the court decides to grant.
Ferguson has herself filed and been granted judgements for libel against Vice President Bharrat Jagdeo, whom she sued back in January 2020. She had claimed that Jagdeo, who was at the time Leader of the Opposition, made defamatory statements in which he questioned her acquisition of a house lot and the construction of her home at Eccles on the East Bank of Demerara.
On March 11, Justice Sandra Kurtzious had rendered a default judgment after Jagdeo's lawyers at the time failed to file a defense within the time prescribed under Art 12:01 (2) (d) of the Civil Procedure Rules (CPR).
The judgement that was granted against Jagdeo was upheld by Justice Kurtzious, but she recently recalled her previous award of $20 million in damages. The Judge has since invited the parties to file submissions ahead of a hearing for assessment of damages by July 7, which will be followed by a ruling on July 28. (G3)