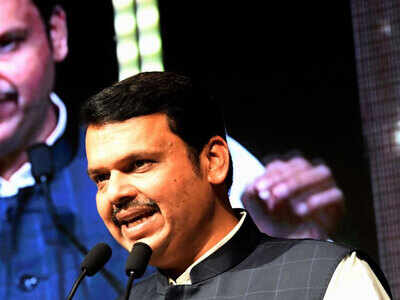 MUMBAI: Former Maharashtra chief minister Devendra
Fadnavis
said his government did not grant any permission to tap the phones of its political opponents.
His statement follows state home minister
Anil Deshmukh
's assertion that the previous BJP government tapped phones of opposition leaders like Uddhav Thackeray, Sharad Pawar and
Sanjay Raut
.
Raut too on Thursday tweeted that he had been warned by a BJP minister that his phone was being tapped.
Fadanvis said it was not Maharashtra's culture to tap phones of political opponents.
"Everyone is aware of the credibility of those who have made such allegations," he said.
The government can conduct an inquiry through any agency it chooses, he said, adding, "The minister of state for home at the time was from the Sena (Deepak Kesarkar). Maharashtra knows the truth. I have only one request, the government must conduct an immediate inquiry and place the report before the people," he said.
Fadanvis said if the government wants it can even go to Israel and conduct a probe.