FROM THE DVB NEWSROOM
Thailand discovered assets of junta leader's family during drug raid
Thai police discovered assets belonging to Min Aung Hlaing's children during the arrest of his associate Tun Min Latt in Bangkok last September, according to whistleblowers Justice for Myanmar (JFM). The reported assets include the title to a luxury condo belonging to Aung Pyae Sone – Min Aung Hlaing's son – and a bank book belonging to his daughter Khin Thiri Thet Mon. Thai officials stated that assets belonging to Aung Pyae Sone and Khin Thiri Thet Mon have been confiscated. Min Aung Hlaing's children are sanctioned by the U.S. and Canada. Tun Min Latt was charged with drug trafficking and money laundering. JFM exposed a company run by Tun Min Latt and Khin Thiri Thet Mon in 2022. "Justice For Myanmar urges Thai authorities to seize Aung Pyae Sone and Khin Thiri Thet Mon's assets and investigate whether they have benefited from the proceeds of Tun Min Latt's alleged money laundering and drug trafficking and to hold them accountable for any violations of Thai law," said Yadanar Maung, spokesperson for JFM.
NUG's president and PM meet with resistance groups
The acting president and prime minister of the National Unity Government (NUG) met with 12 resistance groups on Jan. 10. During the online meeting, acting President Duwa Lashi La told the forces that they are free to criticize the NUG. "The Spring Revolution is now close to its two year anniversary and we are not fighting on behalf of ourselves. We are towards the desires of the people. In addition, we would like to inform you that those youths who are participating have not lost our respect despite their young ages. We receive public guidance and respectfully listen to the opinion of the respective resistance forces. We never hesitate to correct ourselves if we make a mistake," Duwa Lashi La said. He also stated the objectives of the meeting was to eliminate the military dictatorship and to establish a federal democratic nation. Duwa Lashi La said that 'mutual respect' between the NUG and resistance groups is important and urged revolutionary forces to continue participating in politics when democracy is established.
Malaysian authorities arrest Burmese refugees
Refugees from Burma registered with the United Nations High Commissioner for Refugees (UNHCR) in Malaysia have been arrested. The Chin Refugee Committee, Malaysia – based in Kuala Lumpur – stated that several members of its community were detained in a raid on Jan. 6. The UNHCR is working with the authorities to seek their release and prevent deportation to Burma. Last year, Malaysia deported asylum seekers from Burma. The UNHCR called on Malaysia to halt the forced returns, which is in violation of non-refoulement, a fundamental principle of international law.
News by Region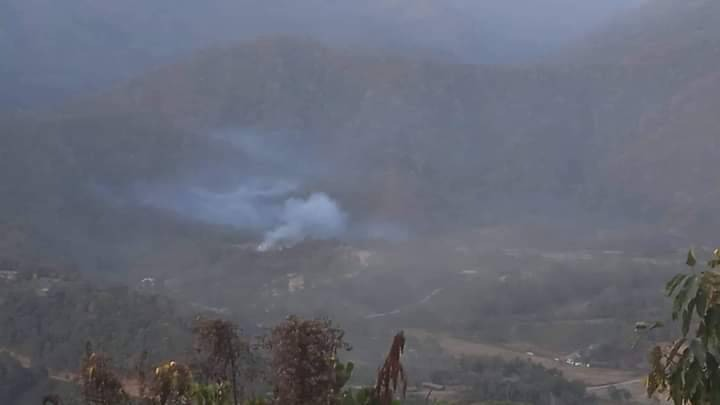 CHIN—Three fighter jets bombed Camp Victoria, headquarters of the Chin National Front (CNF), for the second time on Jan. 11. The exact number of casualties is unknown. The previous air strike took place on Jan. 10, killing five members of the Chin National Army (CNA). The CNA is the military wing of the CNF.
MANDALAY—Hpakant journalist Zaw Moe Htet was arrested in Mandalay on Jan. 9, Kachin News Group (KNG) reported. "He was arrested while he was going outside. [Regime authorities] arrived at his home to seize his laptop and iPad. He is still at an interrogation center," a source told KNG.
MON—Seven Burma Army personnel were killed and three were injured near Shwe Inn Tone village, Bilin Township on Jan. 10. A spokesperson for the Thaton District People's Defense Force (PDF) told DVB that coalition forces led by the Karen National Liberation Army (KNLA) attacked a Burma Army convoy on Yangon-Mawlamyine Highway, killing the seven and destroying two trucks.
SAGAING—The Chinese mining giant Wanbao is planning to restart operations at its Letpadaung Copper Mine in Salingyi Township. The project was halted after the 2021 military coup due the political and economic instability. There have been several land disputes between Wanbao and the local residents. The NUG Ministry of Defense forbids resistance forces from attacking Letpadaung Copper Mine. The Burma Army torched hundreds of houses in villages located near the mine on Jan. 6. Over 600,000 residents in Sagaing have lost their houses due to arson attacks.
YANGON—A resistance force states that it attacked a municipal office near Htauk Kyant Market in Mingaladon Township on Jan. 10. It claimed that the office is where census data for the junta's planned 2023 election is being compiled. "That place used to be packed with military personnel. The bunker was destroyed," a spokesperson told DVB.
Another local group claimed that it attacked officials collecting census data in Tamwe township on Jan. 11. "We planned to conduct the mission when they were conducting the census but we were afraid of injuring civilians. So, we did it when they finished their work. We changed the objective of the mission as we saw teachers in the group, but this is the first and last time we will show mercy to anyone," a spokesperson said. Regime forces conducted patrols in the area after the attack. The local group vowed to "punish" those involved in conducting the census for the regime's planned election.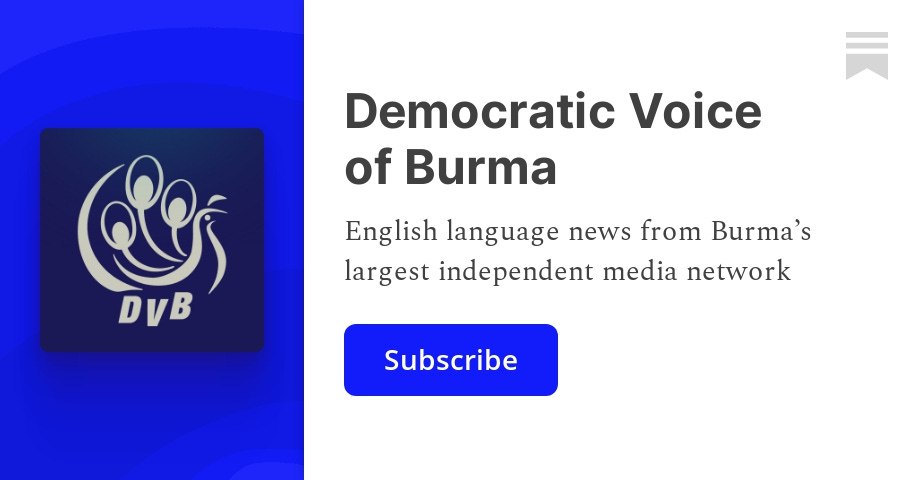 DVB English is now available on

Substack

. Subscribe to have our Daily Briefing, and multimedia content, delivered to your inbox every weekday.