PKR president-elect Anwar Ibrahim has reminded party members to pick leaders who are loyal to the party's struggle at its upcoming party polls, and not those who have their own personal agendas.
Anwar said PKR members must remember that the party was formed because of the Reformasi agenda and to champion the people's interests.
Anwar also questioned the action of certain individuals in PKR who disputed his decision to contest in the Port Dickson by-election.
"When I made the decision to contest in Port Dickson, DAP secretary-general Lim Guan Eng supported me, Prime Minister Dr Mahathir Mohamad also supported it, also Amanah president Mohamad Sabu.
"But in PKR, ngok ngek ngok ngek... why?
"I want to say, we discussed (contesting in Port Dickson) with all those who could give their views, so this decision has been discussed," he said.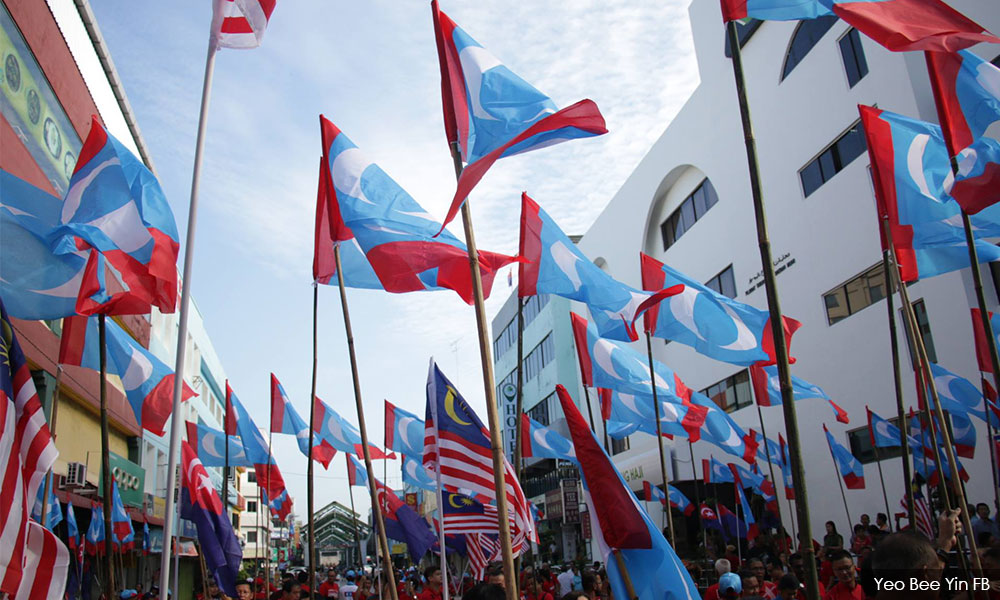 Anwar also slammed certain individuals in the party who wanted him to sack others as a condition of their support for him in the Port Dickson by-election.
"Some came to me to say that the party will be peaceful if I sack this or that person, (that) if I want their support in Port Dickson, I will have to sack this person.
"I told the person that if he did not want to support me in Port Dickson, I don't care," he said to thunderous applause from the crowd.
At an earlier function, Anwar said he would not take the by-election for granted although he is well-known, as no candidate can get 100 percent support from voters in any constituency.
"I will never do that, (be it) in politics, life or career, I do not take things for granted.
"You have to work hard, you have to meet the people and explain yourself. Naturally, you don't have 100 percent support, but it is important that you realise that we are only offering ourselves as candidates.
"Therefore to them, you may be known and accepted elsewhere, but what is critical is the support from Port Dickson. There is no certainty. I have to work very hard," he told reporters after attending the Meet Anwar programme organised by the Anwar Ibrahim Club.
Anwar said he would visit Port Dickson as soon as possible to meet the voters before nomination day.
On Umno Padang Rengas MP Nazri Abdul Aziz openly supporting his campaign in the by-election, Anwar said he personally any support.
"But then when it comes to the platform that would be decided by the party. I am not arrogant enough to reject any offer of help, I am just a candidate," he said.
Nazri was reported as saying that he believed this was what is best for Umno to make its return to government.
- Bernama