A woman has been arrested in central China, accused of killing her neighbour's two young children with a meat cleaver, according to Chinese media reports.
The case sparked a citywide police manhunt and a 100,000 yuan (US$15,500) reward to track down the suspect, the news website Sina.com.cn reported.
Deng Wenyan, 46, was arrested in Changning in rural Hunan province last Wednesday, according to the report.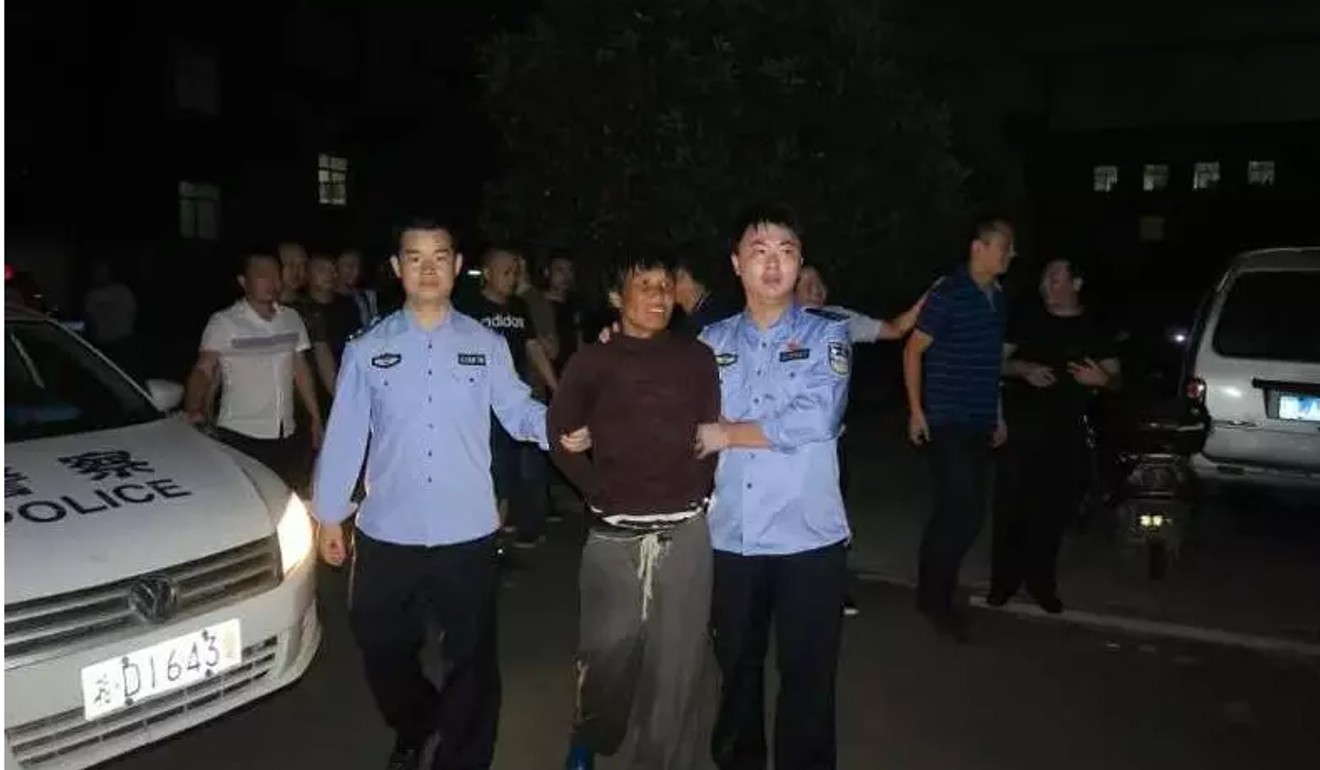 She confessed to luring the two toddlers, aged one and three, into her home on May 18 and killing them both with a cleaver, the report said.
The children's grandmother found the youngsters were missing at about noon on the same day. An hour later, their bodies were discovered in an outdoor toilet belonging to Deng's family, the report said.
Chinese police find body of Didi driver suspected of killing flight attendant
The two young girls were "left-behind" children whose parents, both in their 20s, were migrant workers in Shenzhen, hundreds of kilometres from home.
Police identified Deng as a suspect after she went missing after the discovery of the children's bodies, the report said.
A total of 400 police officers were deployed in the manhunt for Deng in nearby mountains and villages before she was found sheltering in an empty village house.
Deng is said to have been involved in numerous disputes with her fellow villagers, but the family of the victims said they had not been in any row with her recently, according to the report.
The motive for the killing is unclear and the police are still investigating.
For the latest news from the South China Morning Post download our mobile app. Copyright 2018.